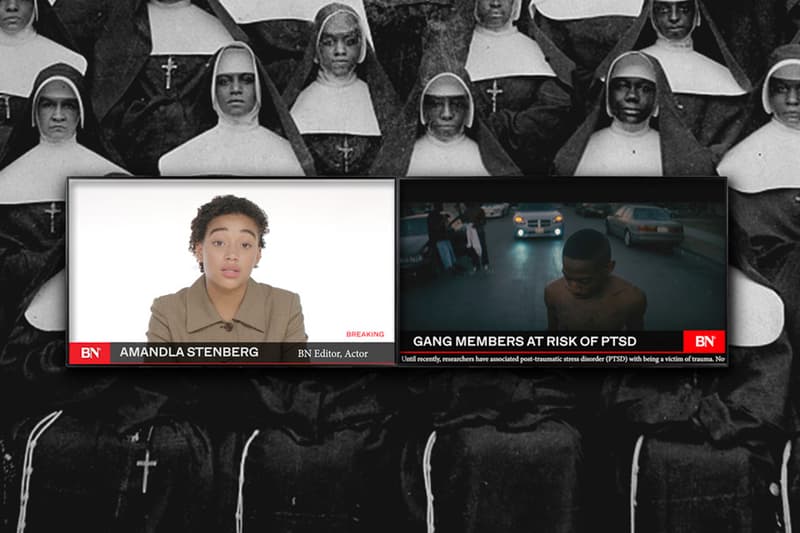 Kahlil Joseph to Present 'BLKNWS' as a Feature Film
Made in conjunction with A24.
---
Earlier today, A24 posted a cryptic Instagram post announcing that they will be working with Kahlil Joseph to bring his influential installation, BLKNWS (2018) to theatres as a feature film. Since first debuting at the 2019 Venice Biennale, BLKNWS (2018) has gone on to play at a number of institutions around the world.
The film provides a conceptual spin on a traditional newscast in the form of a two-monitor installation featuring a montage of history, art, reporting and cultural commentary. Described by some as "a work of art as well as a media entity," Joseph meditates on a range of subjects, such as the way in which society consumes information — a topic that has become all the more contested amidst the growing age of misinformation.
Joseph masterfully cuts a range of disparate, but uniquely connected sources to provide an evergrowing database that provides audiences access to a higher state of awareness. Thus far, no date or location has been revealed for the return of BLKNWS (2018), but you can stay up to date by visiting A24's website.
Elsewhere in art, Veazey Studio unveils the Atlanta Rap Map.