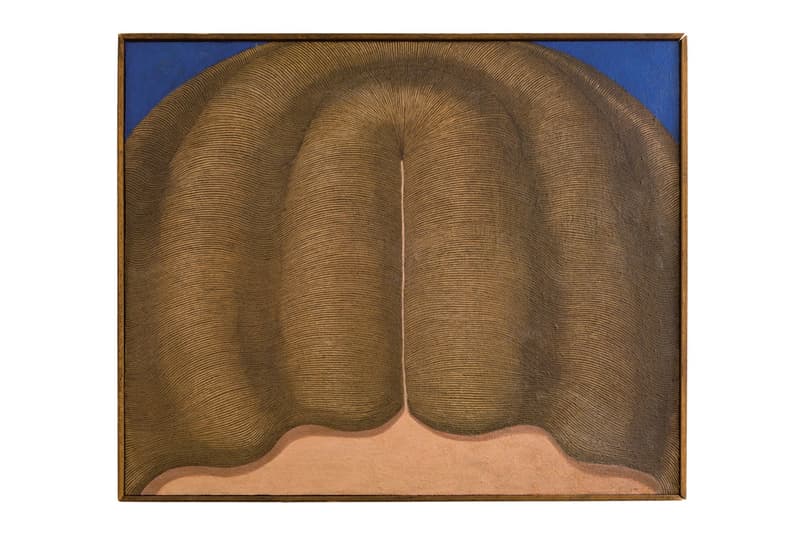 Fondazione Prada Is Holding a Retrospective Exhibition on Domenico Gnoli
On view in Milan until February 27.
---
Fondazione Prada is showcasing a retrospective exhibition on Italian painter, Domenico Gnoli. Not an easy one to categorize, the Roman artist's work feels like a film still from a Wes Anderson film — where normal objects and instances are isolated and celebrated as artful compositions.
Gnoli's world is surreal, yet orderly, a dreamlike aesthetic that lends itself to his background in stage design. Having passed away at the young age of 36, the exhibition is as much a presentation, as it is a study connecting the dots between his picturesque world. Fondazione Prada gathered research conducted by the late art historian, Germano Celant, along with the artist's archives, to showcase over 100 works from Gnoli's oeuvre.
"I always use data and simple elements," said Gnoli in a past interview. "I don't want to add or subtract anything. I never even wanted to deform: I isolate and represent." To coincide with the exhibition, Fondazione Prada published a weighty art book detailing his short, yet prolific career. "Domenico Gnoli" is on view until February 27.
Elsewhere, Kahlil Joseph will present BLKNWS as a feature film.
Fondazione Prada
Largo Isarco, 2
20139 Milan, Italy