MSI Announces New "EVANGELION E: Project" Hardware
Adopting the "Unit-01" color scheme.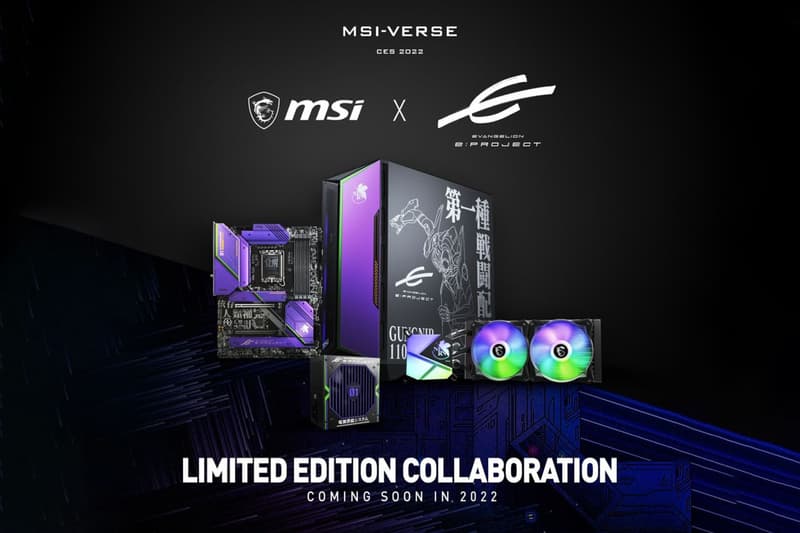 Fresh off the heels of its "Gameverse" world tour that stopped in Los Angeles, London and Taipei, MSI Gaming has announced a landmark collaboration with Japanese anime franchise Evangelion and the forthcoming arrival of its gaming system.
The partnership will involve MSI's leading PC technology in the form of a motherboard, liquid cooler, power supply and PC case, aptly titled "EVANGELION e: Project." The collab will adopt the anime's "Unit-01" appearance and is being tagged as an "e-sports brand" that will incorporate the world of Evangelion, as revealed in a company press statement.
In a recent Instagram post, MSI elaborated on the news, stating "Our limited edition MSI x EVANGELION e:Project hardware is coming soon."
The original Neon Genesis Evangelion anime series ran from 1995-1996, and centered on the "Evangelion" bio-machine mecha that went into combat against "Angel" beings. And a recent film retelling of the popular series titled Rebuild Evangelion reinvigorated the anime industry, which no doubt helped to provide a basis for this new MSI collaboration.
Official product launch details and arrival date can be expected soon and may be found on MSI's website.
In other gaming news, Crytek announces a fourth installment for its beloved Crysis game series.