Palau Launches a Digital Residency Program
Available for all global citizens.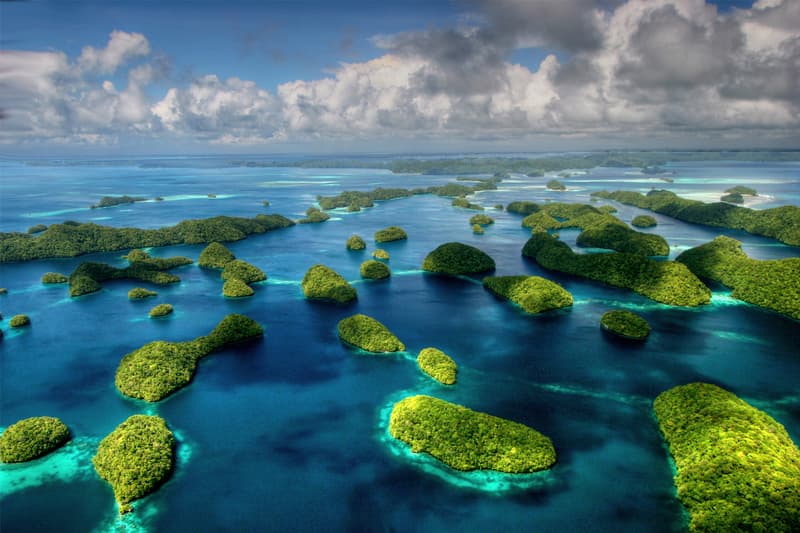 Located in the Western Pacific Ocean, the Republic of Palau is an archipelago of over 500 islands and home to just over 18,000 inhabitants. While traditionally known for its beautiful natural landscapes and pristine dive sites, a new development has brought the small island nation into focus.
Palau's President Surangel S. Whipps Jr. has just signed a major agreement putting into motion a digital residency program that will grant "all global users" the chance to apply for digital residency.
The project is spearheaded by Paulo Alto-based Cryptic Labs and uses its Root Name System (RNS) to allow citizens from around the world to claim digital residency in Palau through blockchain. If accepted, the new digital residents can reap the benefits of residency without needing to physically reside there. For those currently in countries that restrict cryptocurrency trading, this could potentially be a gamechanger.
"One of the things that we, as a country, wanted to do is diversify our economy and create a financial center hub," President Whipps told Decrypt in an interview. "As a small country, that's challenging. But when you're moving digitally, that's easy."
Cryptic Labs states that its system will conduct ID verification and yearly Know Your Customer (KYC) procedures, and President Whipps makes clear that this project isn't a means to bypass laws for illegal and harmful activity.
"Our Digital Residency Program will have the capacity for internationally recognized standards of identity verification to ensure that Palau upholds the rule of law and our reputational integrity. We welcome all global citizens to apply to participate in Palau's digital residency program," President Whipps said in an announcement.
In other news, PayPal explores launching its own cryptocurrency.