Porsche Taycan Smashes World Record for Cross-Country Charge Time
The EV spent less than 2.5 hours charging on the coast-to-coast drive.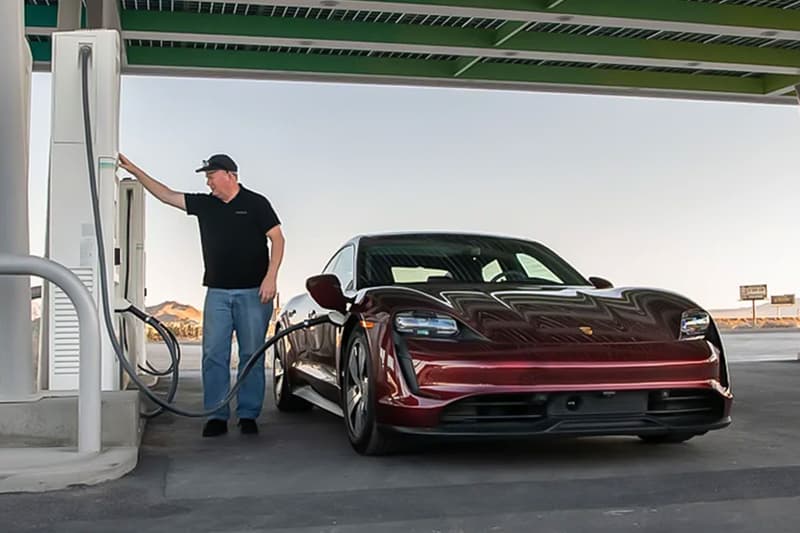 A 2021 Porsche Taycan has officially broken the Guinness World Record for the shortest charge time needed to cross the United States for an electric vehicle.
The 2834.5-mile journey from New York to Los Angeles ended up taking just 2 hours, 26 minutes, and 48 seconds smashing the previous record held by a Kia EV6 which made the same journey requiring 7 hours 10 minutes, and 1 second of charge.
Wayne Gerdes, a self-described professional long-distance traveler and Guinness Record holder for range in other vehicles, used a special "hypermiling" technique to maximize the vehicle's efficiency while driving at normal speeds, or sometimes even faster.
"Comparing charging performance from a variety of EVs I have driven to date, the Taycan sets the bar," said Gerdes in a press release. "The first time I charged on a 350KW charger, 6 to 82 percent occurred in just 22 minutes."
The Porsche Taycan was equipped with the higher-end Performance Battery Plus, as well as add-ons that made the journey easier including Premium Package, Adaptive Cruise Control, and Porsche Electric Sport Sound. In preparation for the drive, Gerdes used the Plug Share and Electrify America apps to plot his route.
In other automotive news, Klein Vision's AirCar is now officially certified to fly in Slovakia.