PayPal Is Exploring Crypto and Dogecoin Can Buy Tesla Merch in This Week's Business and Crypto Roundup
While HYPETALKS is back with Doodles for another Twitter Spaces event on January 17 at 8 p.m. ET.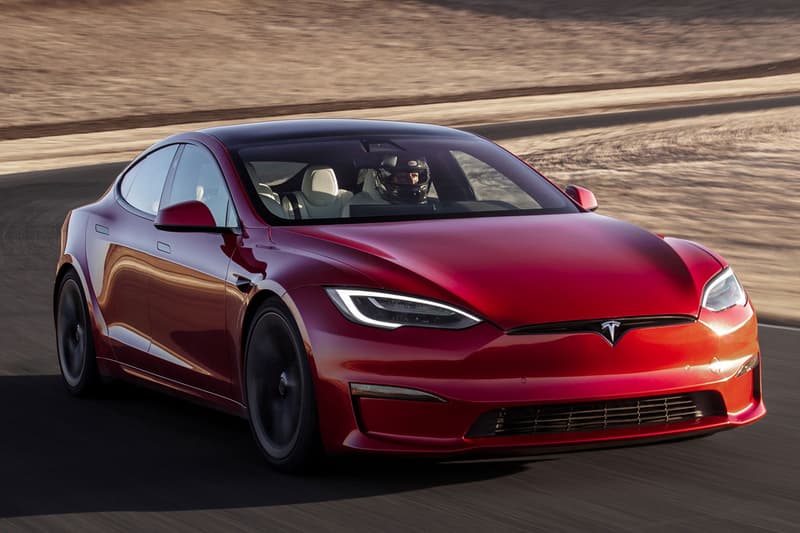 Many brands are starting to see a recovery despite the challenges initially brought on by the pandemic. Some businesses, especially ones that focused efforts on expanding e-commerce ventures, have even seen profits rise even higher than before.
HYPEBEAST has rounded up the top business and crypto stories of the week so you can stay in the know about trends across industries.
Business
The investment will allow the company to elevate its offerings. "HEAT is here to disrupt the traditional approach to luxury fashion," CEO Joe Wilkinson told HYPEBEAST.
THE NEWS IS OUT!

?THE NEWS IS OUT?

First we disrupted the fashion industry, now we have partnered with some of the biggest names in fashion to bring you EPIC mystery boxes, a next level gamified digital offering and so much more! More updates coming!https://t.co/PRY8xt62wF

— HEAT (@BoxofHeat) January 13, 2022
Sources told Reuters that JPMorgan Chase is also one of the top underwriters of the deal. Reddit filed for an IPO in December.
Leaker Alessandro Paluzzi recently shared that the social media platform is "working on the ability to edit the profile grid allowing you to rearrange posts in any order you like." The screenshots shared on Twitter showed an "Edit Grid" button in the profile settings.
#Instagram is working on the ability to edit the profile grid allowing you to rearrange posts in any order you like ? pic.twitter.com/fjmkJD4je2

— Alessandro Paluzzi (@alex193a) January 10, 2022
The move is part of its effort to compete with Clubhouse. When starting a session, you can now hit "Record Space" and the audio recording will be saved for 30 days, with public playback also enabled.
The payments company announced that it's exploring the idea of launching its own stablecoin. "I don't think that we have seen a stablecoin that works well for payments yet," Jose Fernandez da Ponte, senior vice president of crypto and digital currencies at PayPal, told Bloomberg.
Crypto
Block, the financial services company founded by Dorsey formerly known as Square Inc., is building a Bitcoin mining system. "We want to make mining more distributed and efficient in every way, from buying, to set up, to maintenance, to mining," Block's general manager of hardware Thomas Templeton tweeted.
In October we announced that we're considering building a bitcoin mining system, out in the open & alongside the community, and we've decided…we're doing it! We thought we'd share some more details on how our initial discussions are going and where we're headed next. https://t.co/wURxEKBpJ5

— Thomas Templeton (@TempletonThomas) January 13, 2022
These prices marked a major drop for both coins — Bitcoin hasn't slid below $40,000 USD since August, while Ethereum has managed to stay above $3,000 USD since September. Overall, the crypto market was down by $0.92% on Monday, according to Coinbase. 
Kim Kardashian and Floyd Mayweather Jr. are being sued alongside several others for endorsing cryptocurrency EthereumMax and sharing posts of the coin to millions of followers on their social media platforms. The class-action lawsuit alleges that EthereumMax is a "pump-and-dump" scheme created by a "mysterious group of cryptocurrency developers."
The price of Dogecoin jumped more than 15% on Friday, according to figures via CNBC. The coin reached a price of $0.20 USD at roughly 1:19 a.m. ET before settling at a price of $0.18 USD after 7 a.m. ET.
Tesla merch buyable with Dogecoin

— Elon Musk (@elonmusk) January 14, 2022
HYPEBEAST will return for another installment of its HYPETALKS panel series on Monday, January 17, on Twitter Spaces. The upcoming session is titled "In Web3 and Beyond" and enlists the creators of community-driven NFT project Doodles, including founders Evan Keast, Jordan Castro and artist Burnt Toast (Scott Martin), to discuss art in web3.
#HYPETALKS with @doodles. Mark your calendars for January 17, 8PM EST. https://t.co/WC5jAjqRCl

— HYPEBEAST (@HYPEBEAST) January 13, 2022