HYPETALKS Teams Up With Doodles To Discuss Art in Web3
Tune in to Twitter Spaces on Monday, January 17 at 8 p.m. ET.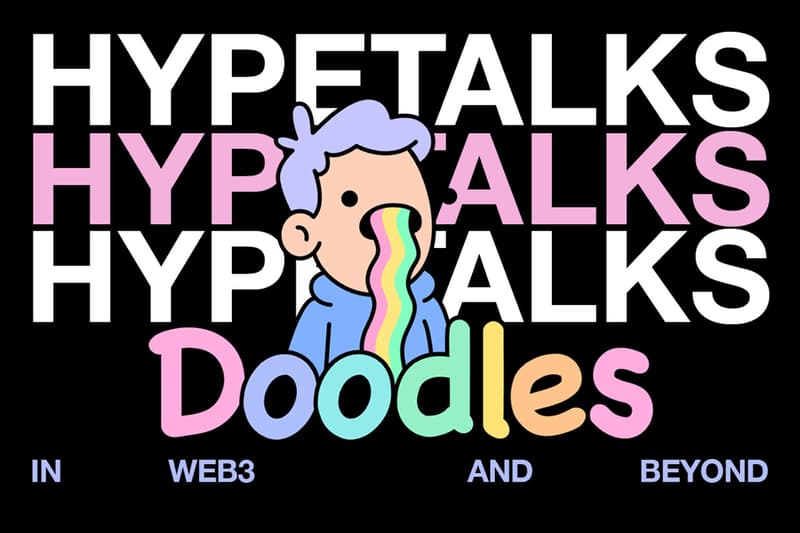 HYPEBEAST will return for another installment of its HYPETALKS panel series on Monday, January 17, on Twitter Spaces.
Hosted by HYPEBEAST Senior News Editor Rosie Perper, the upcoming session is titled "In Web3 and Beyond" and enlists the creators of community-driven NFT project Doodles, including founders Evan Keast, Jordan Castro and artist Burnt Toast (Scott Martin), to discuss art in web3.
Since launching in October, Doodles' animated pastel NFTs have racked up a floor price of 11 ETH, which is valued at over $35,000 USD. The founders will provide their insight on their experience of building out a successful NFT project and takeaways on the role of art in web3.
The Doodles team will be joined by Todd Kramer and Jihan Zencirli. Kramer is an NFT collector and the owner of New York's Ross + Kramer Gallery. Credited professionally under the moniker GERONIMO, Zencirli is a Turkish-American sculpture artist based in Los Angeles and New York and serves as a strategist and "web3 philosopher" for Doodles.
Last month's session, "Fashion in the Metaverse," enlisted the minds of Bobby Hundreds, Nicky Diamonds, Franalations and Jeff Staple to give listeners a look into how the fashion industry will shift as it integrates with today's digital reality, with topics ranging from NFTs, AR clothing and more.
Tune in to HYPETALKS: In Web3 and Beyond at 8 p.m. ET on Monday, January 17, via HYPEBEAST on Twitter Spaces.