$980,000 USD-Worth of Counterfeit Championship Rings Were Seized in Cincinnati
Roughly 1,300 rings including the 2021 Milwaukee Bucks NBA ring.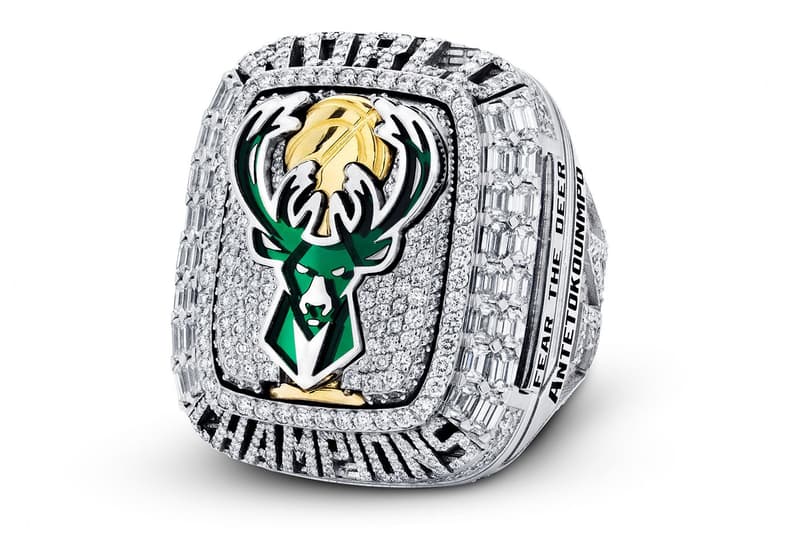 Over 1,300 fake NBA championship rings have been seized in Cincinnati.
Disclosed by the U.S. Customs and Border Protection, an estimated $982,000 USD worth of counterfeit rings — mainly the 2021 Milwaukee Bucks version designed by Jason of Beverly Hills — has arrived in the city in 56 shipments.
These rings are made of cheap material, CZ stones, and contain flaws. On top of Milwaukee Bucks rings, there were also Boston Red Sox World Series, LA Dodgers, University of Kentucky Championship, and NASCAR Championship rings.
"Purchasing counterfeit sports memorabilia defunds our sports organizations," said Cincinnati Port Director Richard Gillespie, "the money profited from selling fake merchandise such as championship rings, is used to damage the United States economy and fund criminal enterprises. I am proud of the officers in Cincinnati, they work hard to protect our domestic businesses and stop illegal shipments."
During the months of October through December 2021, Cincinnati CBP officers intercepted 56 shipments of counterfeit championship rings. A total of 1,382 rings and trophies were seized. Had the goods been authentic, the MSRP would be $982K.

MORE: https://t.co/PlcNAETDjN pic.twitter.com/8KS5mbVRST

— CBP (@CBP) January 5, 2022
In other news, Balenciaga's silver tool bracelet takes the shape of a hose clamp.