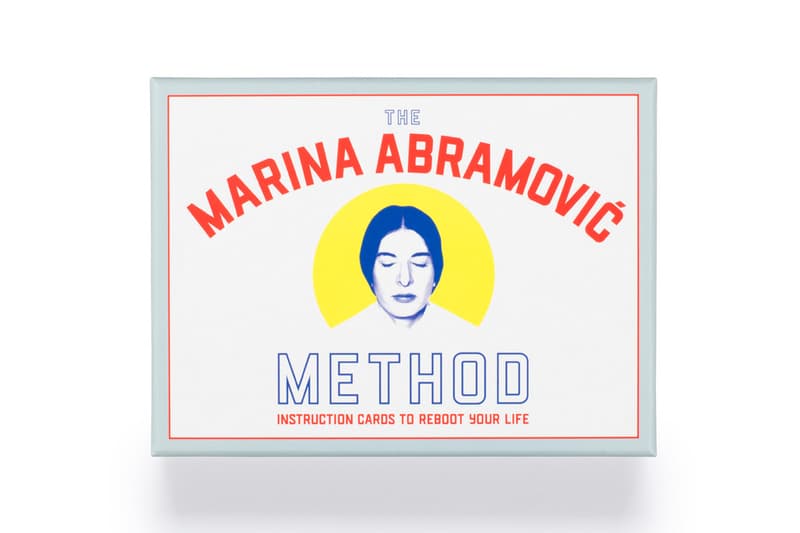 1 of 2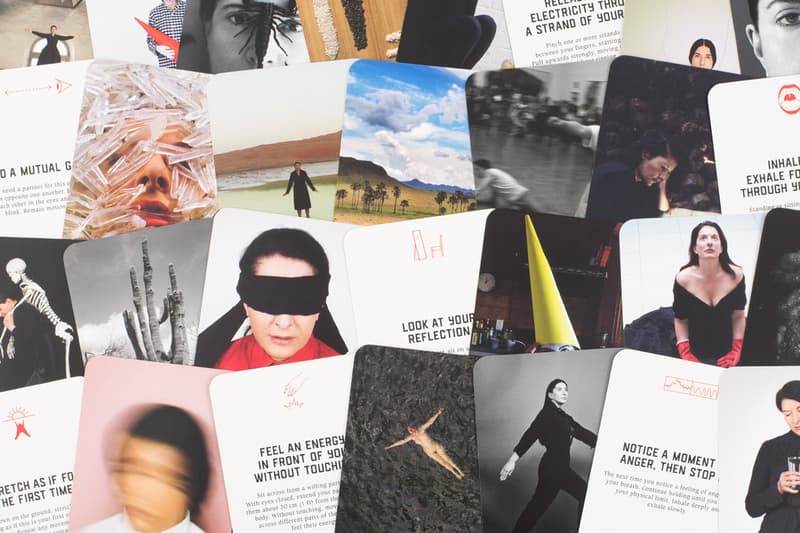 2 of 2
This Card Set Teaches You the Marina Abramović Method
Learn the ways of the legendary performance artist.
---
If you ever wanted to learn the deft-defying ways of world-renowned performance artist, Marina Abramović, now's your chance. Published by Laurence King, The Marina Abramović Method: Instruction Cards to Reboot Your Life presents 30 illustrated cards that you and your friends can use to learn endurance, concentration and how to overcome mental and physical limits.
Since the early 1970s, the Serbian artist has investigated how far you can push the energy of the human body — from the simple but overlooked task of drinking a glass of water, to her seminal 2010 exhibition at the Museum of Modern Art, where she sat silently in a chair for three months inviting guests to come gaze into her eyes.
Produced in conjunction with writer and editor, Katya Tylevich, each card showcases a different moment from her career that is broken down into actions that you can replicate. "By embarking on this passage, you are taking steps towards your own mental and physical conditioning," said Abramović in a statement. "Each exercise you complete is one such step, but the passage lasts a lifetime. I have made my own symbiosis based on personal experience. Now it's your turn."
The Marina Abramović Method: Instruction Cards to Reboot Your Life will launch via Laurence King on February 15 for $19.99 USD.
Elsewhere, Cey Adams collabs with Lucy Tupu Studio on a series of rugs.