LỰU ĐẠN Dresses the "Dangerous Man" From a Multicultural Lens
Introducing the designer menswear label by Hung La of Kwaidan Editions.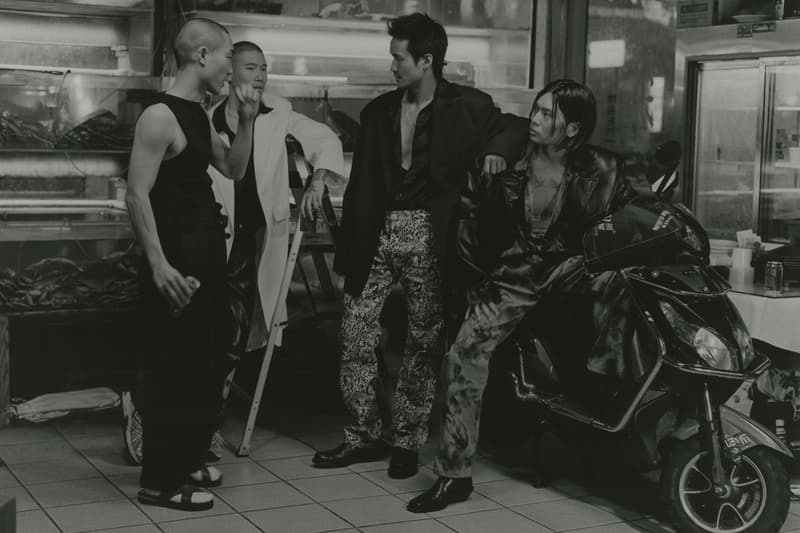 1 of 2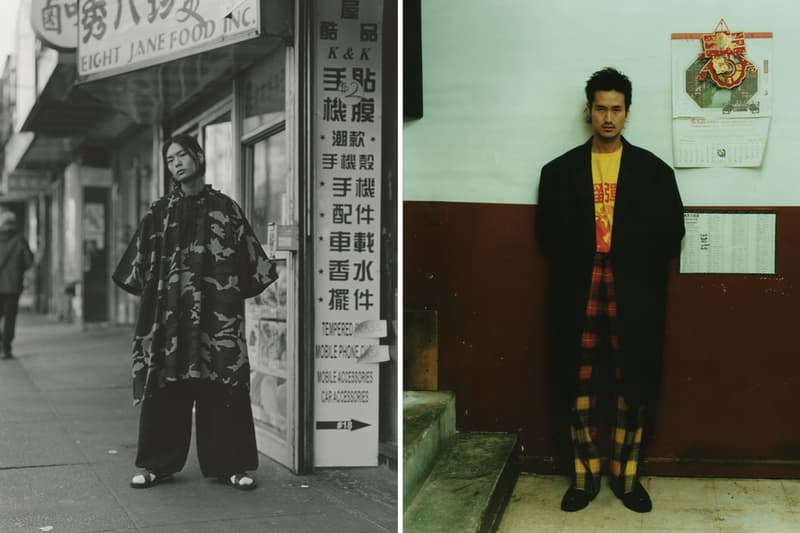 2 of 2
Launching today, LỰU ĐẠN is a new designer menswear label that introduces an edgy expansion to typical representations of Asian masculinity. Founded by Hung La of Kwaidan Editions, LỰU ĐẠN translates to "dangerous man" in Vietnamese and presents 26 looks in its first collection to bring this identity to life. Available on SSENSE, LỰU ĐẠN draws inspiration from fictional, shady Asian characters and real-life individuals who embody these aesthetics.
The collection features clashing elements, like fake leathers paired with felted Scottish tartan wool, and rich, vibrant colors that reflect the multitude of feelings that come with exploring Asian identities. The "dangerous man" isn't meant to represent a specific geographical location or style tribe, but he works as a starting point for shifting people's perspectives. "There's a lot of duality in this character and the ambition of the brand is to tell stories with depth and to open that space up to different types of Asian masculinity," explains Hung La. LỰU ĐẠN's most unique pieces include a modern take on the traditional Bantan trousers worn by Bōsōzoku gangs in Japan, woven shirts with patterns of fierce leopards and tough-looking t-shirts with fruits and Vietnamese text.
From prints made from his grandmother's paintings to fitting the clothes himself, there's a personal touch from Hung La that drives the story of LỰU ĐẠN. Celebrating today's launch of the brand, HYPEBEAST has chatted with the designer about the formative memories that influenced the brand's world and the global communities it plans to reach.
HYPEBEAST: With Kwaidan Editions, there's also an emphasis on the translation of its name. While building LỰU ĐẠN, did your vision for the clothes come first? Or did the name come first, then you built a style around that?
Hung La: It's always challenging. We love to build brands, but the most difficult thing is naming. We design the identity and moodboard before naming. With LỰU ĐẠN, I wanted to tie it to something personal, something Vietnamese, kind of like tying it back to my roots. There were a couple of other iterations that were up for debate.
The first one was my grandfather's pen name. He was an ambassador during the war and active in the Democratic South Vietnamese government. He was a film director and he created the Saigon Post. We didn't choose that name because we felt like the man wasn't so aligned with that. The other name [meant] water buffalo, a nickname my grandmother gave me because I used to stomp around the house like a water buffalo. LỰU ĐẠN was something my father came up with while we were having discussions about names. It felt right at that point, so that's the name that we went with.
There are multiple pieces in the collection with different kinds of leopards. What makes the image of a leopard relevant to your brand?
I think there's this animality… There's a primal kind of energy to this man and in the collection, too, you're going to see a lot of snake prints. There's always this kind of primitive man. One of our big influences is Kansai Yamamoto in the '80s or Kenzo in the '80s. Like, really colorful, playful, strong graphics is prominent to the work that we do. I think in this digital age, it's like, how can you build an identity as a small brand? For us, it's a lot through graphics and color.
1 of 11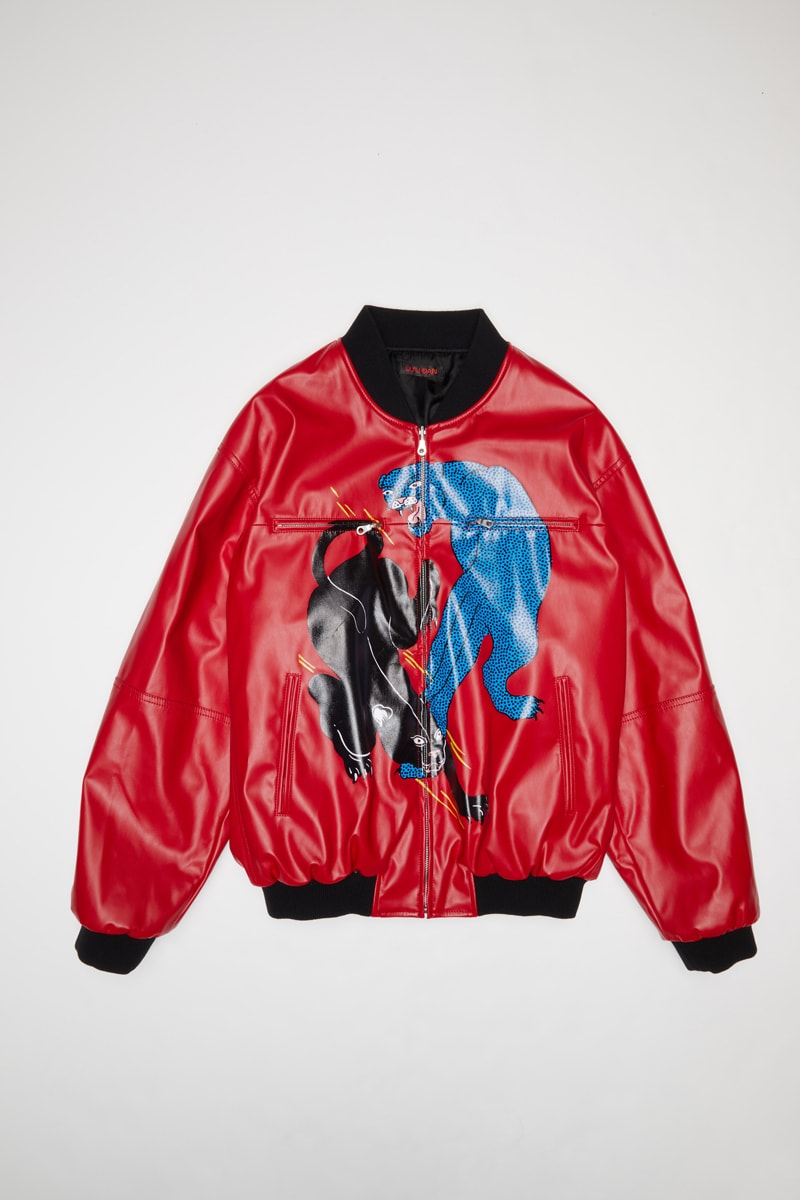 2 of 11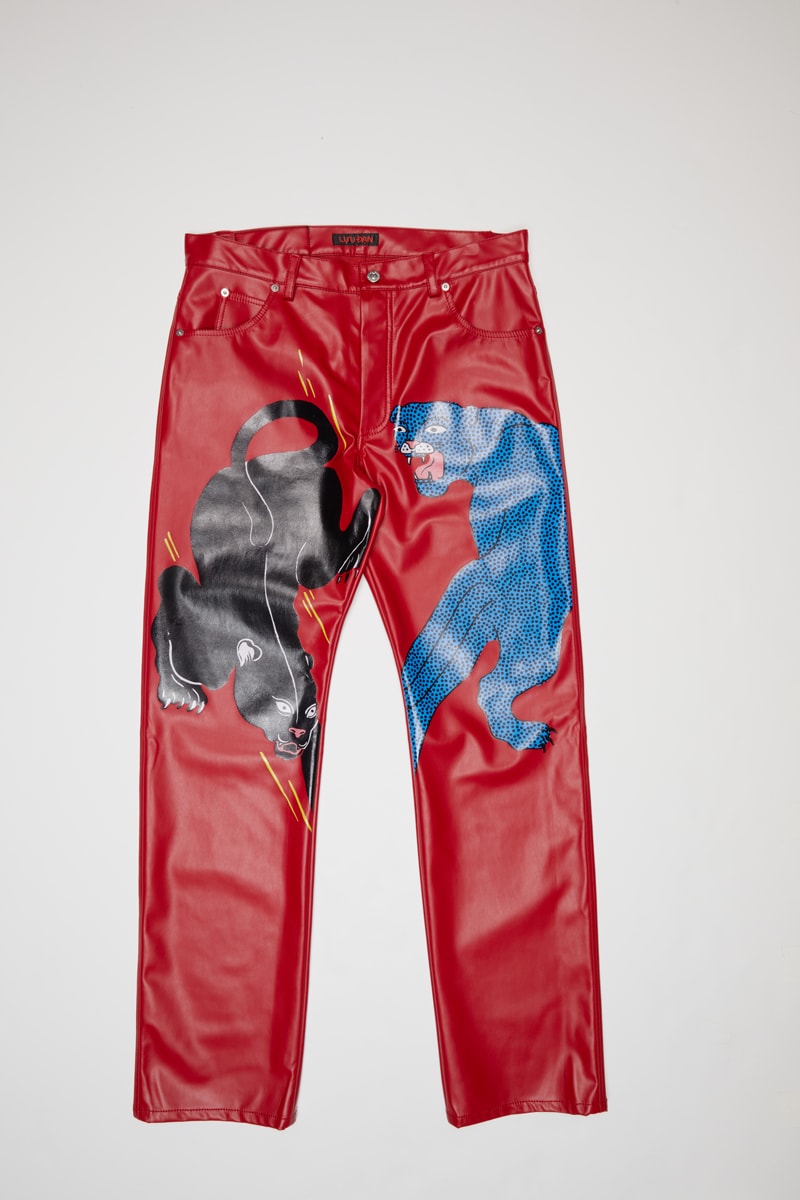 3 of 11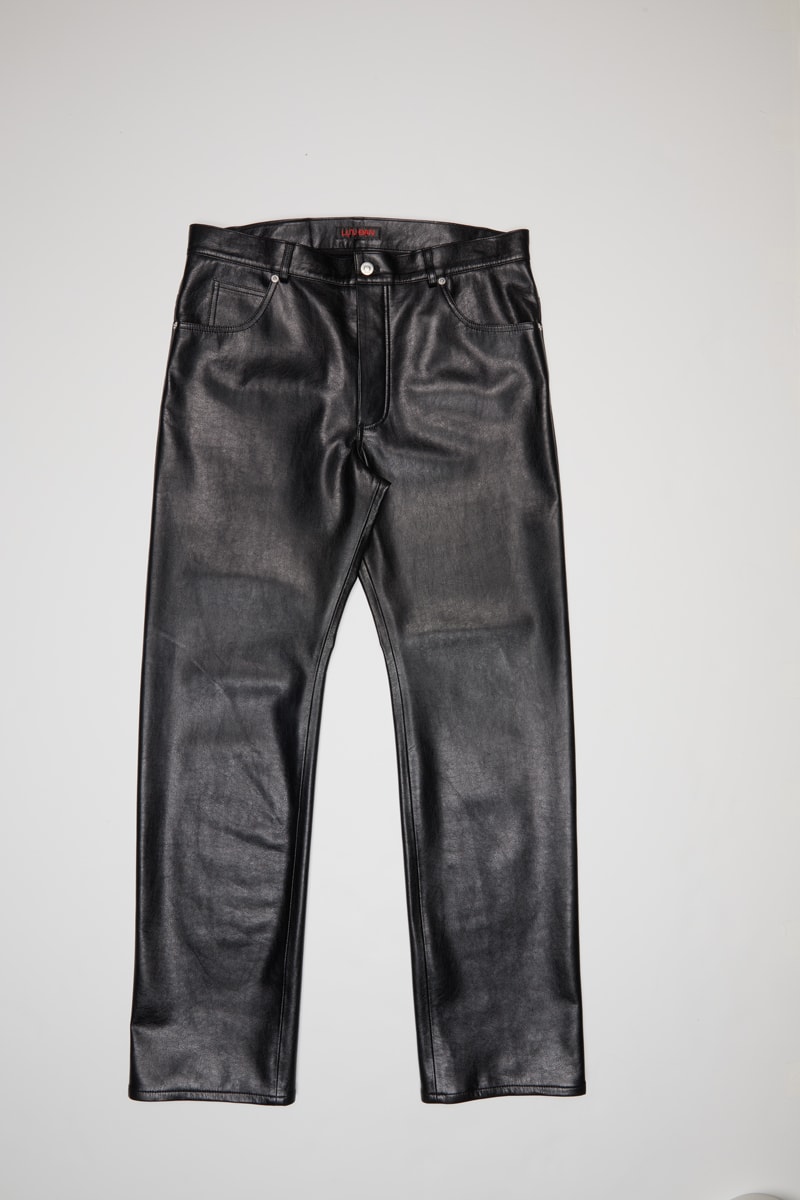 4 of 11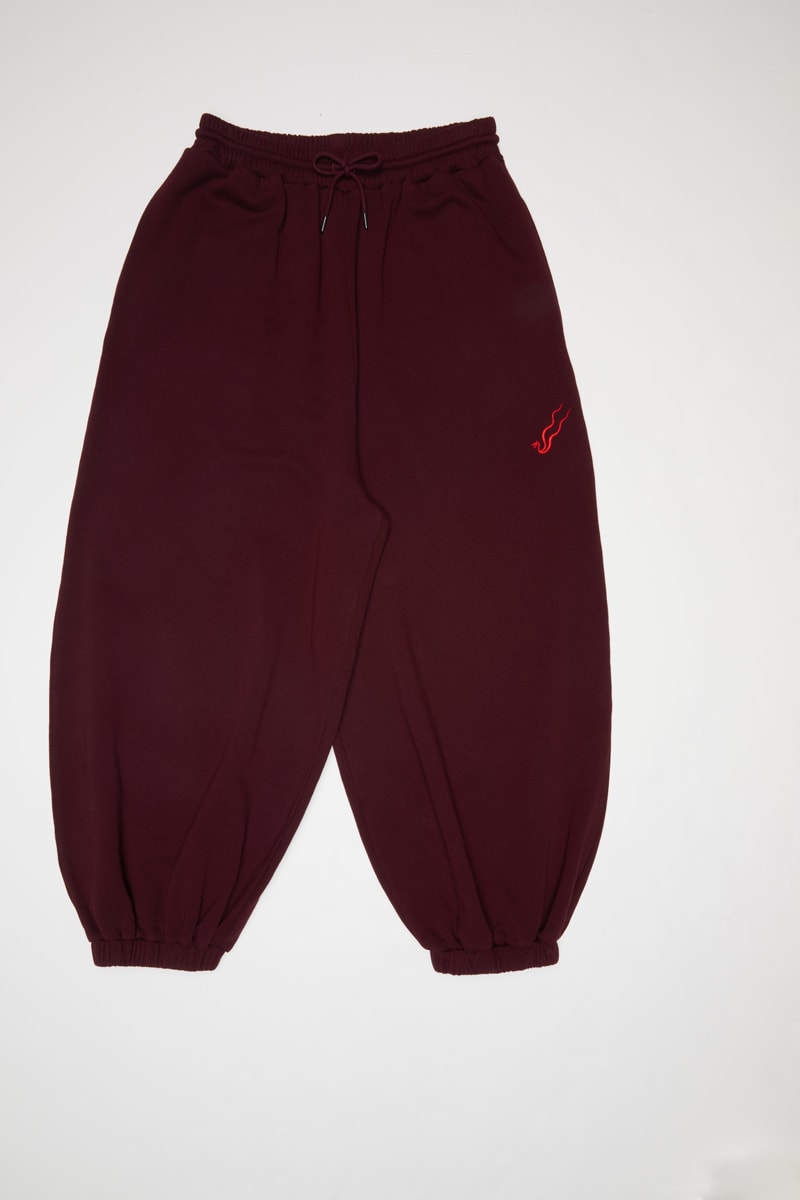 5 of 11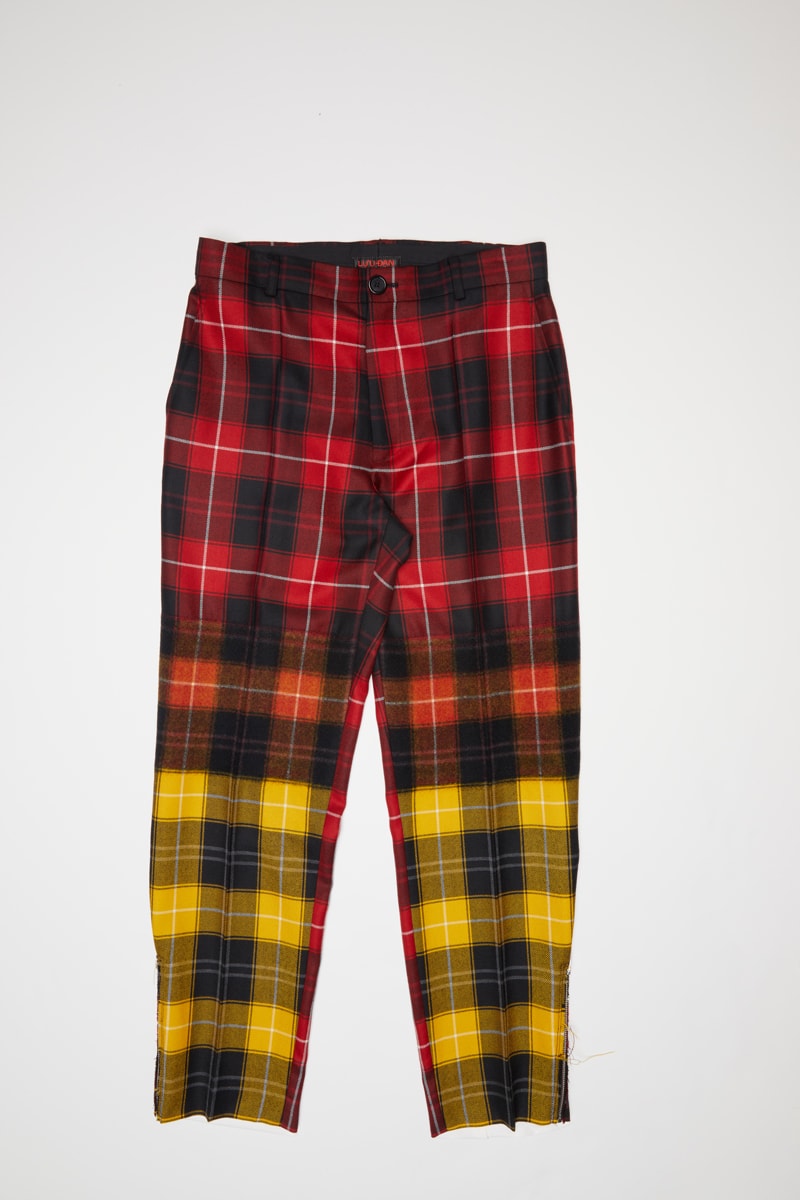 6 of 11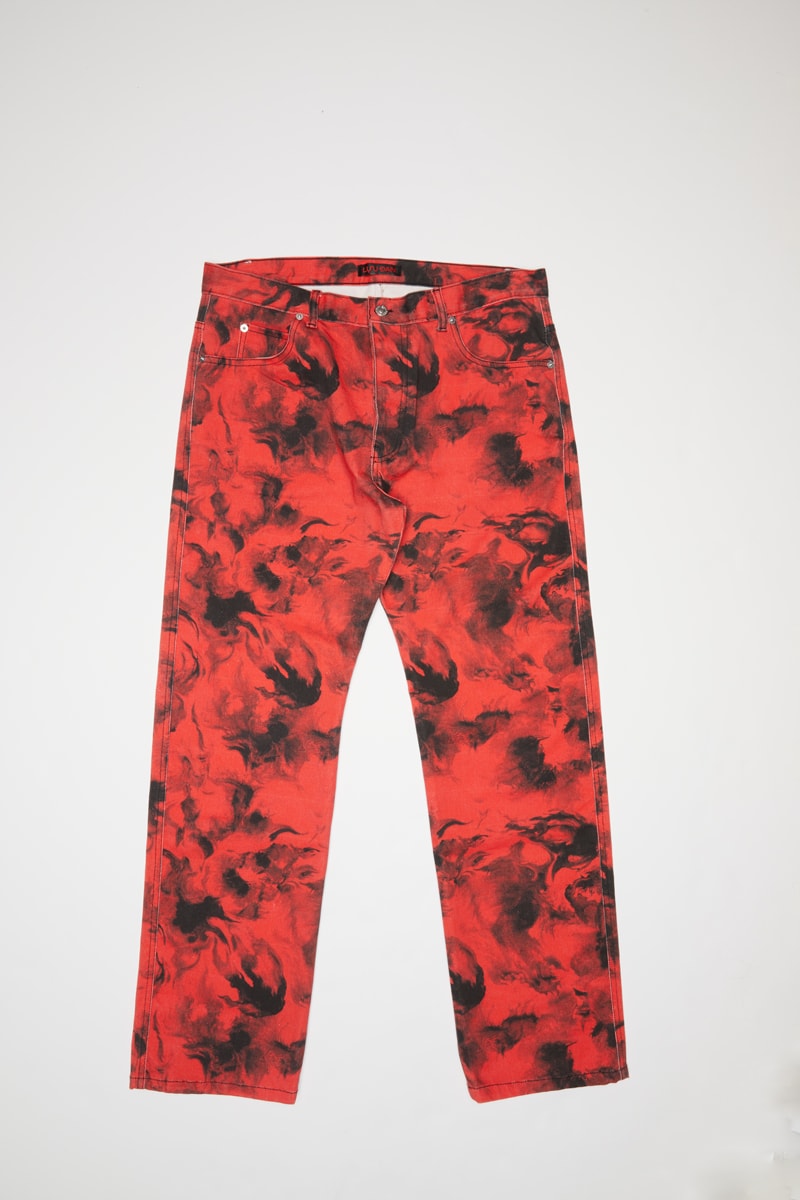 7 of 11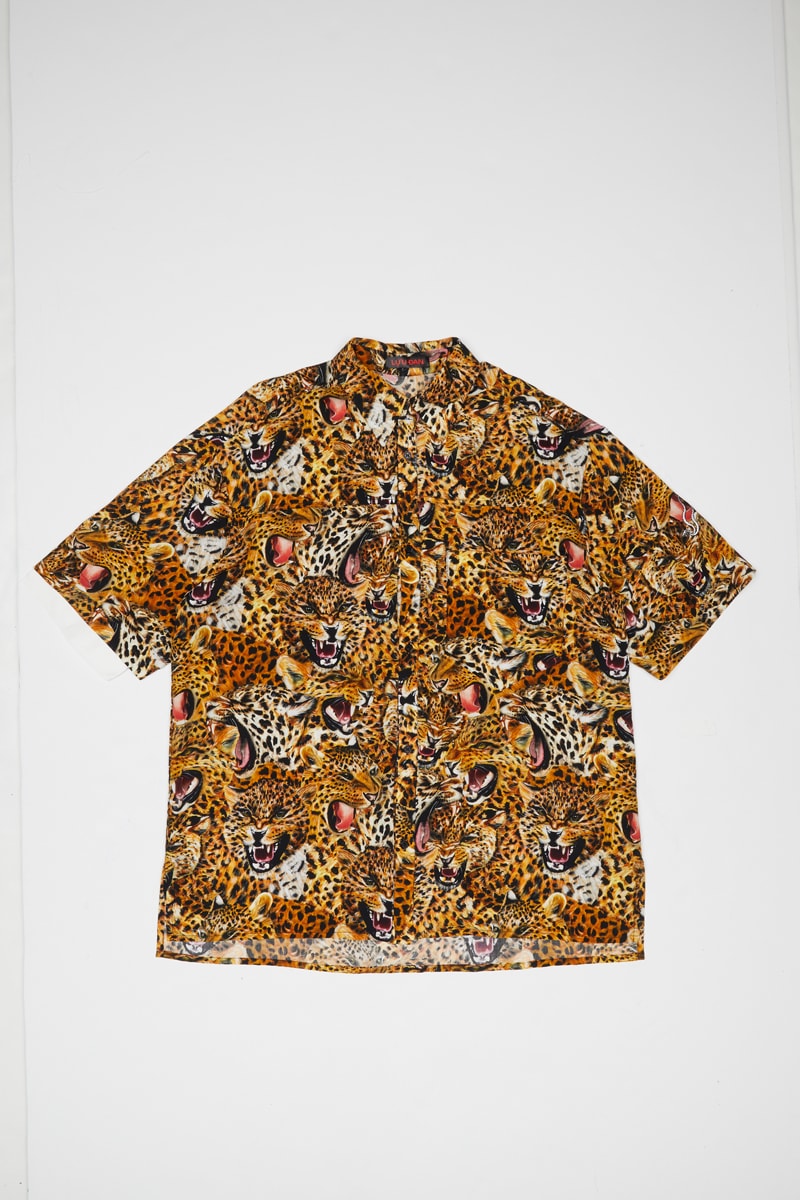 8 of 11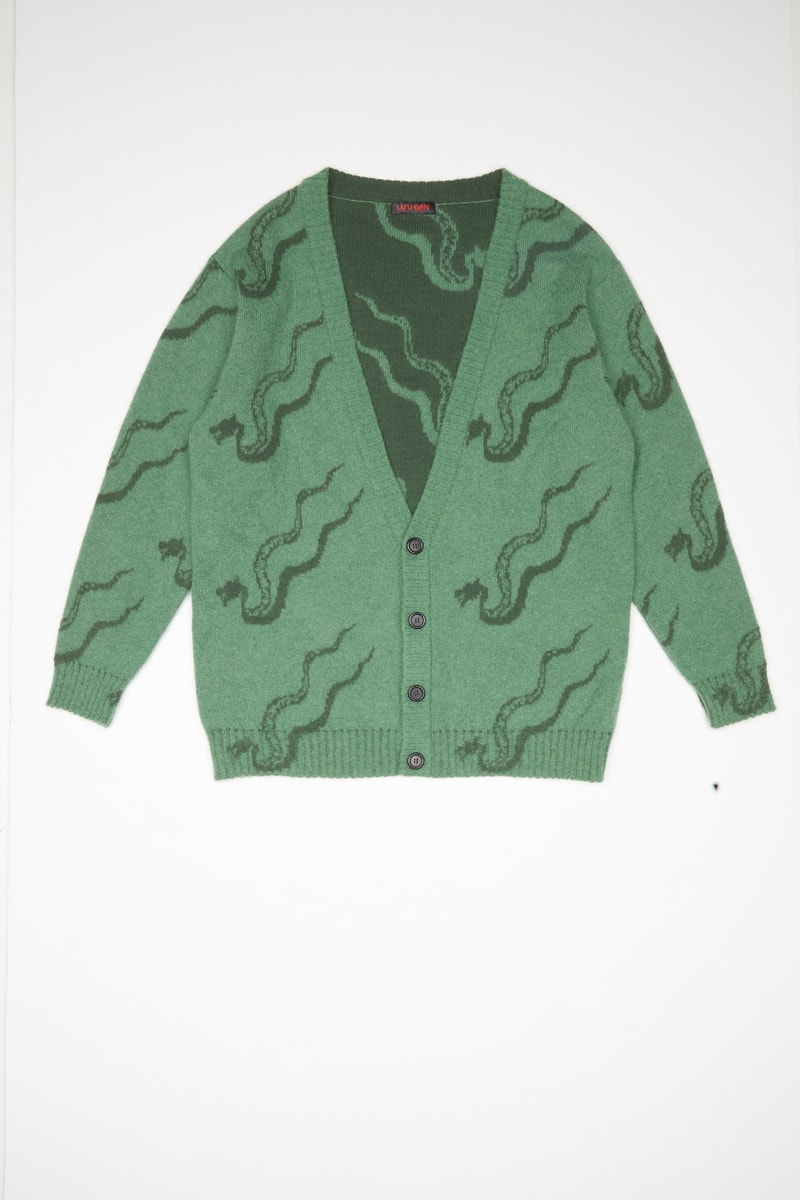 9 of 11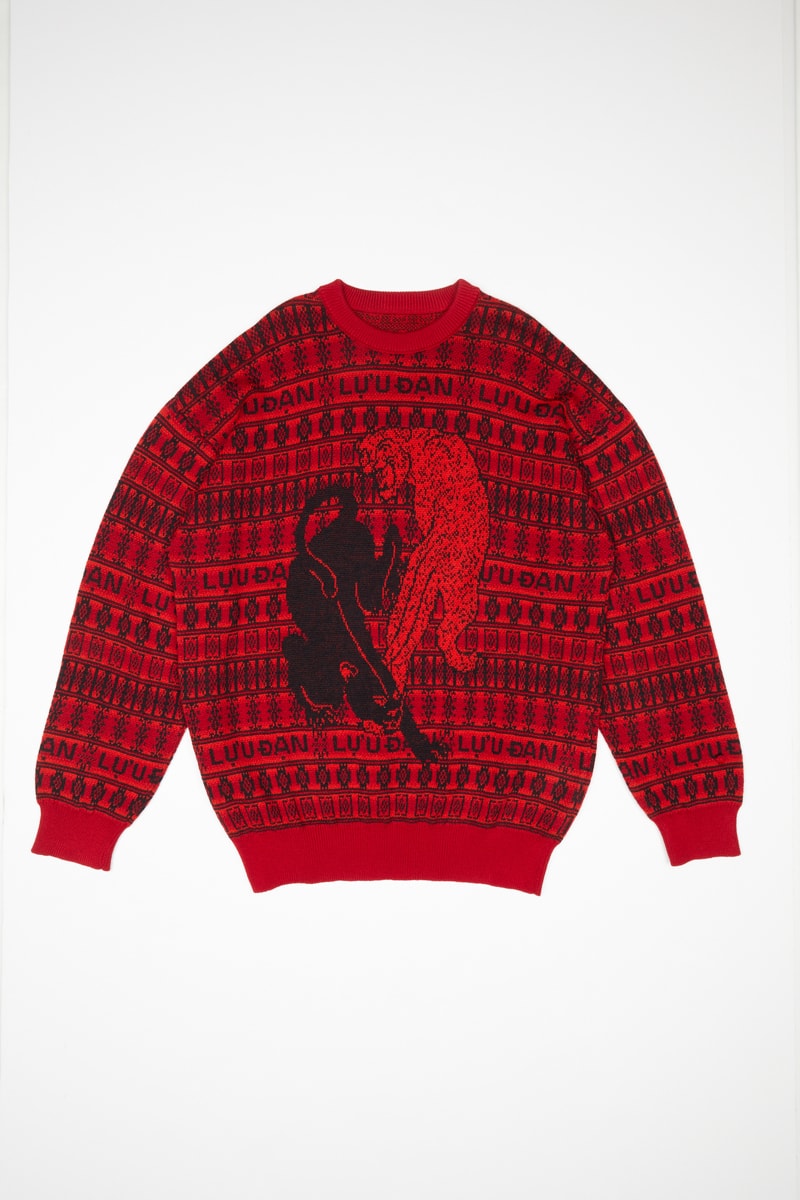 10 of 11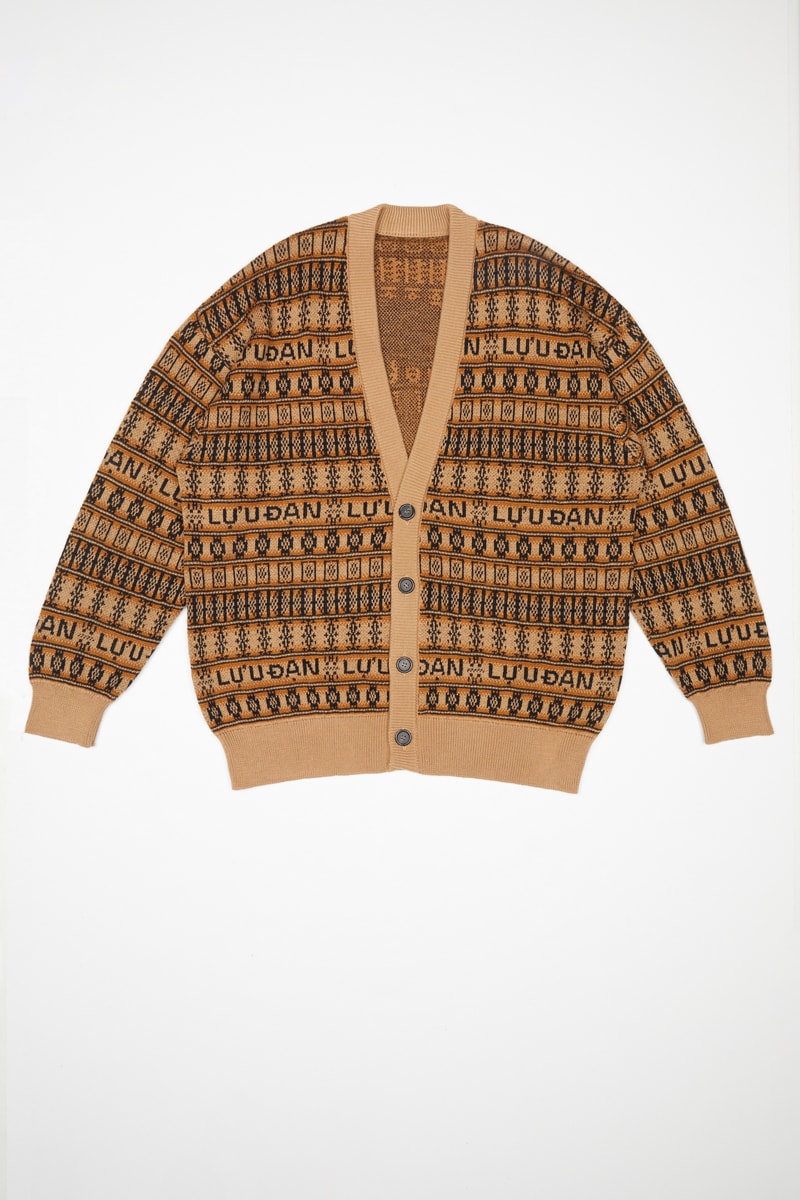 11 of 11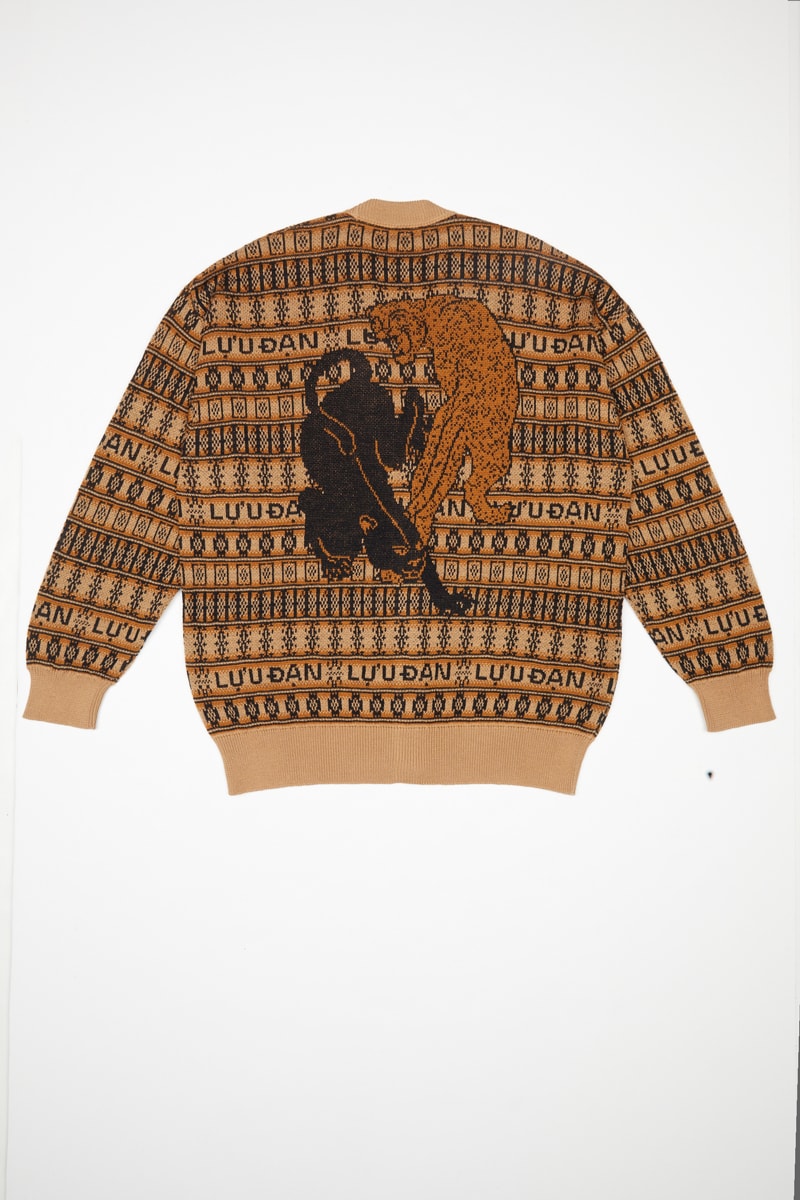 What kinds of places or situations do you imagine your audience wearing your clothing in?
I mean, we're doing this ambitious project called the LỰU ĐẠN city tours. The idea is to capture creatives in localized cities like Manila, Shanghai, Chengdu, New York, and pass the baton to other Asian creators and tell their stories. I'd like to dress other kinds of people in the community and whether it's like, we're talking to somebody in New York that shoots motorcycle gangs, whether it's a Bōsōzoku kind of moment or a martial arts event or a night out at a club. It's really about moments where we're celebrating our identity and our history in a way where we can tell our stories.
Do you want talk about the casting for the brand's images?
Yeah, we worked with this stylist. He's amazing. His name is Jason Rider. He's quite active in the community in New York. We really mined through Instagram trying to find characters that could embody the LỰU ĐẠN man. It's always interesting when you're building a brand and finding the right vocabulary, finding the right person. There was a lot of street casting involved, some were professional models and some were just people that we thought were cool and had interesting stories to tell.
And Jimi Franklin, who's more of a documentary or portrait photographer than fashion photographer. It was interesting because he's like, 'I know this man. I haven't shot him before, but I want to help you create the language for this.' There was camaraderie on set about kind of making this character come to life, which was really, really beautiful. I think it was interesting because it was the first time I worked with an all-Asian cast and it was a different vibe. It felt like there was a camaraderie beyond the job that had to be done.
Thanks Hung.
View this post on Instagram
Starting today, the first collection from LỰU ĐẠN is available for purchase at SSENSE. To keep up with the future projects and launches from LỰU ĐẠN, follow the brand on Instagram.