SuperRare Debuts First-Ever NFT Collection of Henry Diltz Photographs
Including rare snaps of Kurt Cobain, Mick Jagger and Bruce Springsteen.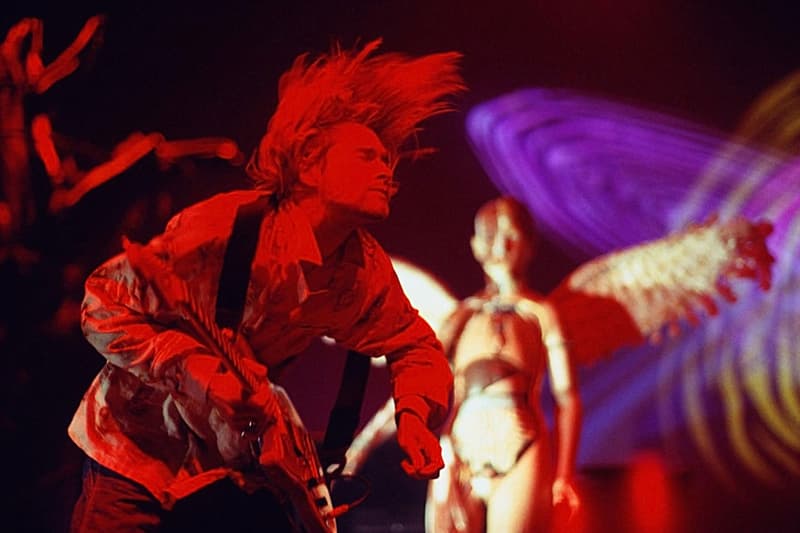 Rock n' Roll photographer Henry Diltz has teamed up with SuperRare to debut his first-ever collection of NFT collectibles, titled "On Stage with Henry Diltz."
The exclusive pack of items include Diltz's legendary lens capturing rare music moments from rock stars including Jimi Hendrix, Elvis Costello, Kurt Cobain, Jim Morrison and others. Diltz – the official Woodstock music festival photographer – will mint each photograph only once, and has animated each one to add a new dimension.
The first round of the project will include Cobain's 1993 Los Angeles concert performance – which has been gif-animated – where he's caught in a mid-air guitar riff with a winged stage sculpture slowly moving behind him. After the sale of the Cobain piece, SuperRare will then make other Diltz concert images available, including The Rolling Stones' 1970 Amsterdam concert, Bruce Springsteen's 1973 San Francisco concert, Hendrix's 1969 Woodstock concert, Costello's 1979 Long Beach concert and Morrison's 1969 Hollywood Bowl concert.
Opening reserve price for the Cobain NFT will start at seven Ethereum, and is accessible now on SuperRare's website.
In other Web3 news, Hiroshi Fujiwara and Mark Gonzales recently released their "NON FRAGMENT TOKEN" NFT.