Zendaya Pledges Her Leads "Will Always Be Black Women" if She Becomes a Filmmaker
Director Sam Levinson already believes she will become "an astonishing filmmaker."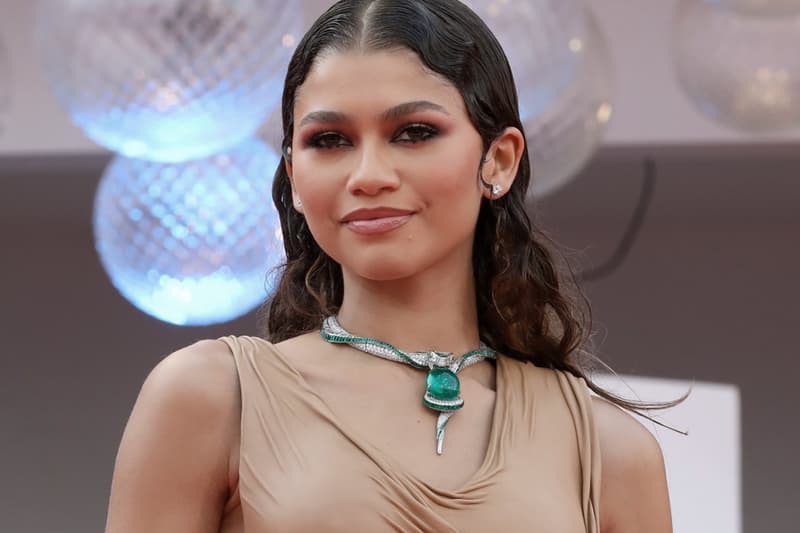 These past few years have seen Zendaya's film career propel into blockbuster success across genres. In a recent British Vogue cover story, Zendaya reveals she has no signs of stopping. The Dune star has plans to go into filmmaking and directing and admits that she would love to be able to "figure out" how to make films that center around Black women as leads.
When asked if she plans to share with her future children the current Black American experience, she responded with, "I don't know what I'm going to tell them. Hopefully, they'll be able to look at what I've done and my body of work and see it." She emphasized that art itself is a "huge catalyst for change" and adds, "If I ever do become a filmmaker, I know that the leads of my films will always be black women. I gotta hurry up and figure out how to f**king become a director, man. I'm trying, I'm learning every day, I really am. There's so much I want to do." Sam Levinson, who directed Zendaya in Euphoria and Malcolm & Marie, has already given her high praise and believes that she will become "an astonishing filmmaker."
In the interview, Zendaya also touches on her experience working on Dune with Timothée Chalamet, "I was the only other person closer to his age on the cast. So he was like, 'Awesome, someone who understands my jokes!'" They even had "dance parties" in her trailer, she revealed. "He just rolled up with his little boom box…[Playing] 2000s dance songs like Soulja Boy."
In other entertainment news, Sony Pictures has revealed a new release date for Venom: Let There be Carnage.