WHO DECIDES WAR SS22 Delivered a Discussion on Duality
HYPEBEAST spoke with Everard Best and Tela D'Amore ahead of the show.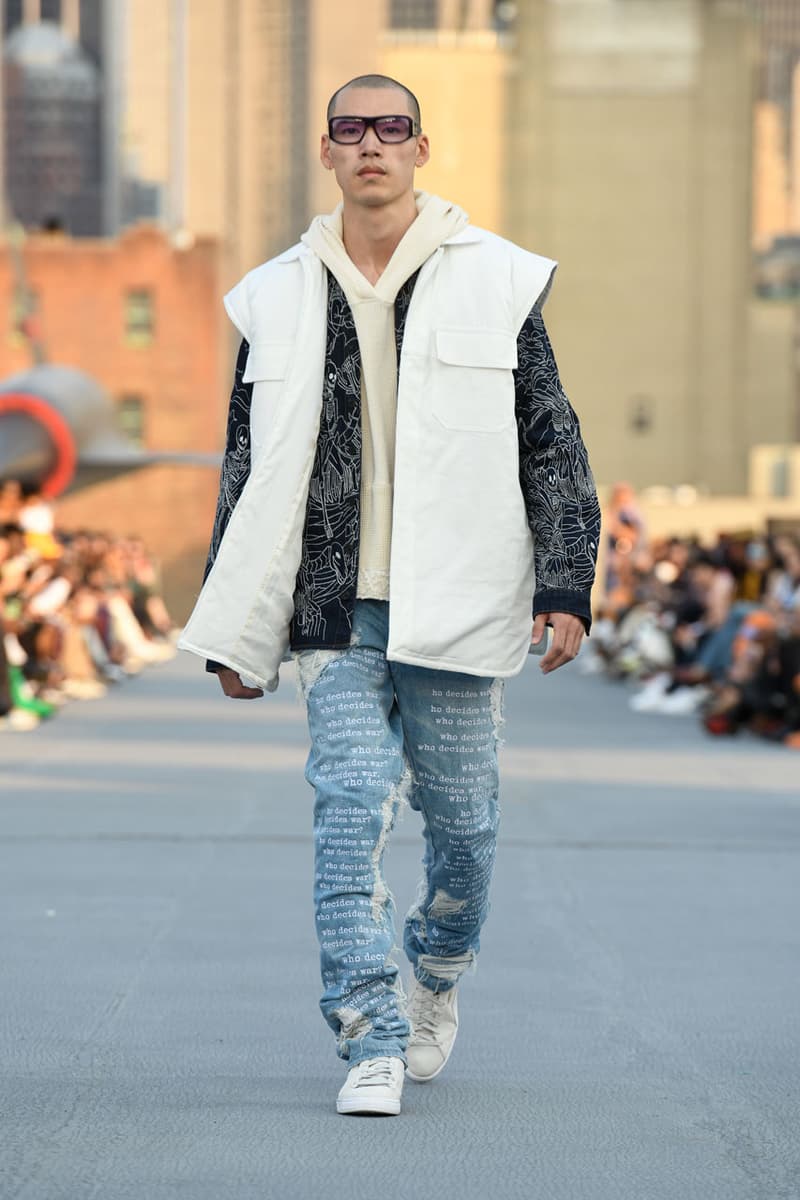 1 of 27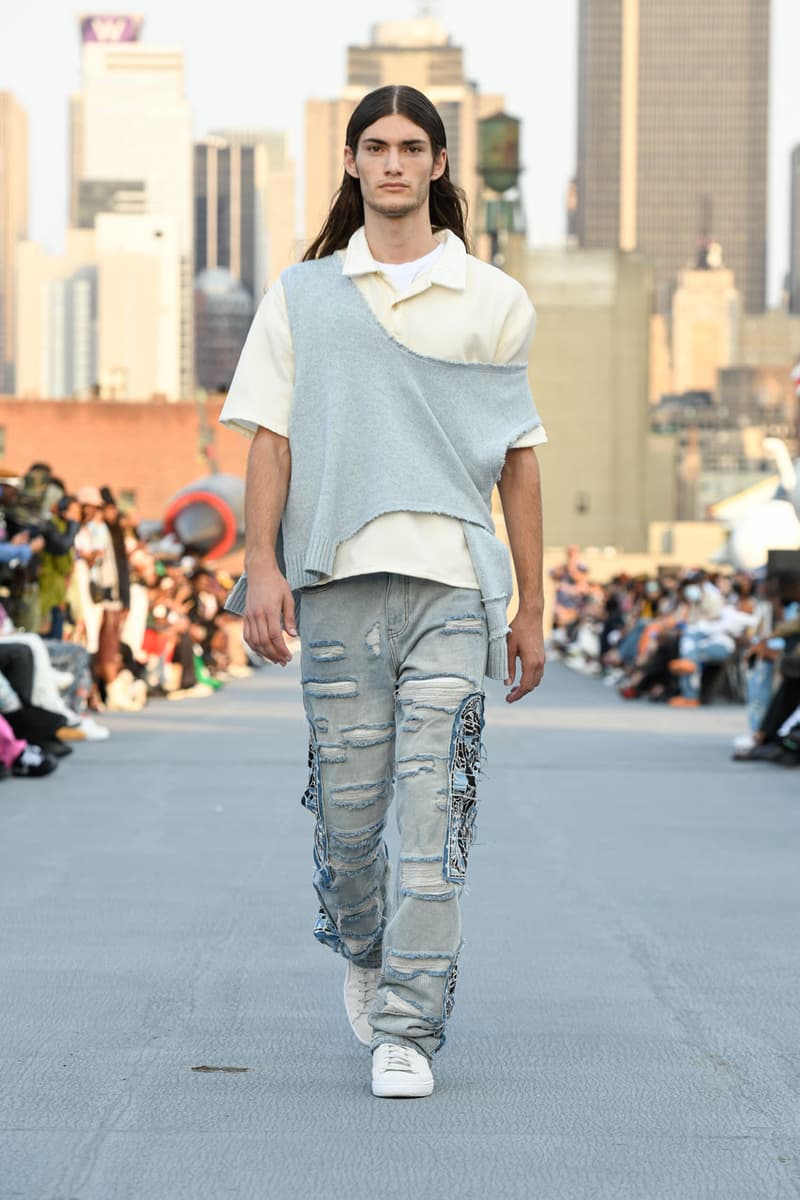 2 of 27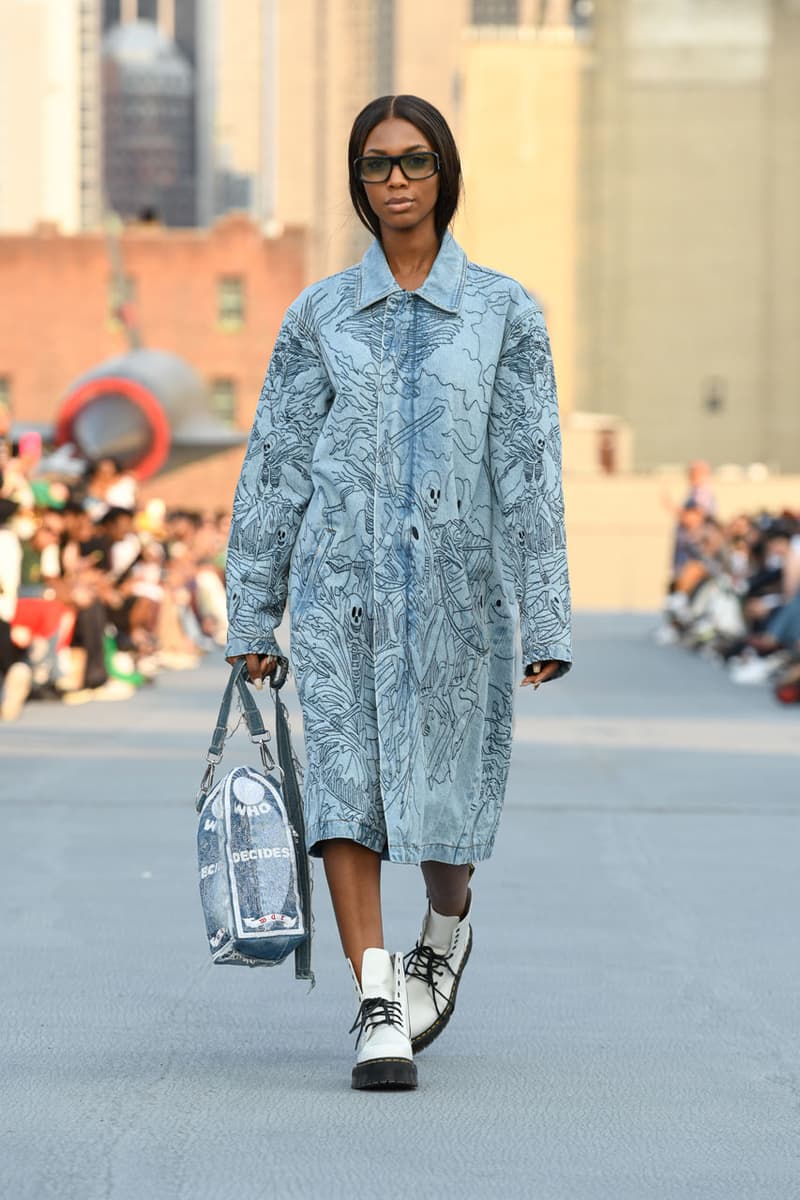 3 of 27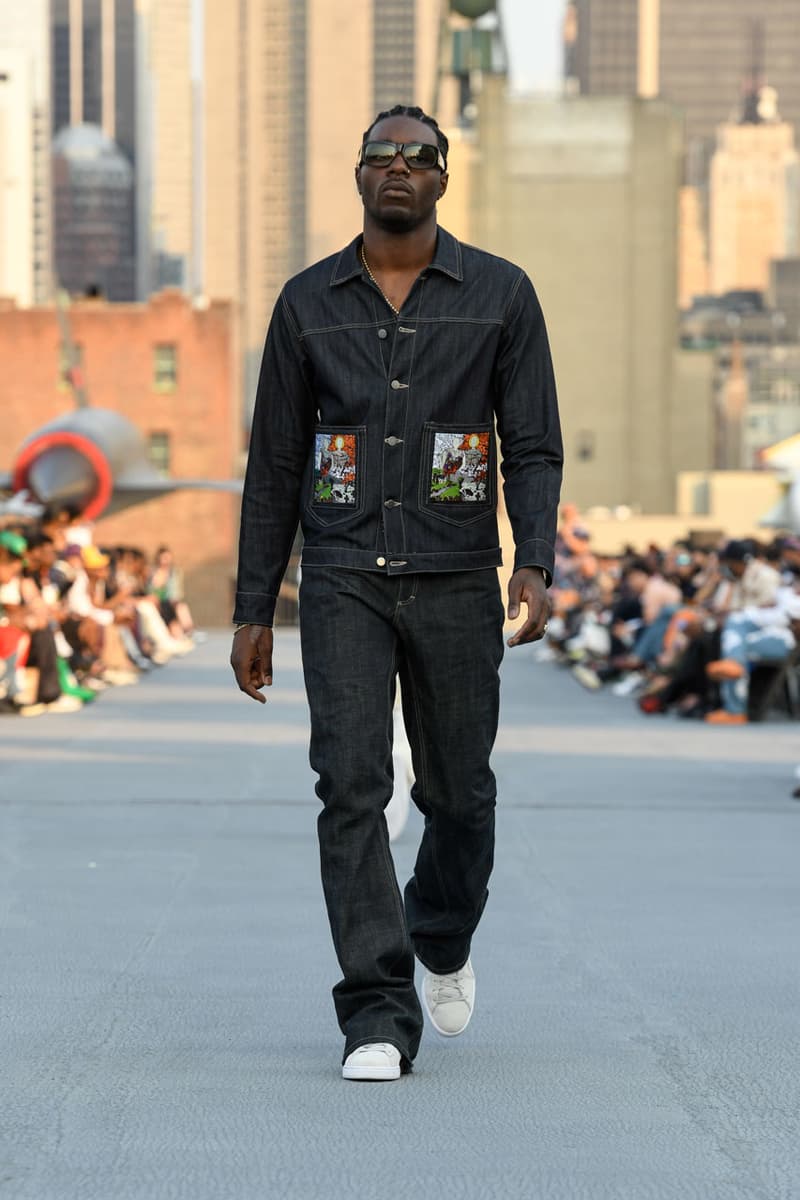 4 of 27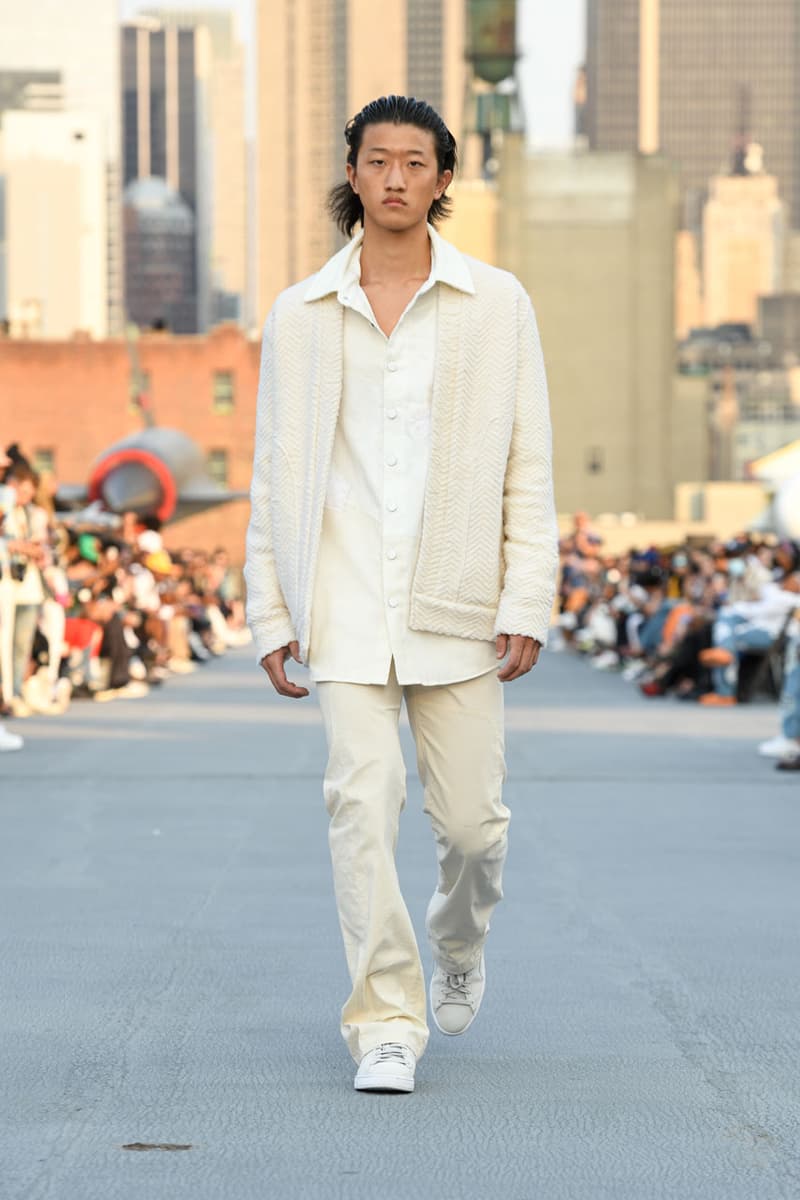 5 of 27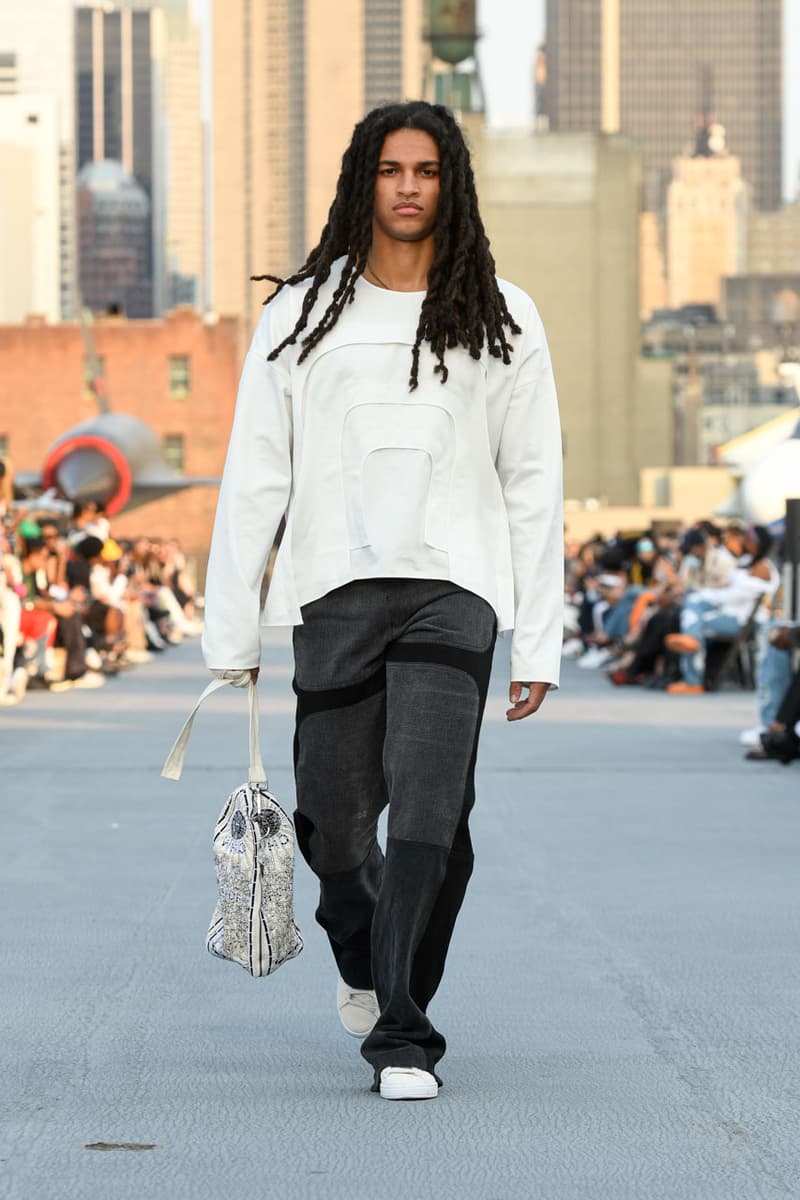 6 of 27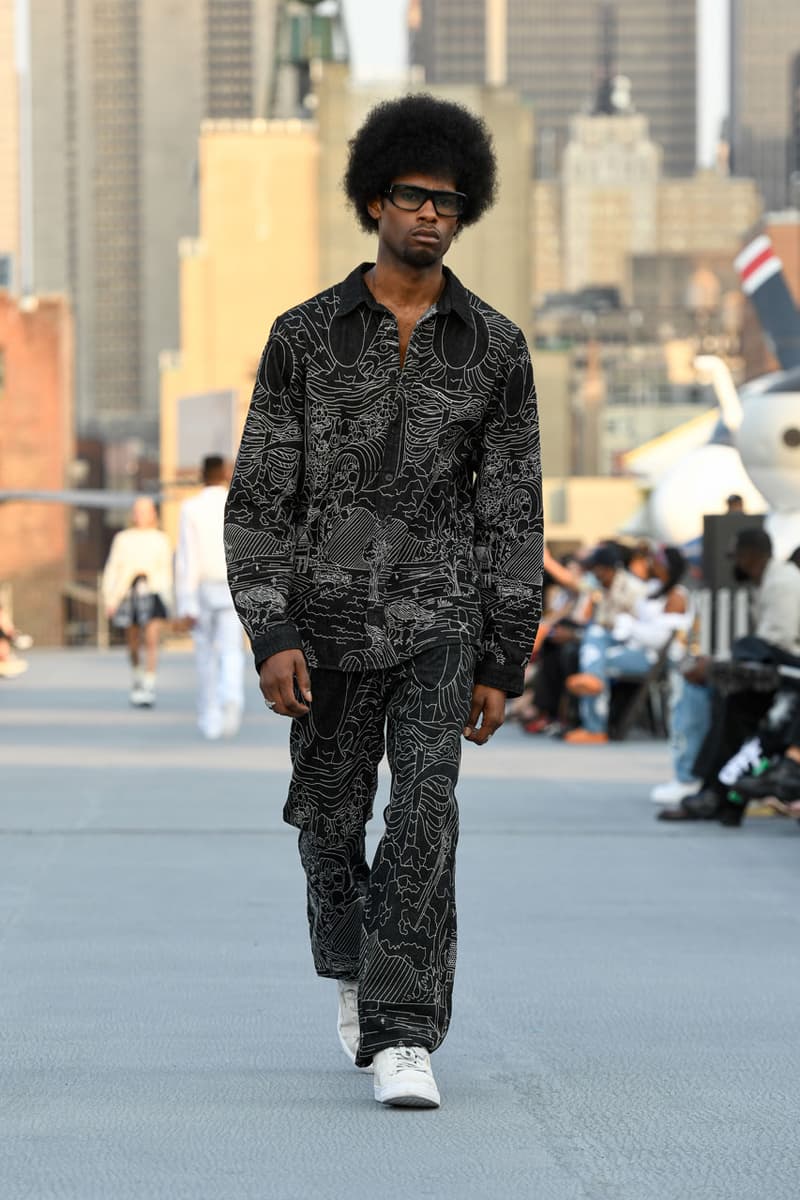 7 of 27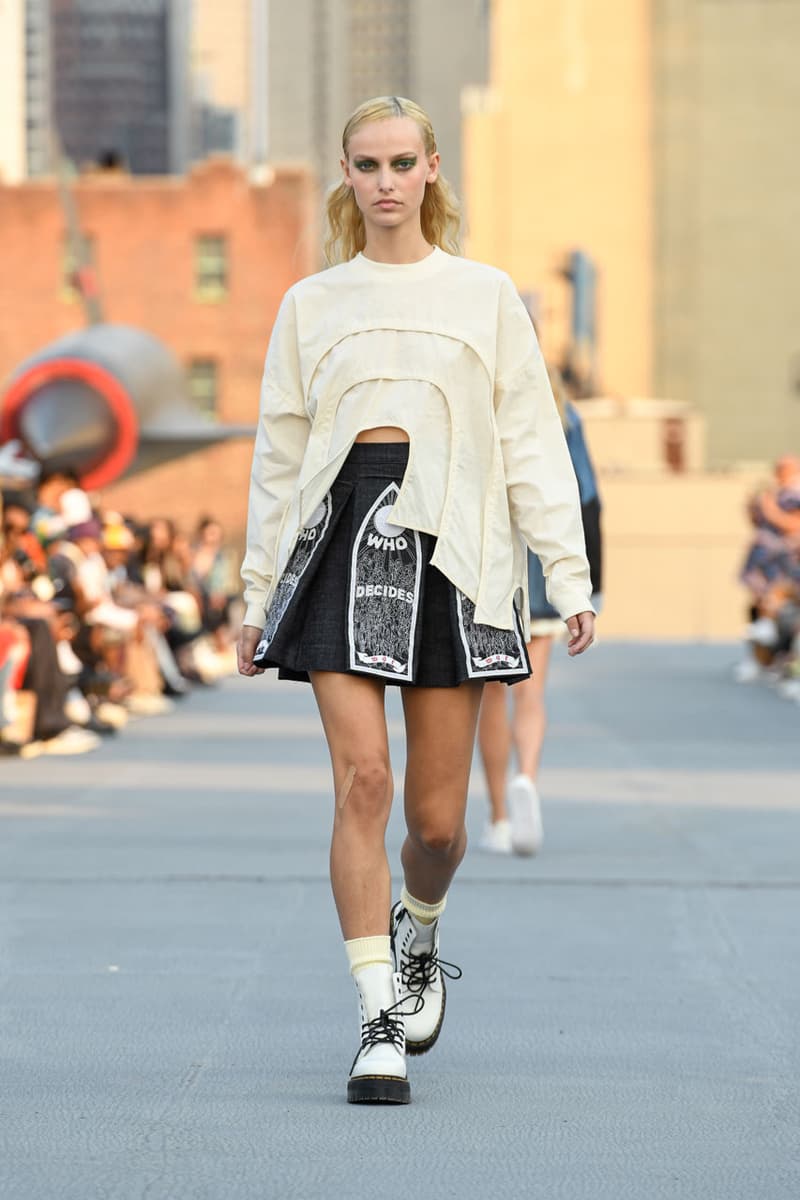 8 of 27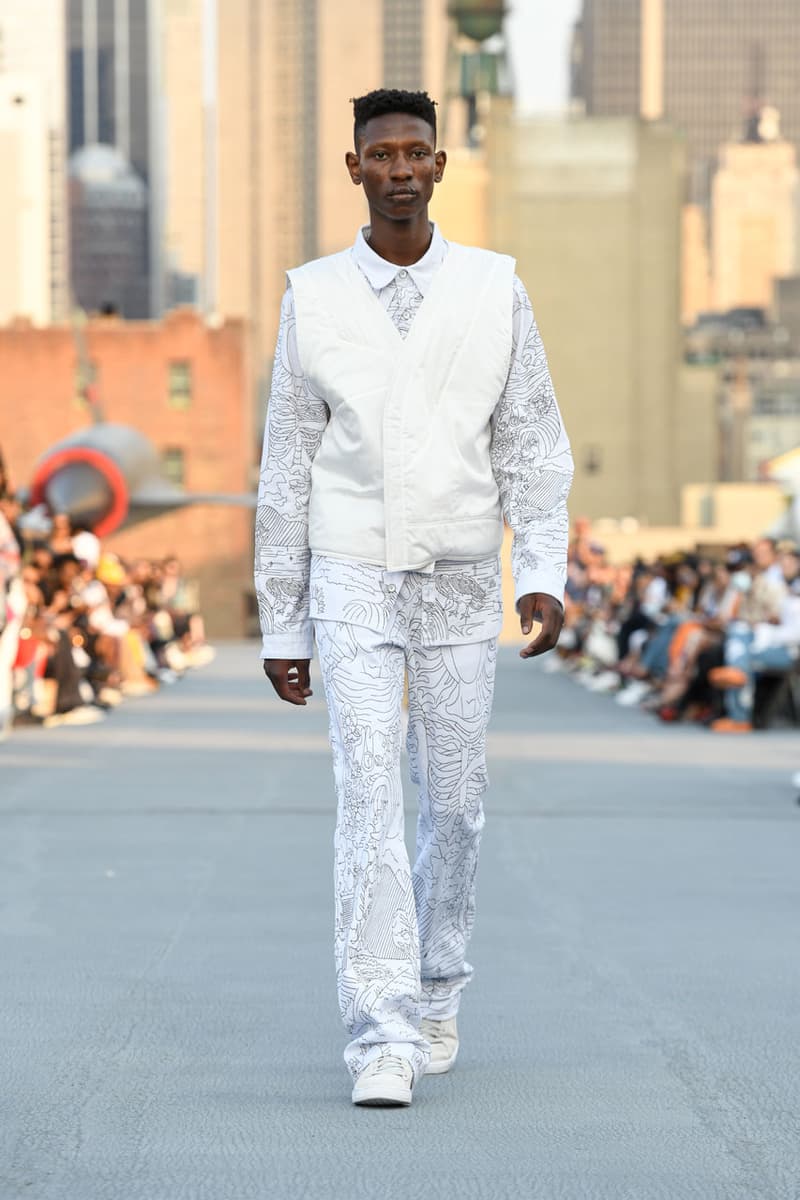 9 of 27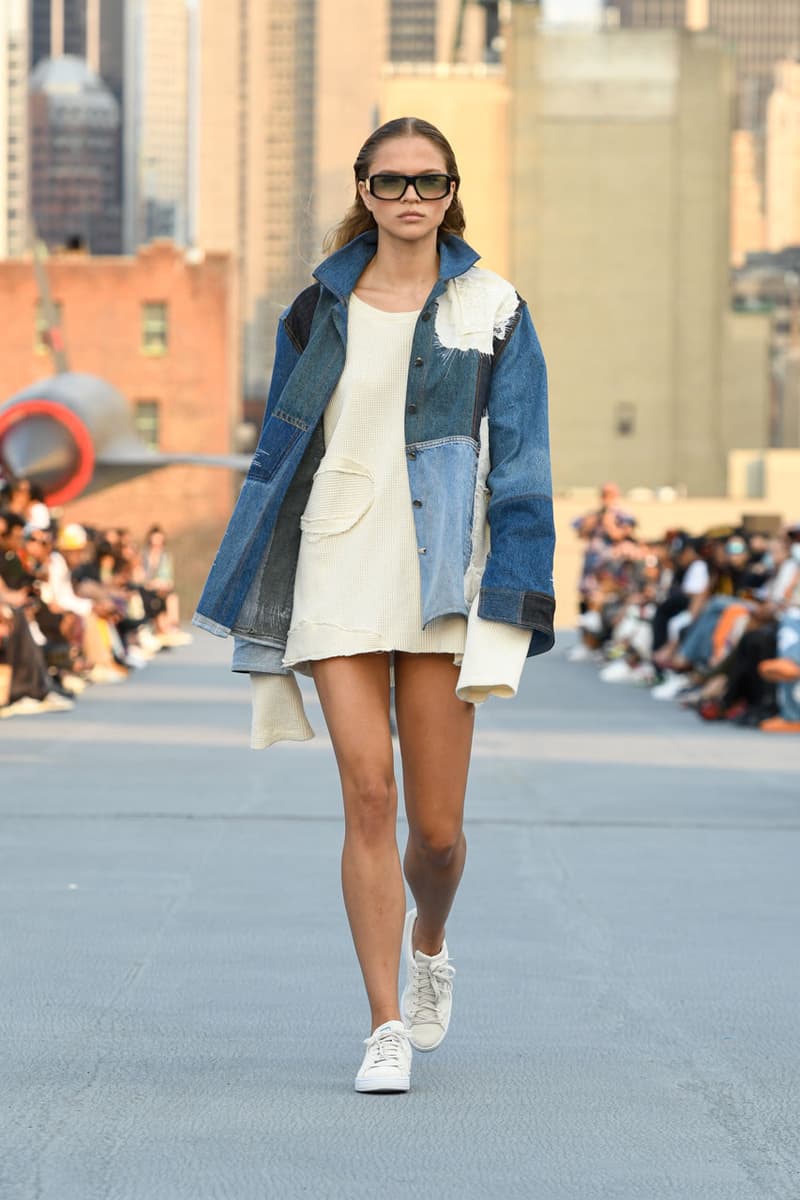 10 of 27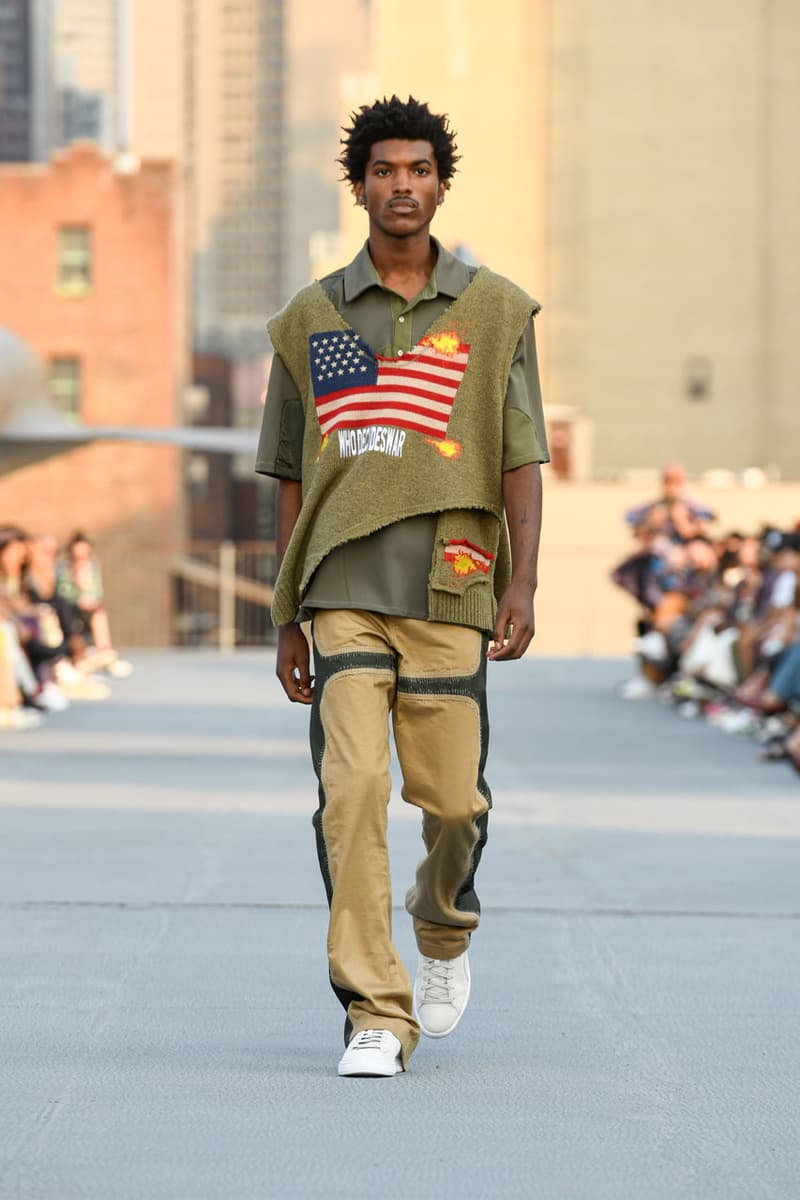 11 of 27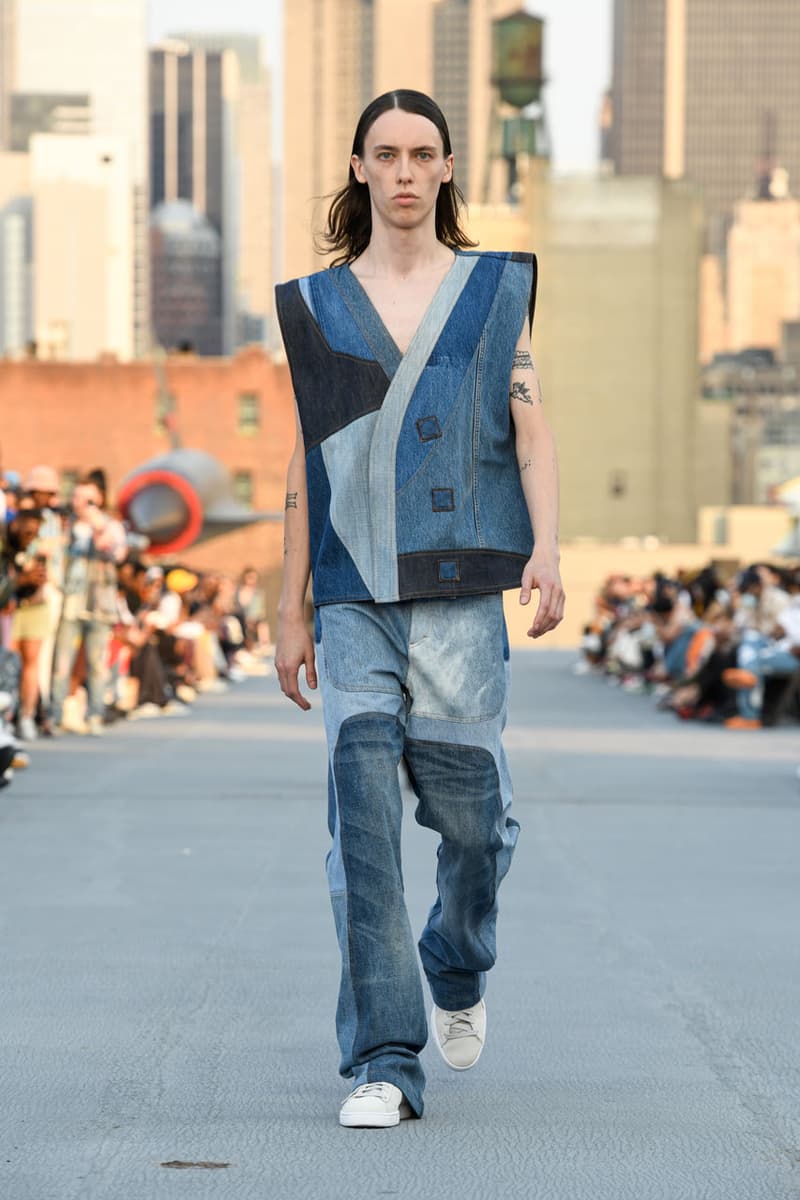 12 of 27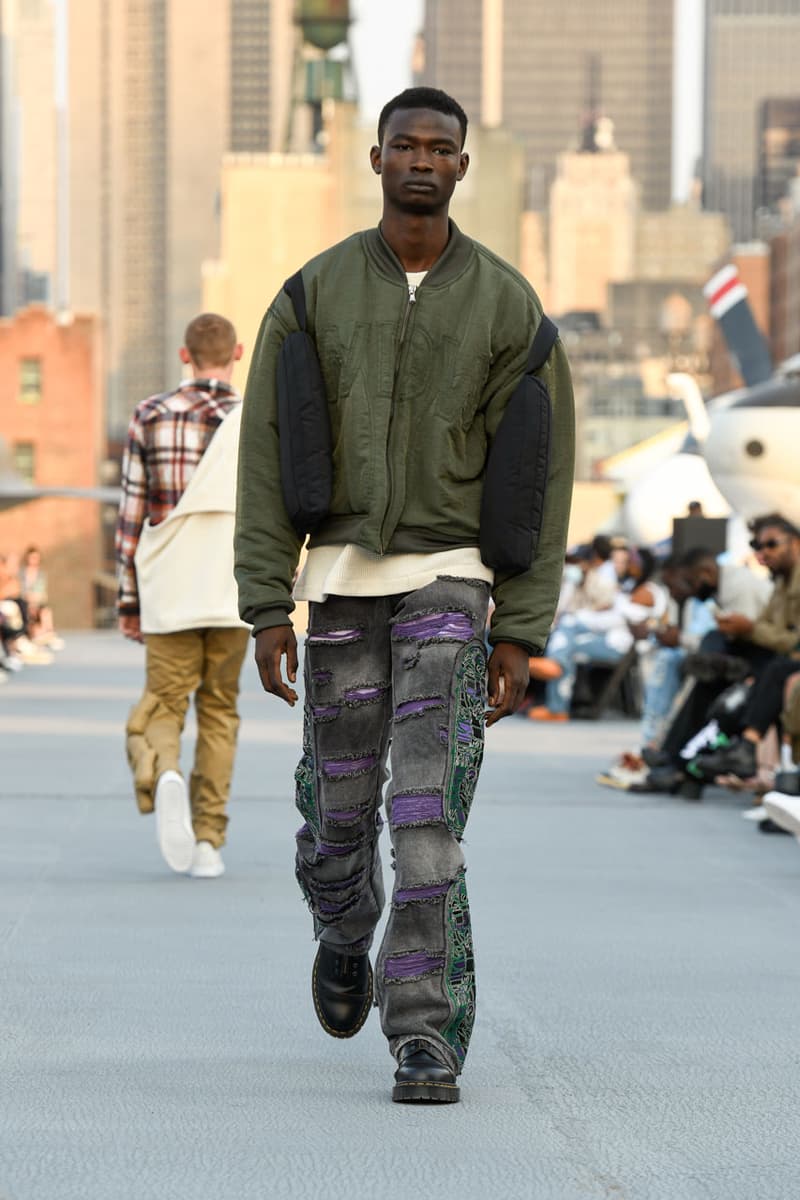 13 of 27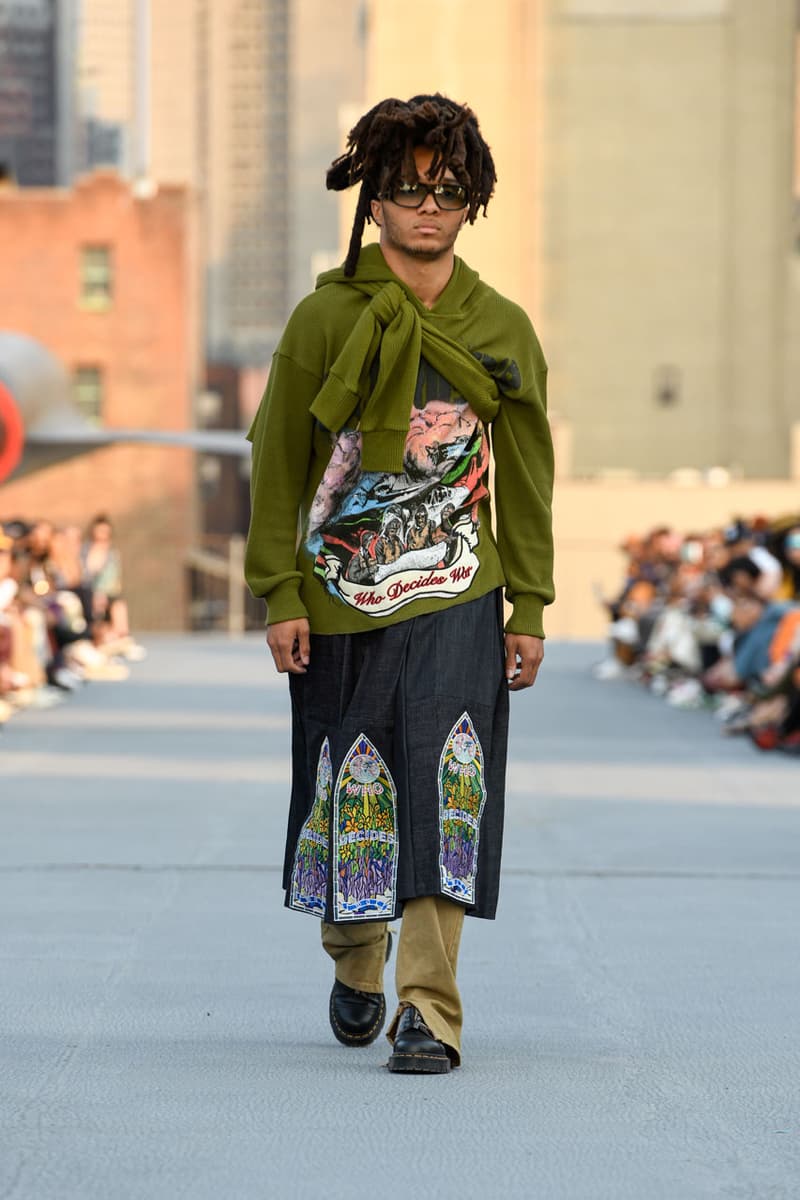 14 of 27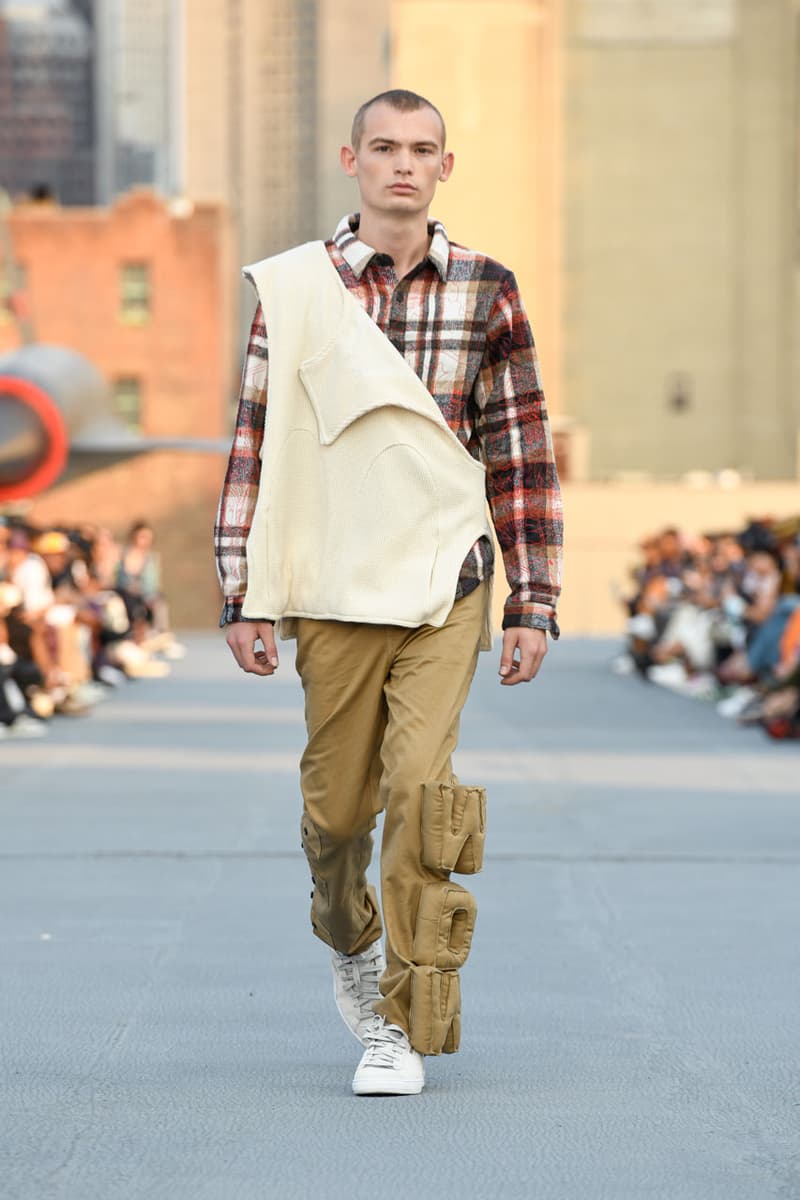 15 of 27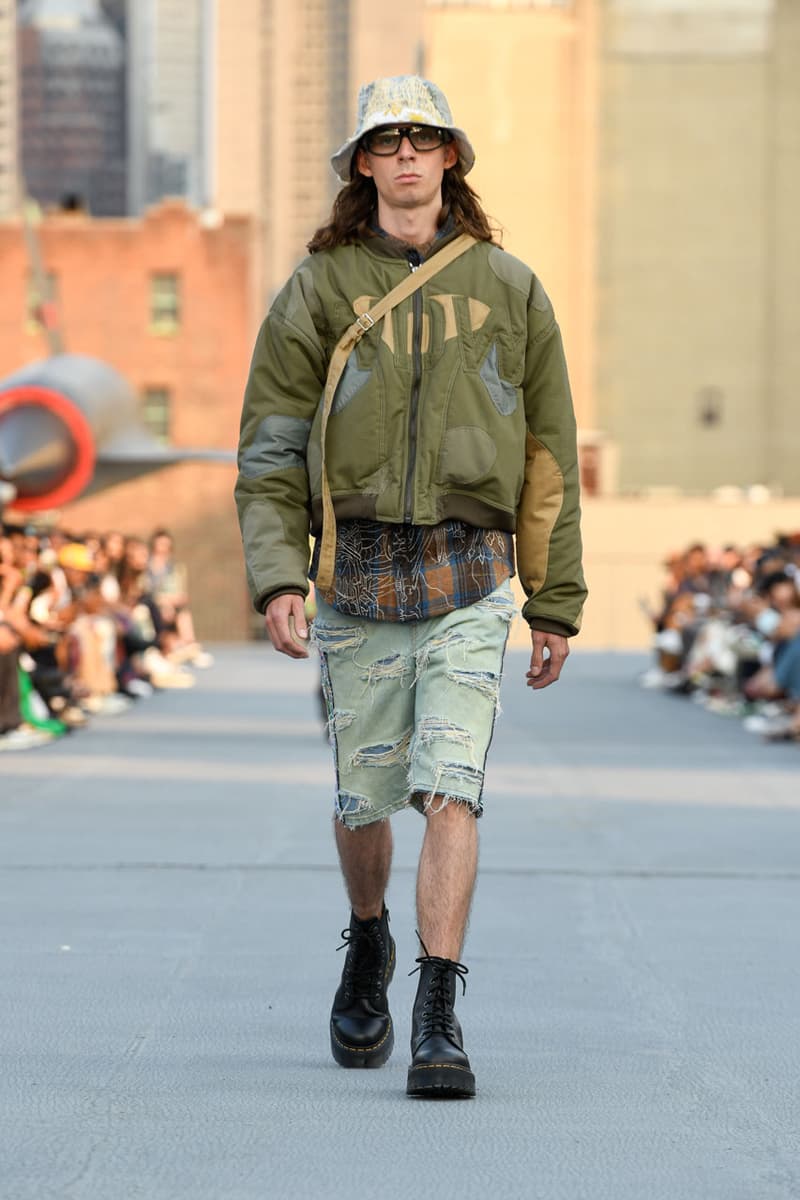 16 of 27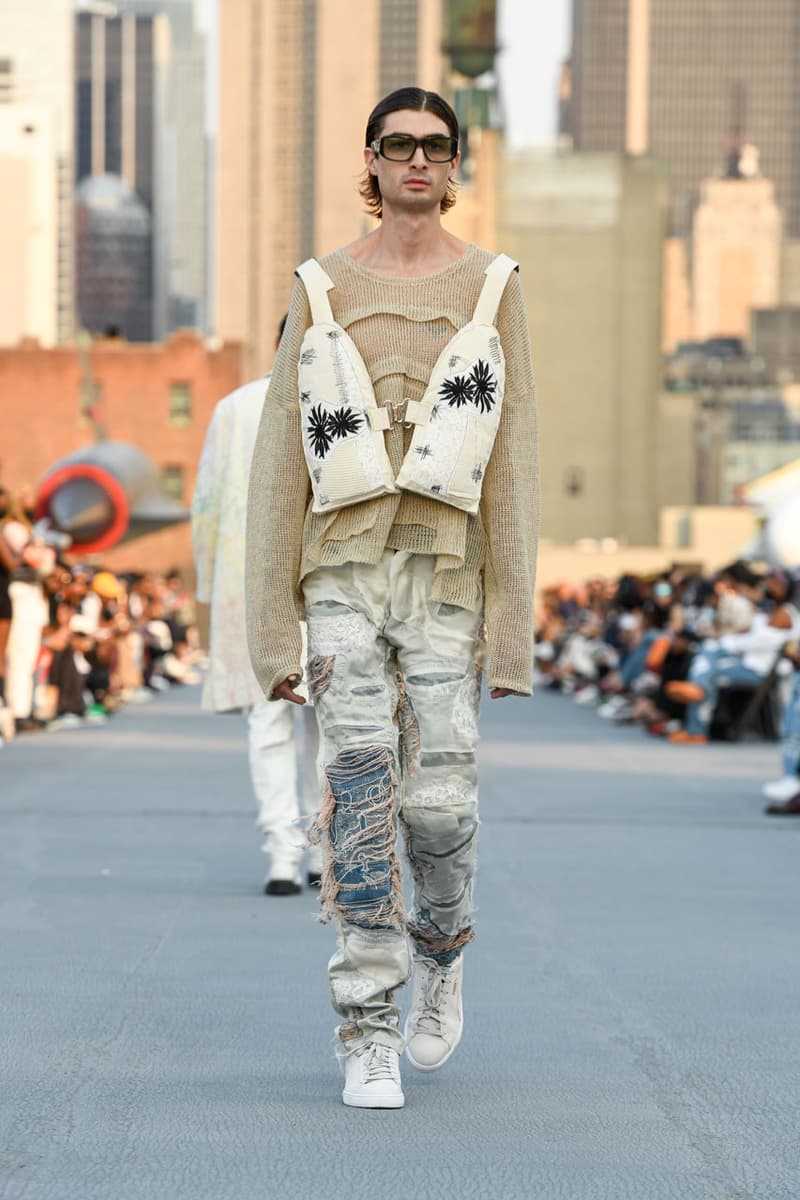 17 of 27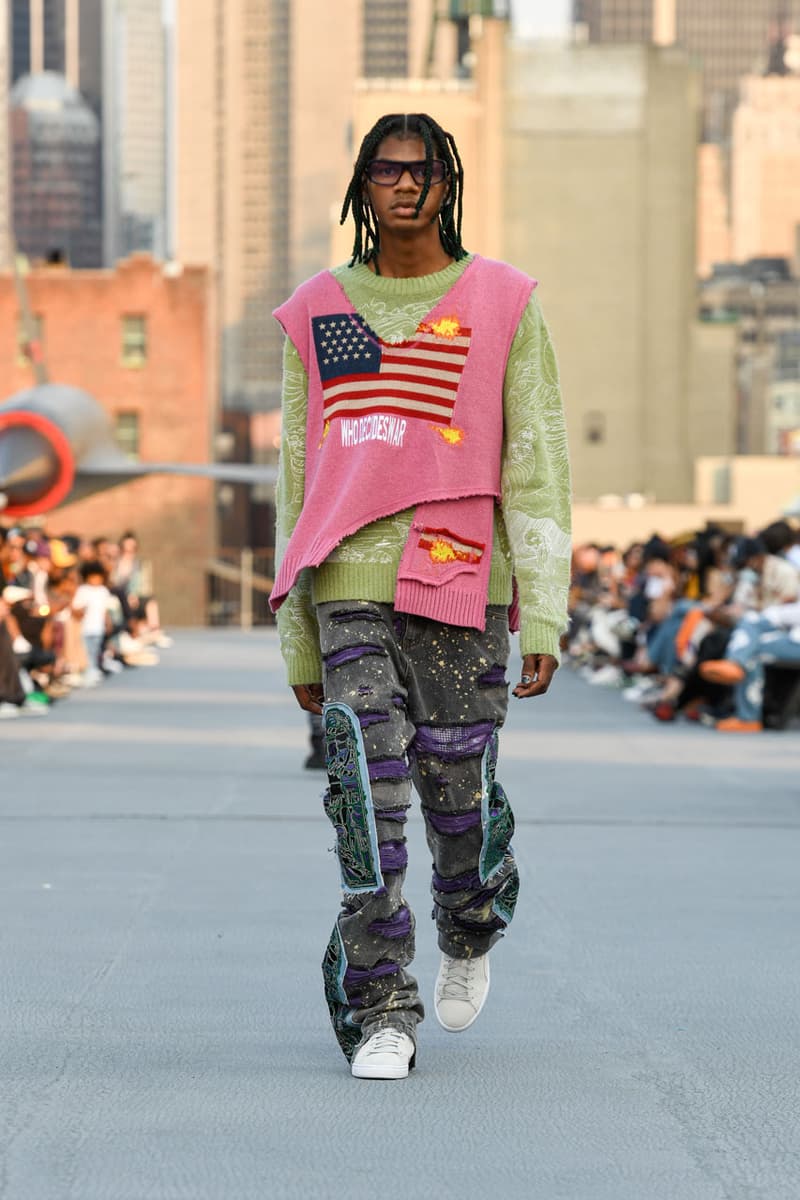 18 of 27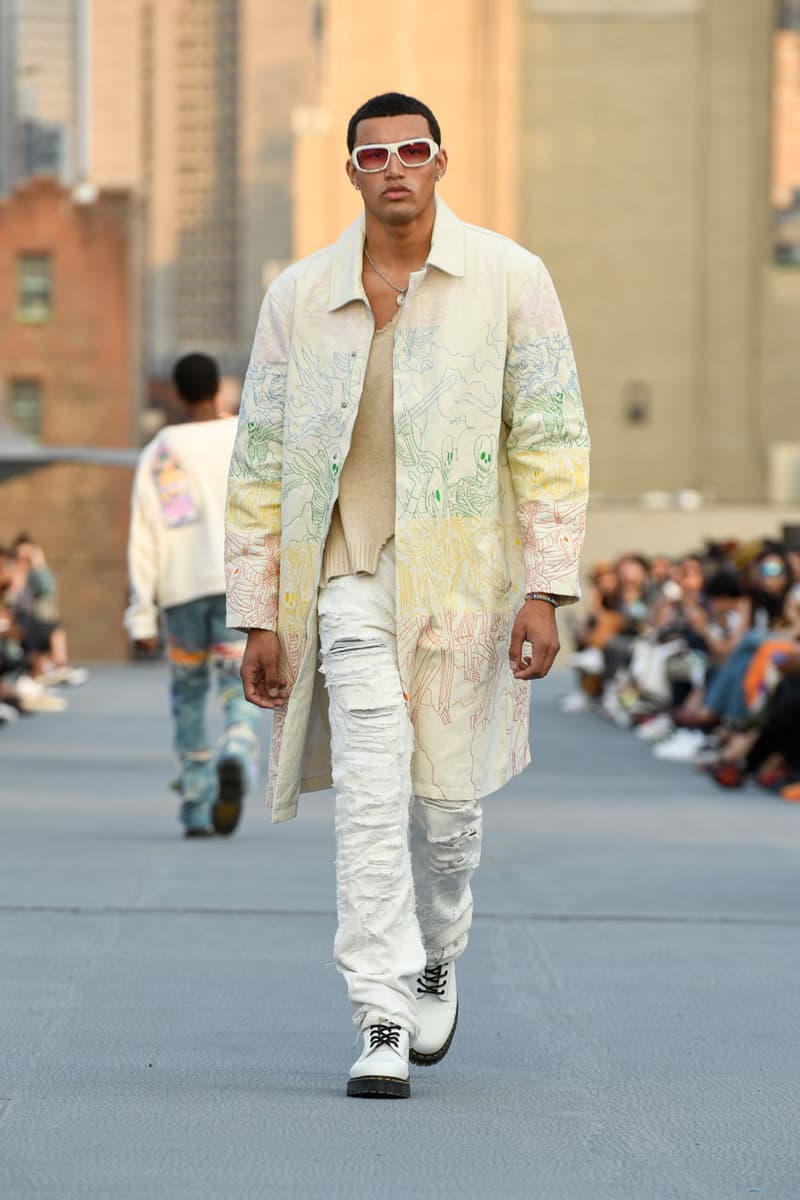 19 of 27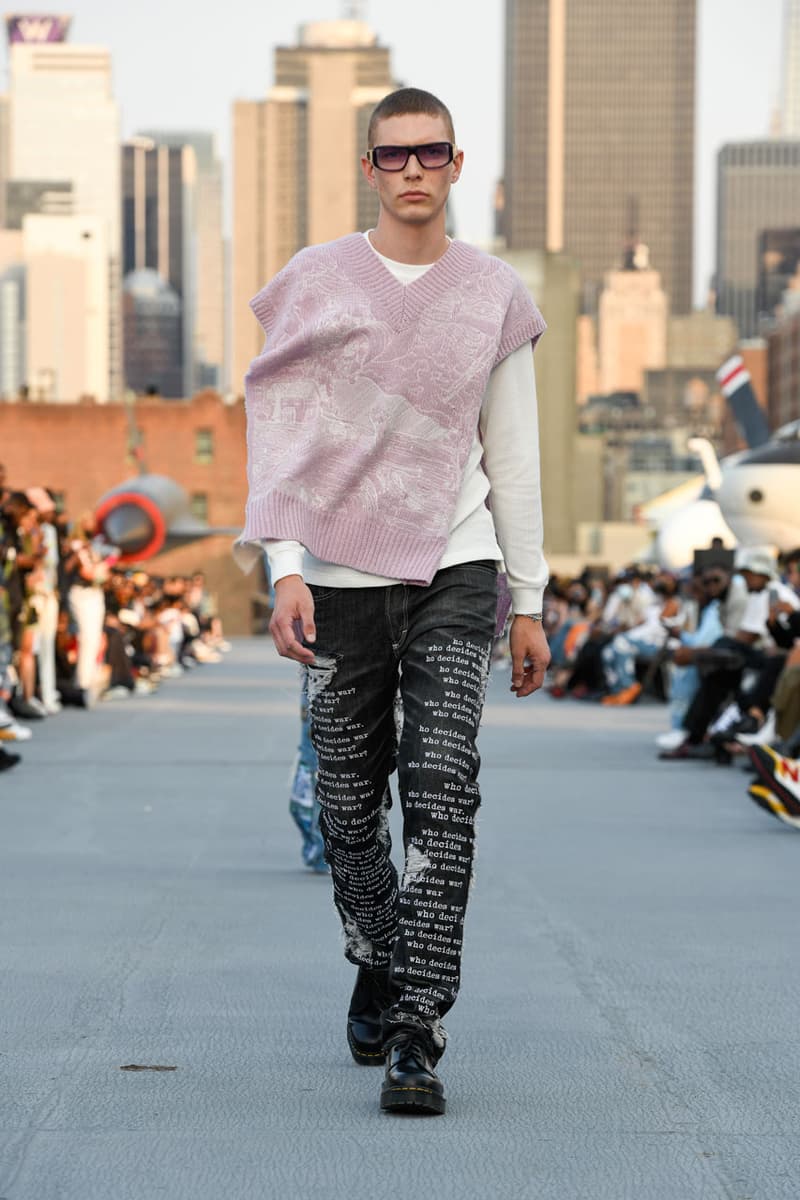 20 of 27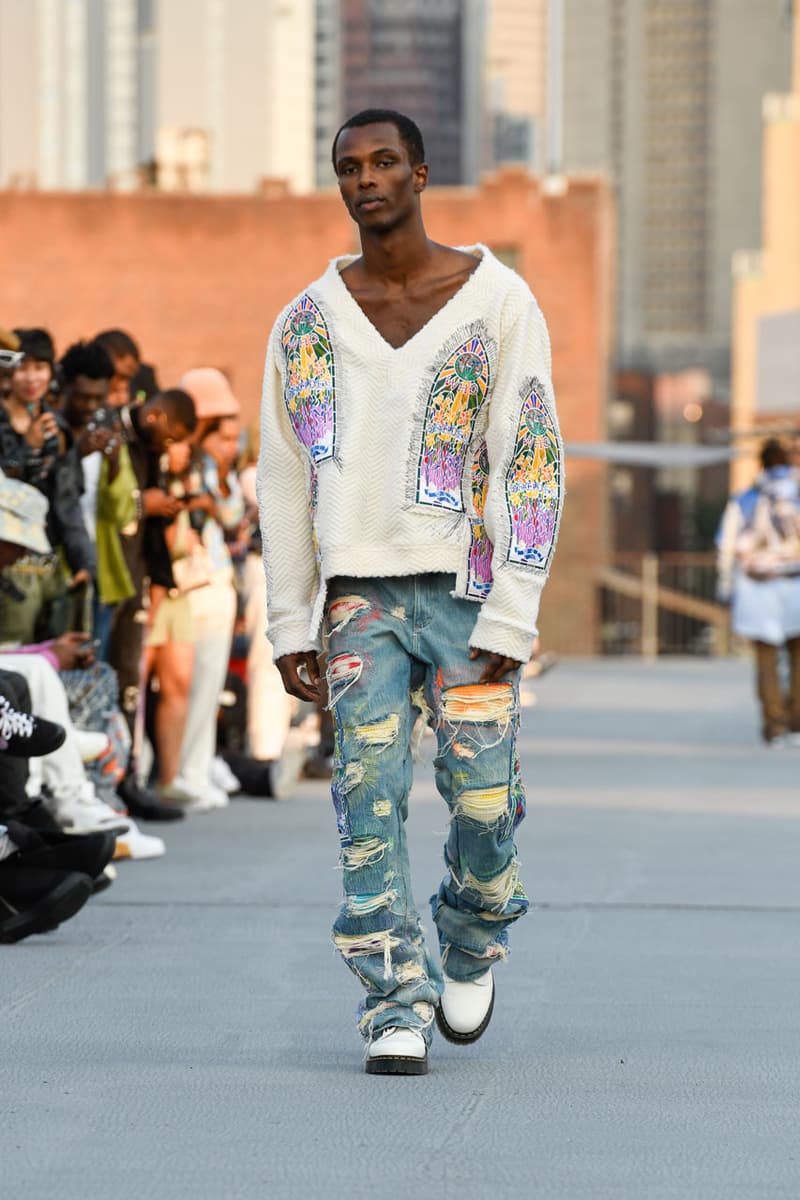 21 of 27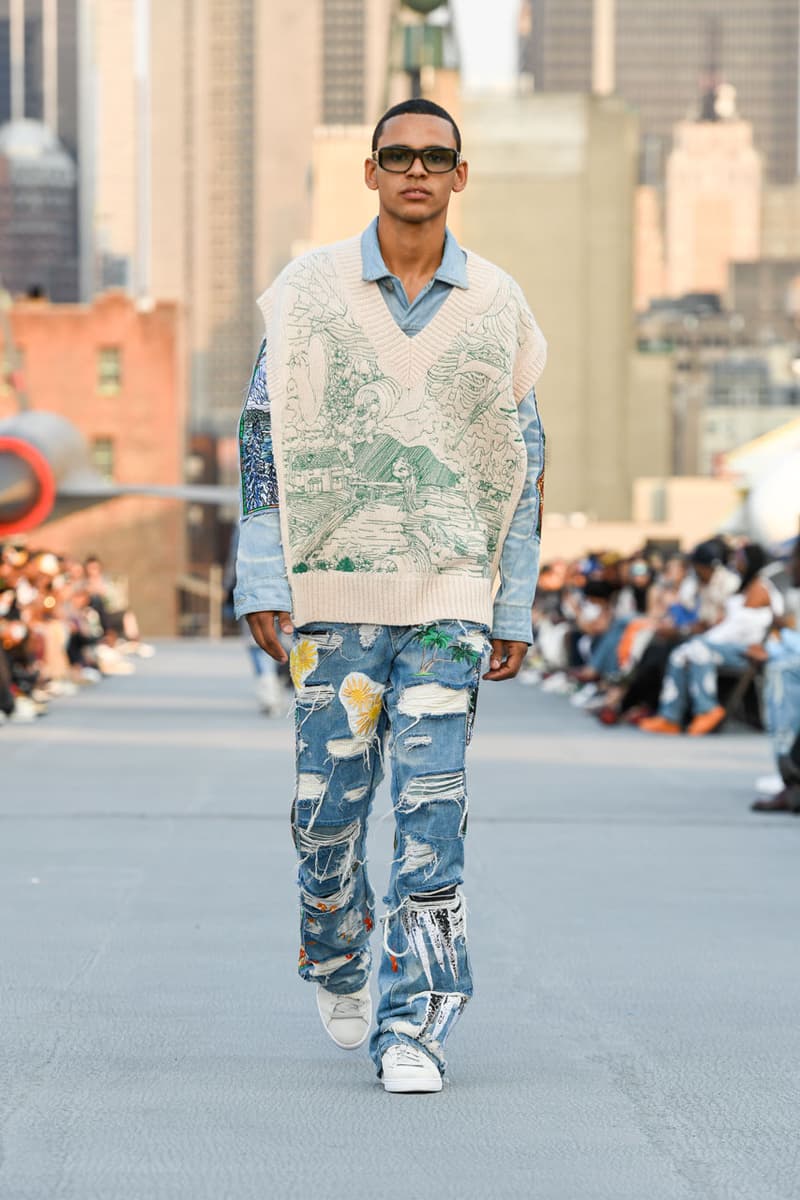 22 of 27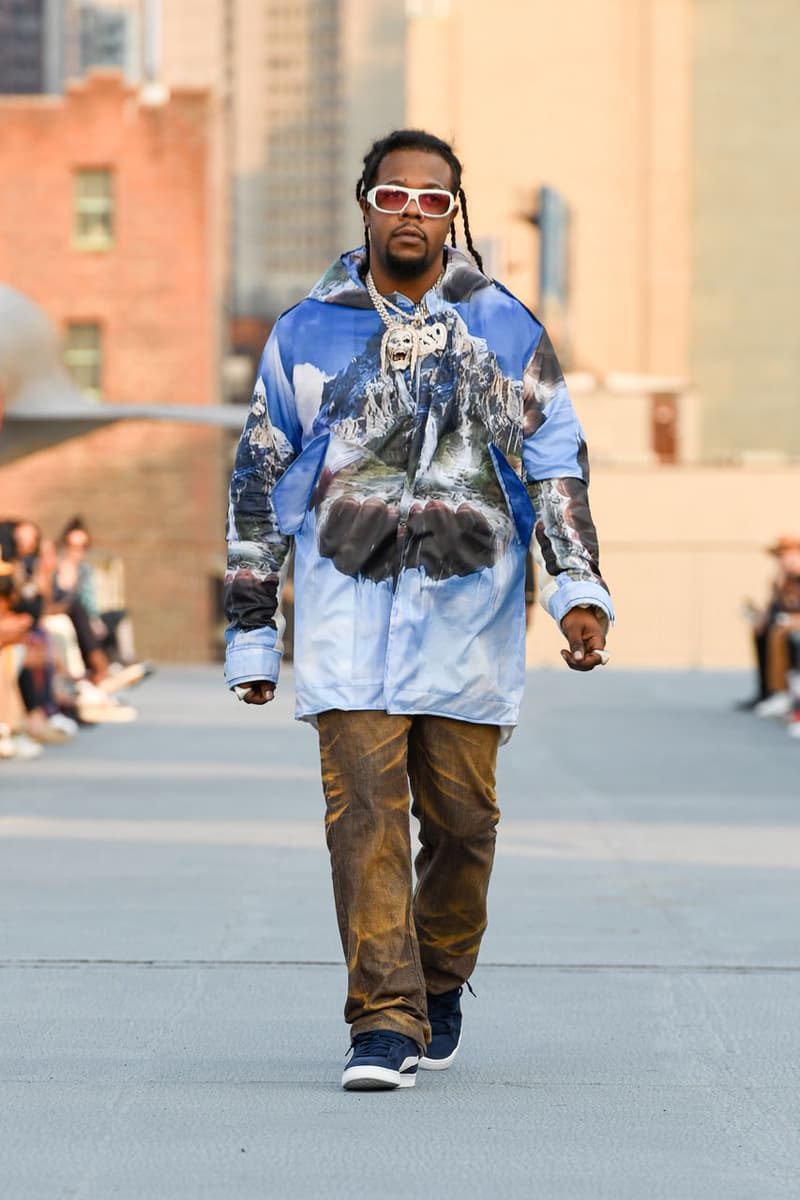 23 of 27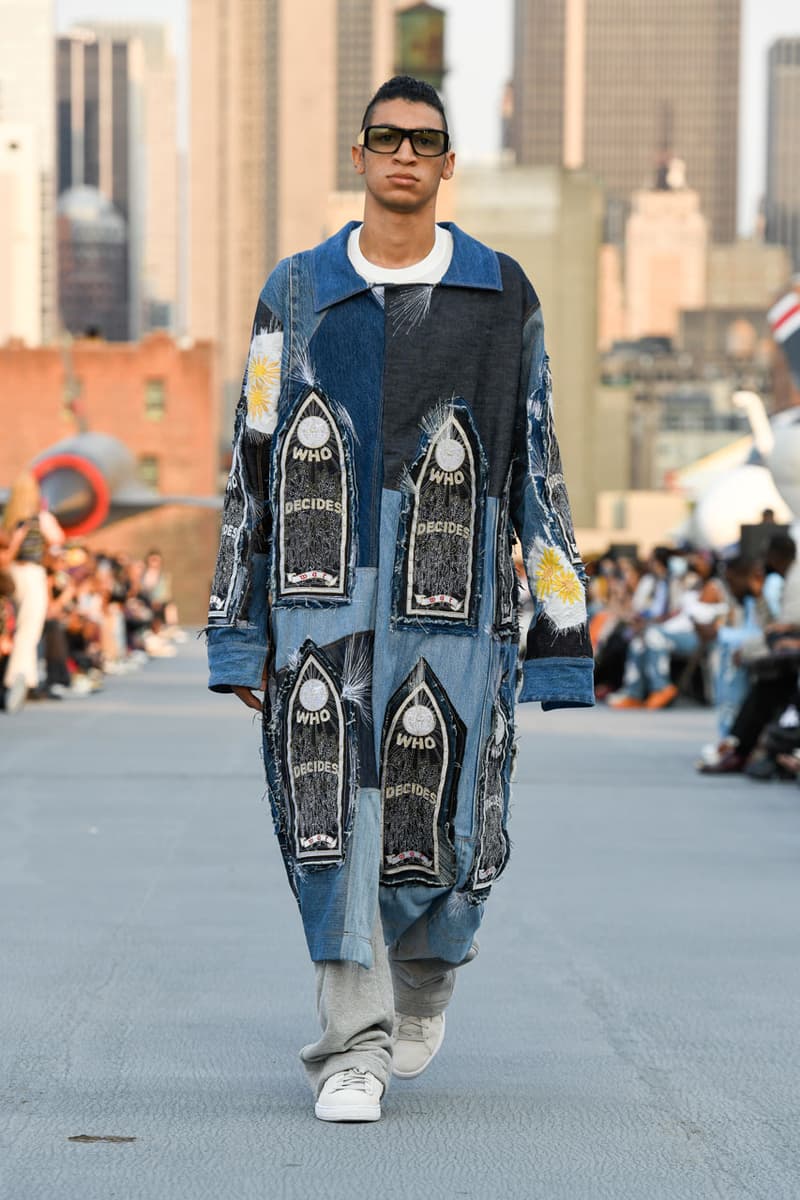 24 of 27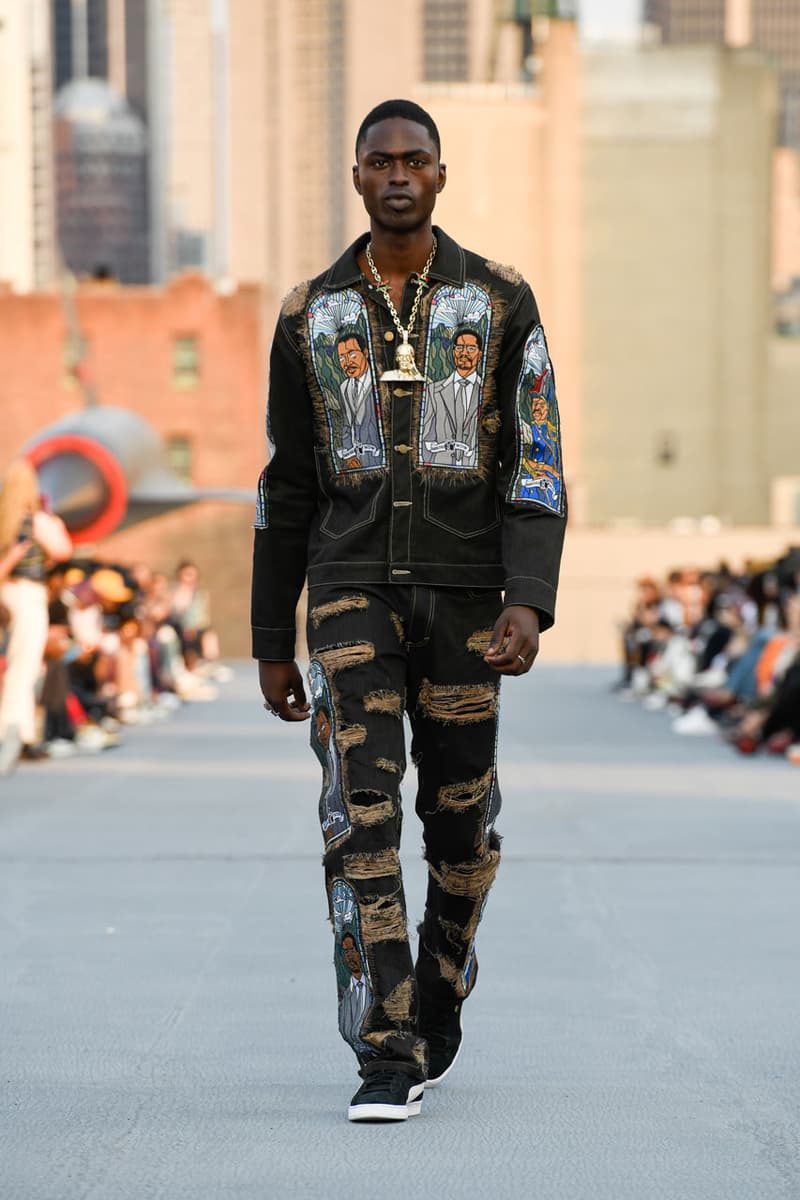 25 of 27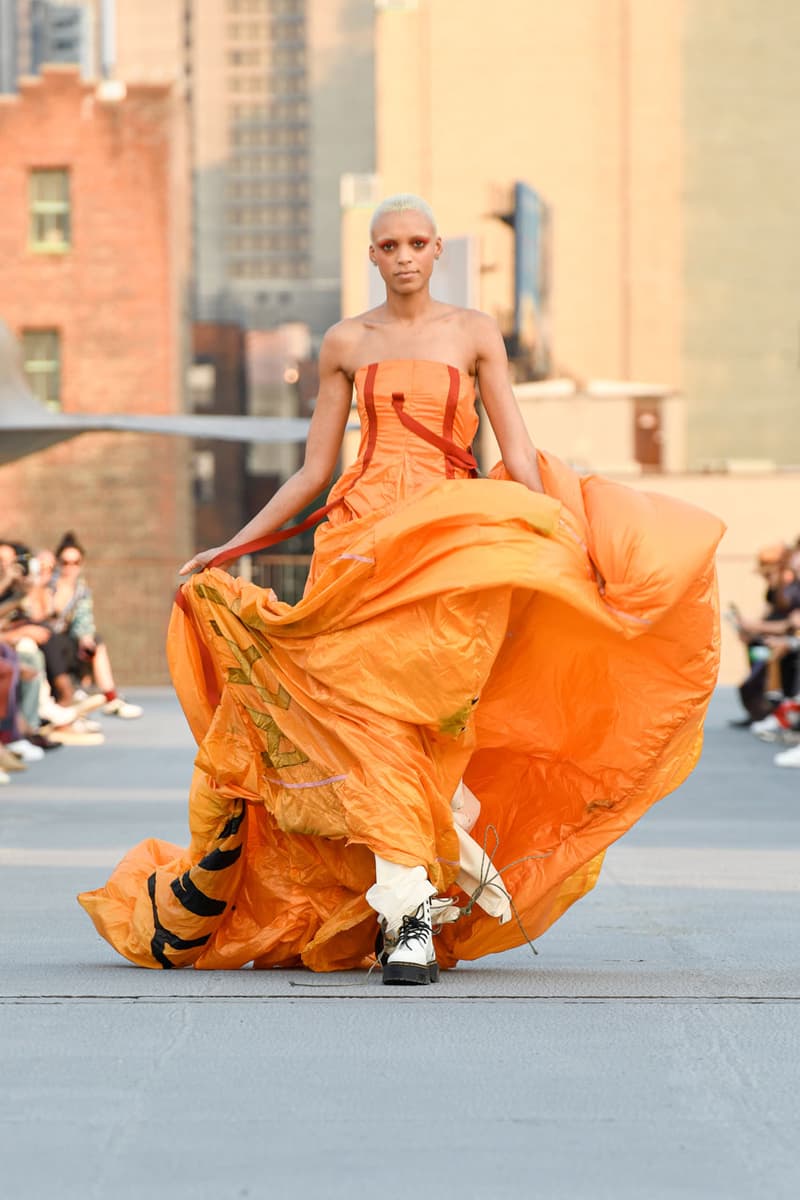 26 of 27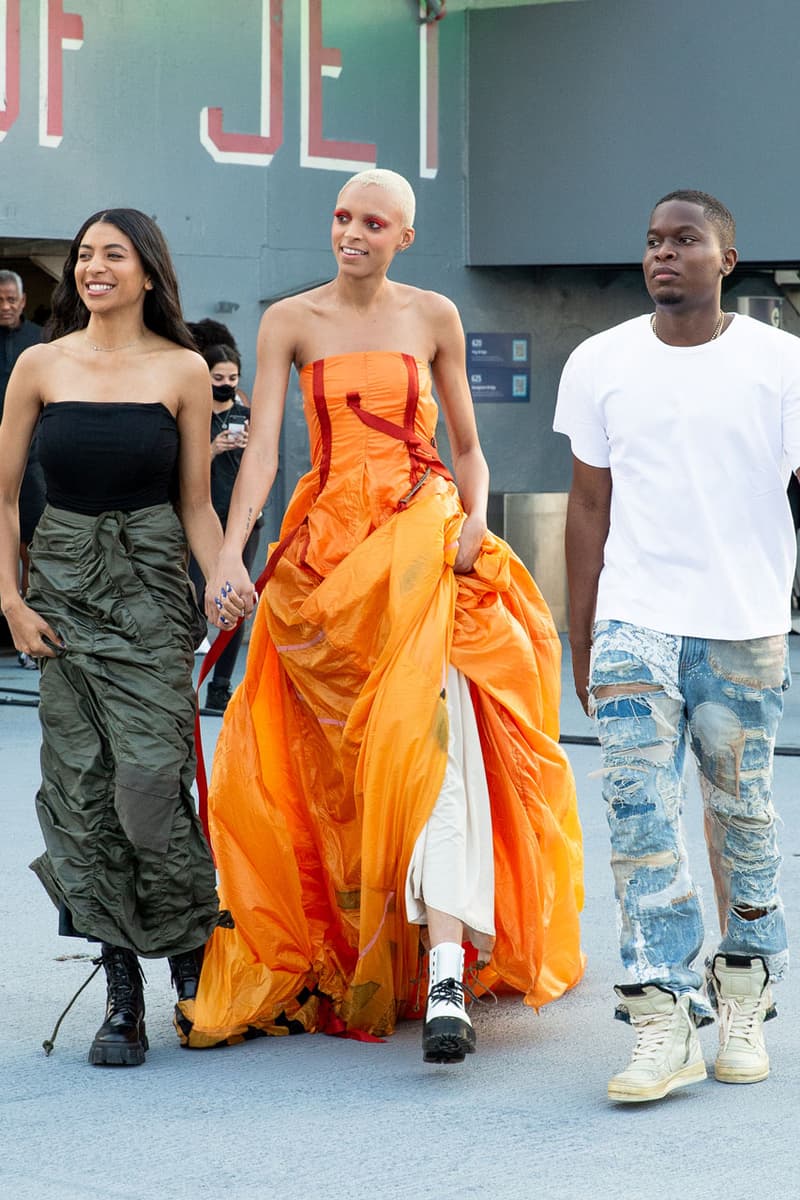 27 of 27
Hosted at the Intrepid Sea, Air & Space Museum, WHO DECIDES WAR's Spring/Summer 2022 runway show was a homecoming for leaders Everard Best a.k.a. Ev Bravado and Tela D'Amore. After showcasing the past two collections in Paris, the brand's return to New York City elicited a discussion on duality and American identity.
Titled "Vessel," the fourth collection was inspired not only by the duo's previous work but by the interactions with their audience. Ahead of the show, HYPEBEAST spoke with Best and D'Amore about the collection and how it came to be. "It's a combination of everything we've ever did and figuring out what we think is our best art," said Best. Still keeping the same intricately layered and rugged technique that encompassed previous collection garments, the brand is also moving to create staples and garments that are comfortable for everyone.
"A lot of what we were doing before was trying to find our voice. Really experimenting and putting things out," said D'Amore. "That's how we design. We love to hear the feedback and to put out what we enjoy. So that's really the inspiration, the people that we're creating for as well."
The new collection presented an updated take on the brand's aesthetic. The brand's signature deconstructed and layered denim featured a few new embellishments, such as bold colored stained glass style patches. These new patches were seen on a range of denim offerings including jackets, jeans and a pleated skirt. The almost church-style patches came to be one of the collection highlights as a dark denim jacket and matching jeans featured stained glass patches of Black activists such as Martin Luther King Jr., Malcolm X, Marcus Garvey and more.
Aside from denim, knitwear was also a strong point of the collection, which included deconstructed Americana sweater vests, art-inspired sweater vests in soft colors and more. Additionally, a few beige and white tops moved to showcase modern, yet minimal offerings with layered detailing. "The premise of this collection is duality. It's toeing the line of good and evil and self-will," said Best. "It's still thought-provoking pieces and messages, but not as investive as before."
Closing the show was a bold orange parachute-inspired gown that was only revealed after the cord was pulled. Taking over 12 hours to complete, the gown complimented the aircraft carrier runway, while also reinforcing the discussion of Americana.
Check out the gallery above for the full collection.
In related news, Theophilio's SS22 show was deeply rooted in Jamaican pride.