Valentino Promotes Global COVID-19 Vaccination With "VACCINATED" Hoodies
In partnership with UNICEF's COVAX Program.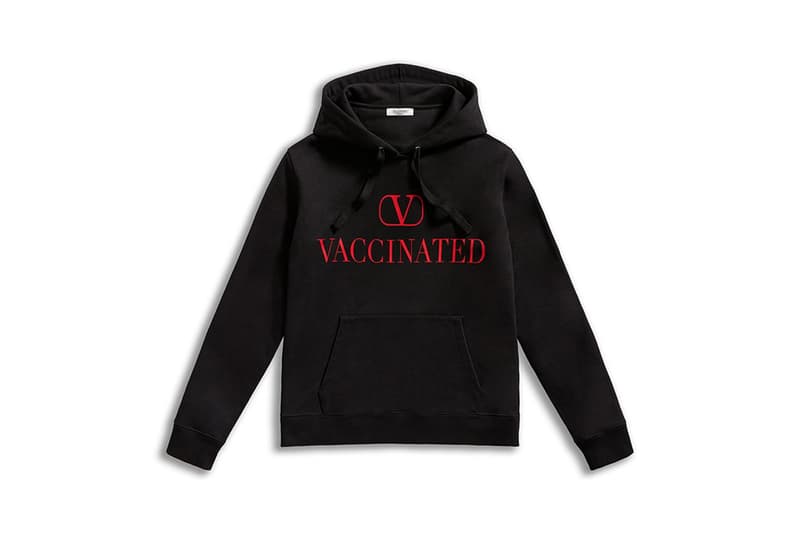 1 of 2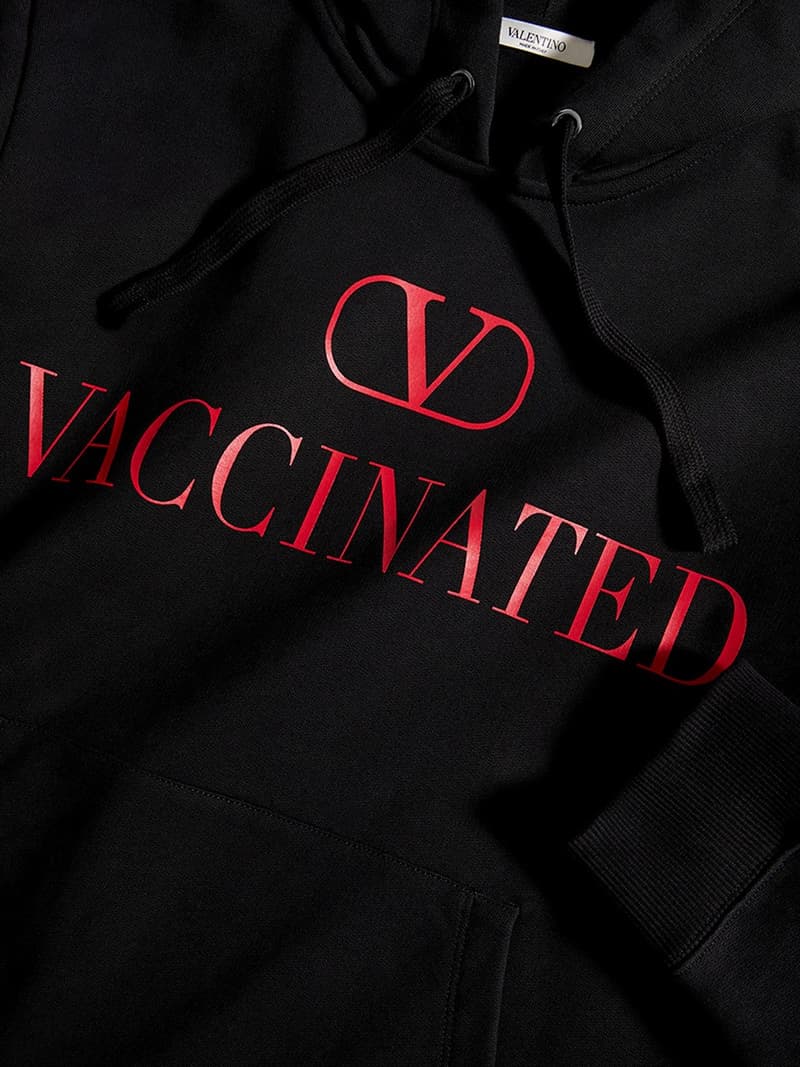 2 of 2
Valentino and UNICEF's global COVAX program have teamed up to deliver a hoodie that promotes global vaccination against COVID-19.
The limited edition piece arrives as a black stringed hoodie with the VLogo signature and the word "VACCINATED" in a contrasting hue of red. Valentino's creative director, Pierpaolo Piccioli, shared his excitement for the collaboration in a statement:
"Getting vaccinated has become the most effective way to fight this global pandemic, as well as a symbol of respect for others and social responsibility. One cannot hide behind the concept of freedom by deciding not to get vaccinated. Freedom must always be protected, and we must all fight for freedom but respecting others: the freedom to be ourselves, the freedom of thought, the freedom of love, the freedom to express and fight for our own ideas. Unfortunately, not all countries have equal access to COVID-19 vaccines. With this collaboration, Valentino supports UNICEF in the delivery efforts of life-saving Covid_19 vaccines."
Valentino CEO Jacopo Venturini added, "Valentino together with UNICEF global COVAX Program is working to guarantee equal access to the vaccine by accelerating its reach in countries where it is not widely accessible."
Profits from the sales will be sent to the global COVAX program, "which aims to accelerate development, production, and equitable access to COVID-19 tests, treatments, and vaccines." UNICEF's Director of Private Fundraising and Partnerships Carla Haddad Mardini said in a statement, "ensuring global equitable access to COVID-19 vaccines, particularly for frontline healthworkers and those most-at-risk, is the best chance we have to save lives, ensure economies can restart, and provide families with access to the health, education and protection services they need, that is why we are asking everyone, everywhere to join the race to end the pandemic."
The original Cloney "VACCINATED" hoodie was famously promoted by Lady Gaga on Instagram after she received it as a gift from Piccioli, who purchased five of the pieces and gifted them to friends. Valentino's design will be available via Valentino's webstore starting September 23.
Elsewhere in fashion, take a look at Jaden Smith's MSFTSrep FW21 collection.