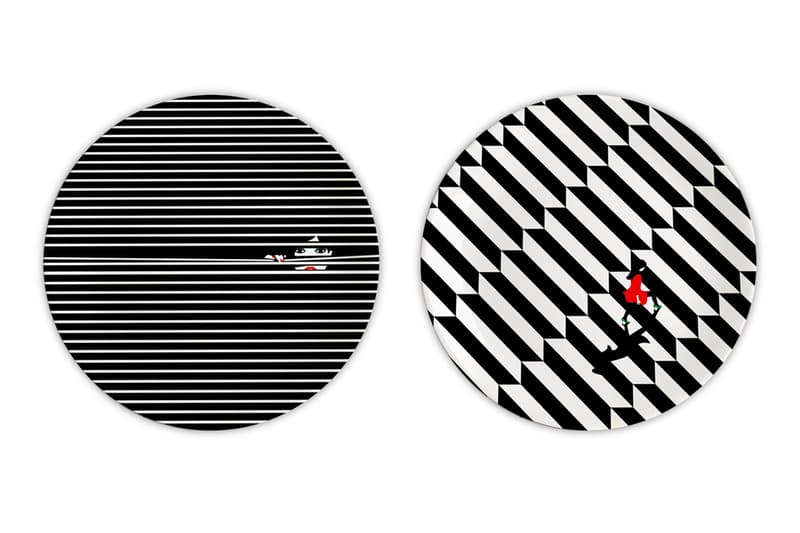 The Plated Project Uses Miniature Ceramic Artworks to Tackle World Hunger
"Buy a plate, fill a plate."
---
According to the UN, "957 million people across 93 countries" do not have enough to eat. This number is especially staggering when magnified on the nation of India, where one in four children grow up malnourished. Chitresh Sinha is the head of collective, chlorophyll innovation lab and was searching for a way to aid in this fight. As a lover of art, he was struck by the idea of utilizing the creative industry in an initiative called The Plated Project.
Founded in 2019, The Plated Project has enlisted hundreds of creatives across the industry to make work that corresponds to a specific theme. Past artists include Sasitha Ramanathan and Insane51, to acclaimed French illustrator, Malika Favre. Each plate sold will equal seven meals donated and since its founding, The Plated Project has fulfilled over 500,000 meals. The way it works is that 50 percent of net profits from each plate — which generally start around $30 USD — is donated to various organizations combatting world hunger.
The Mumbai-based initiative was recently showcased at Art Basel Hong Kong and is looking to expand its humanitarian efforts into campaigns combatting deafness.
Also in the news, the New Museum will debut a $400,000 USD art prize honoring the work of women artists.