Rico Nasty Shares Five Songs From Her Archives in Surprise SoundCloud Release
Returning to the platform of her earlier rap career.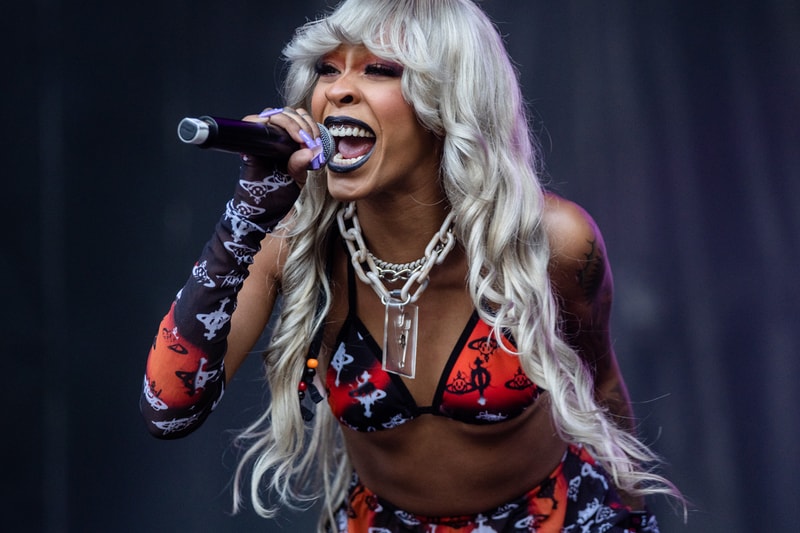 Rico Nasty has graced her OG fan base with a surprise cache of new music on SoundCloud, the platform in which she was discovered in 2015 by the first members of her now cult following.
Entitled Ricos Archives, the five-song collection of work from Nasty's early career are perhaps some of the first products of the rapper's experimentation with converging genres of rap, punk, metal and hip-hop, rendering the unique sound that she's known for today.
"Switch Places" serves as the leading track, performed in Nasty's signature scream-rap style and featuring the faint sound of a whistle that's evocative of a high school gym class, followed by the energetic pop tracks "How Ya Feel" and "Cotton Candy." Meanwhile, in "Grow Up," Nasty slows down and reflects on the anxieties associated with getting older. The last single, "Show Me Your Love," boasts a credit from Lil Nas X's collaborator Take A Daytrip per the inclusion of the duo's producer tag, according to Stereogum.
Nasty shared the news of the release via an Instagram post captioned "Secrets on SoundCloud," leaving fans to discover the trove of music for themselves.
Just the other day, the rapper appeared in NPR's Tiny Desk (Home) Concert, performing her June release "Magic" and other songs alongside an all-woman band. Last month, she also dropped "Buss" in the apparent rollout of her forthcoming Rx mixtape, which was originally anticipated to drop this summer and still doesn't have an official release date just yet.
In other music news, Mike Dean reflected on working with Kanye West for DONDA.