Here's Why Richard Branson's Flight to Space Was Almost a Disaster
Moments before take-off, there was a caution sign warning of potential imminent danger.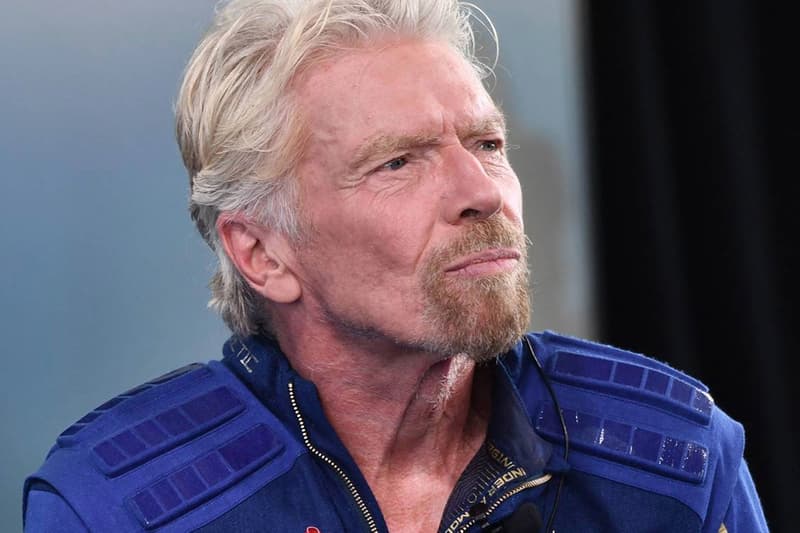 It comes as no surprise that riding rockets to space can be a dangerous endeavor. Billionaires like Jeff Bezos, Elon Musk and Richard Branson have recently decided that space would be their next conquest, igniting the billionaire space race.
Richard Branson's Virgin Galactic space vehicle is supposedly more unique than his competitors SpaceX and Blue Origin. While they use traditional, vertical launch rockets, Virgin Galactic uses a piloted, winged rocket ship. While Branson became the first billionaire to fly to space, he did not chase this feat without challenges and life-threatening dangers. Branson along with four other passengers flew to space on Virgin Galactic's SpaceShipTwo space plane VSS Unity.
One minute into the flight, the VSS Unity flashed a warning light that indicated that the spacecraft's trajectory was veering off course. The New Yorker reported, "The light was a warning to the pilots that their flight path was too shallow and the nose of the ship was insufficiently vertical. If they didn't fix it, they risked a perilous emergency landing in the desert on their descent."
Not shortly after, another red warning light appeared, which is considered one of the worst possible alerts to receive when aboard the aircraft. The VSS Unity supposedly "deviated from its Air Traffic Control clearance" for over one minute and that there is currently an ongoing investigation regarding the matter. Since the initial announcement of the flight to space, others including a well-respected Virgin Galactic pilot voiced their concerns over the company's safety practices. It is unclear whether or not the company has reinforced new measures that will make space travel safer for tourists looking to explore the outer dimension.
In case you missed it, NASA has planned to test out air taxis in first round of flights.