Peppa Pig Takes a Jab at Kanye West for Scoring Higher Than 'DONDA' In Pitchfork Album Review
The tweet has since been deleted.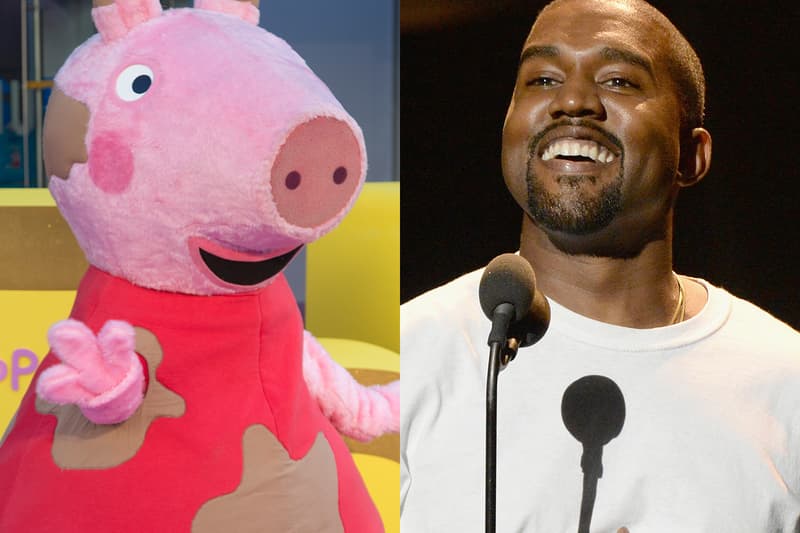 In a strange plot twist, Drake and Soulja Boy aren't the only ones beefing with Kanye West with the release of DONDA.
Peppa Pig of all characters has just joined the conversation by taking a jab at Ye via Twitter with "Peppa didn't need to host listening parties in Mercedes-Benz Stadium to get that .5." What this now-deleted tweet is referring to is the recent buzz that Pitchfork scored Peppa Pig's sophomore album "Peppa's Adventures: The Album" 6.5 while they gave DONDA a 6.0 — a whole 0.5 points higher than Kanye West's album.
For those that didn't know, Peppa Pig's music has been part of an ongoing music meme that originated in 2019 when the British cartoon character's streaming page began to be associated with genres and artists completely outside of the realm of children's music. This was due to streamers purposely skewing Peppa Pig's streams to upset Iggy Azalea's numbers for her album which was released on the same day as Peppa's.
— IsItBetterThanPeppaPig (@PeppaPig6point5) August 31, 2021
RIP TO THIS TWEET BY @peppapig pic.twitter.com/2Vxi9tnZ2z

— DONDA Dropped (@didjesusdrop) September 1, 2021
Fans have noticed that Peppa Pig has an interesting selection of "related artists" on her Spotify page. ? pic.twitter.com/9X5naTICBg

— Pop Crave (@PopCrave) July 24, 2019
In other music news, Kanye West's DONDA could earn the biggest Billboard 200 debut of 2021 so far.