Oscar De La Hoya Calls Out Floyd Mayweather With $100 Million USD Rematch
After pulling out of his fight against Vitor Belfort due to COVID-19.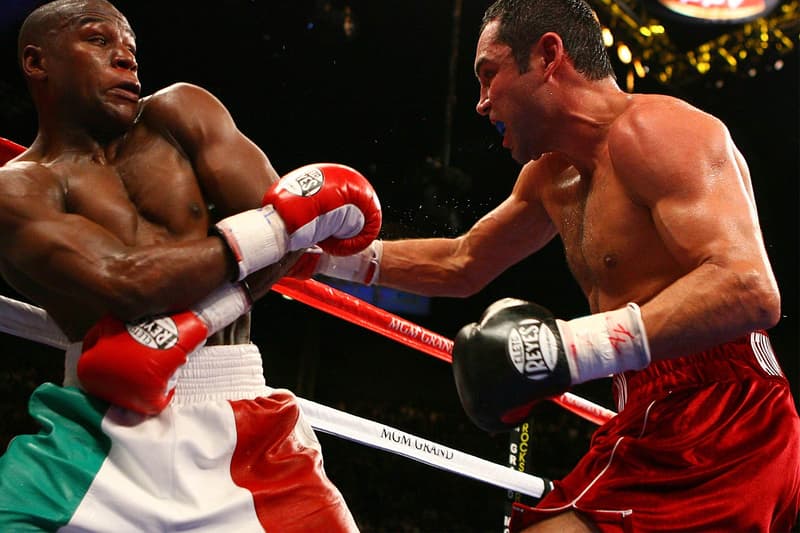 Oscar De La Hoya is fully recovered from his bout with COVID-19 and already has his next opponent picked out.
While he was originally set to box with former UFC Light Heavyweight Champion Vitor Belfort on September 11, the illness left him with no choice but to withdraw. Speaking to TMZ, De La Hoya revealed that he thought he would have ended the Belfort fight in 30 seconds and then proceeded to call out Floyd Mayweather for a $100 million USD fight.
Having last fought in 2007, the 44-year-old Floyd Mayweather has been much more active and is four years younger than De La Hoya, but based on De La Hoya's confidence, it seems like he is prepared to stake $100 million USD.
In other sports news, The Mountain shows off shredded body transformation ahead of boxing match.