Rajon Rondo Rejoins Los Angeles Lakers on 1-Year Deal
Joining a star-studded roster of veterans.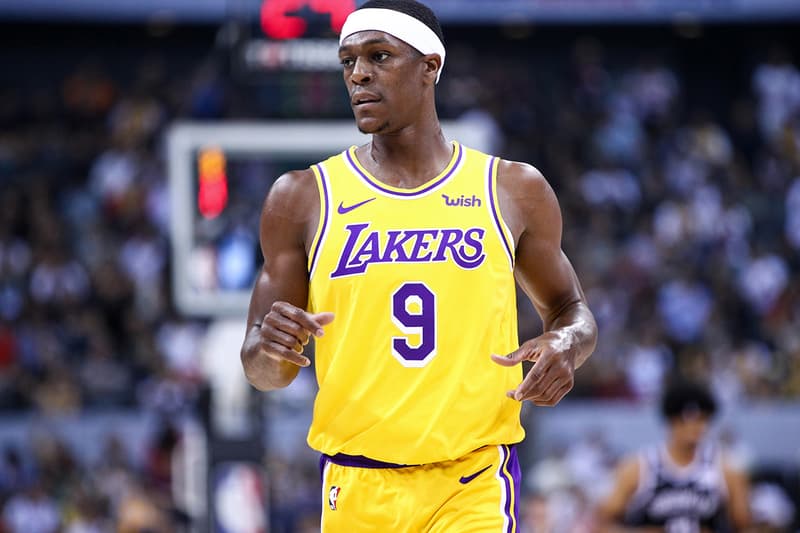 According to ESPN's NBA insider Adrian Wojnarowski, Rajon Rondo has signed with the Los Angeles Lakers on a one-year $2.6M USD contract.
Rondo was traded from the LA Clippers to the Memphis Grizzlies earlier in August as part of a multi-player deal in exchange for Eric Bledsoe. Rondo has now agreed to a contract buyout with the Grizzles and will continue to make his full $7.5M USD salary between the buyout and the new Lakers deal.
The 16-year old league veteran was on the Lakers roster for two seasons between 2018 and 2020 and played an important role in the 2020 Championship victory. Rondo is now the fifth former Laker to rejoin the team alongside Trevor Ariza, Dwight Howard, Kent Bazemore and Wayne Ellington, joining an experienced roster of veterans led by Lebron James, Russell Westbrook, Dwight Howard, Carmelo Anthony, and Marc Gasol who are all aged 35 and above.
"I'm looking forward to it, looking forward to the naysayers saying our age being a problem, but you don't have longevity in this league without discipline," Rondo told reporters in an interview. "We have guys that have the mileage, but there's a reason they're still playing in this league at this level for so many years. So I'm not worried about anything or the spectators saying age makes a difference. I think the mind is going to be a big key in why we win this year."
Rajon Rondo plans to sign a one-year, $2.6M deal with the Lakers upon clearing waivers today, sources tell ESPN. He agreed to a contract buyout with Memphis on Saturday. Rondo will still make his full $7.5M salary this season between buyout and new deal. https://t.co/ehFzHb6pVC

— Adrian Wojnarowski (@wojespn) August 30, 2021
In case you missed it, NBA 2K22 revealed its top 10 rated players.