James Gunn Shares First Look Poster for HBO Max Series 'Peacemaker'
The John Cena-led show will join the DC FanDome 2021 panel lineup.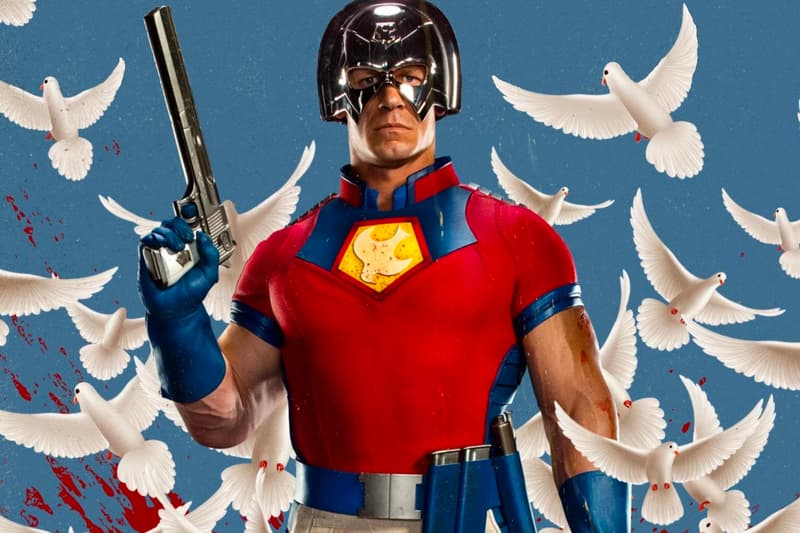 James Gunn has shared a first look poster for his upcoming HBO Max series, Peacemaker.
The Suicide Squad director's latest post shows the back of the character's car, which features a sticker for DC FanDome 2021 — where the series will be part of the panel lineup — and a Washington state vanity plate that reads out "PSS MKR." Peacemaker, portrayed by John Cena, can be spotted in the drivers seat, his left arm hanging out of the window and making the peace sign.
Although the show won't premiere until 2022, Gunn revealed to Variety that the story will focus on "where Peacemaker came from," adding, "So we get to see Peacemaker with his father, who's played by Robert Patrick, where he came from, what he's done, what that means to him, and where he's going after all of this. Because he's not an evil person, he's just a bad guy. He seems sort of irredeemable in the film. But I think that there's more to him. We didn't get a chance to know him [in The Suicide Squad] in the way we get to know some of the other characters. And so that's what the whole show is about. I needed eight episodes to do it, at least."
Take a look at the first look poster below.
View this post on Instagram
Elsewhere in entertainment, Chris Evans and Scarlett Johansson are reuniting for a new Apple Studios project entitled Ghosted.