Cars from 'Mad Max: Fury Road' Are Now Available for Auction
Starting bid for each listed car begins at $1 USD.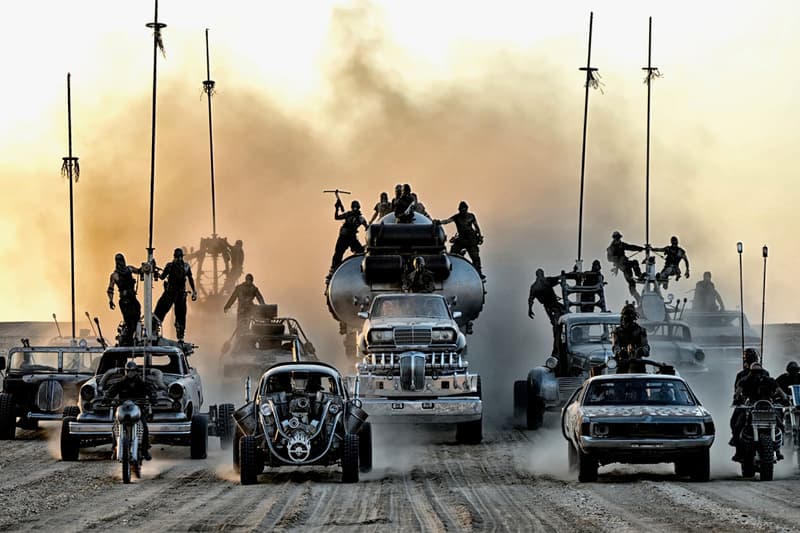 Film and car buffs will now be able to get their hand on one of the monster vehicles used in Mad Max: Fury Road. This month Lloyds Auctioneers is heading up the sale to give film enthusiasts with deep pockets a chance to purchase an iconic film prop.
Charlize Theron's character, Imperator Furiosa's heavy-duty War Rig as well as the Doof Wagon which saw the flaming guitar-rocking Doof Warrior strapped to its side, are both up for auction. The film featured a total of 13 cars from the 2015 Mad Max production. In addition to the two aforementioned vehicles the Gigahorse, Nux Car, Razor Cola, Pole Car, Sabre Tooth, Fire Car, Caltrop: El Dorado and Buggy: Ratrod Chev are all up for grabs. Also listed is the Convoy Car Elvis and Flamer and the Buick: Heavy ARtillery with Hummer Weapon Mount.
It appears that all the vehicles will feature all the details seen in the film. The outrageous automotives each have a starting bid of $1 USD each, however, it is expected to go up for thousands or even millions. The auction is set to take place starting on September 26 and will be livestreamed nationwide. Check out Lloyds for more information on the auction.
In case you missed it, Johnny Knoxville reportedly racked up $8.66 million USD Jackass injury tab through the years.