Greg Yuna Fashions J Balvin a Chain That Features His Favorite Childhood Characters
The iced-out piece was made to commemorate the Latino artist's first born and features pendants of Spongebob, Batman, Pikachu and more.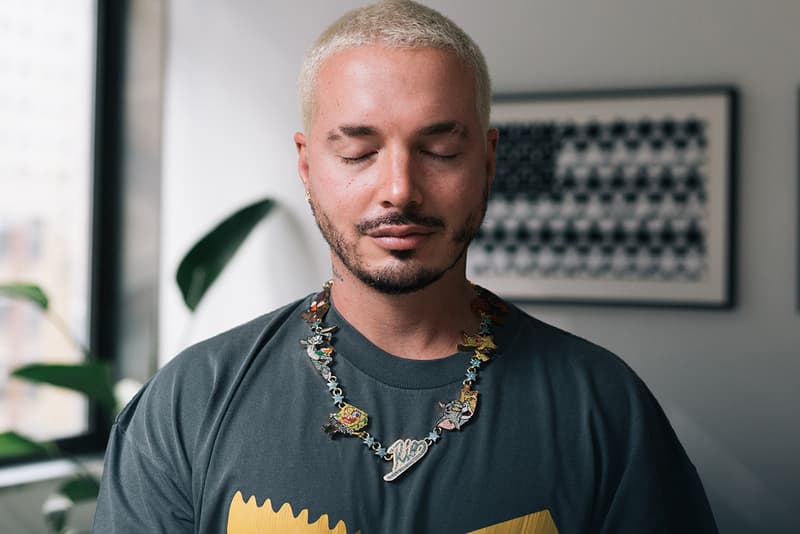 1 of 18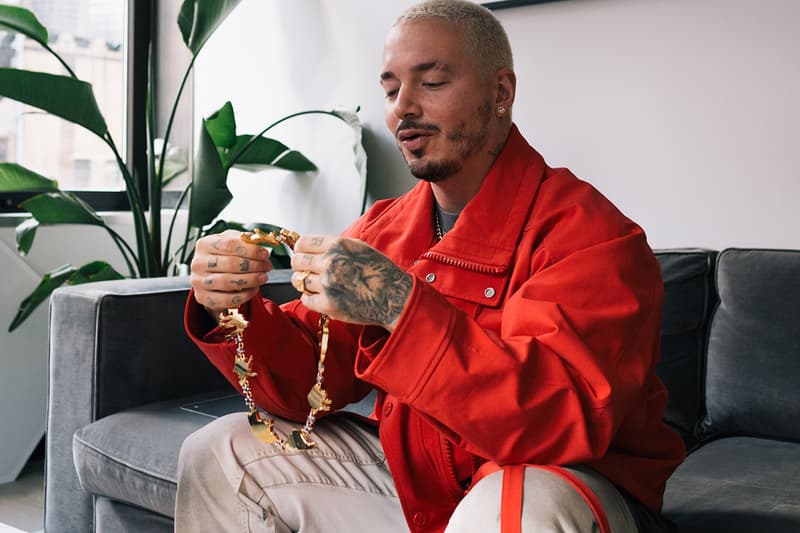 2 of 18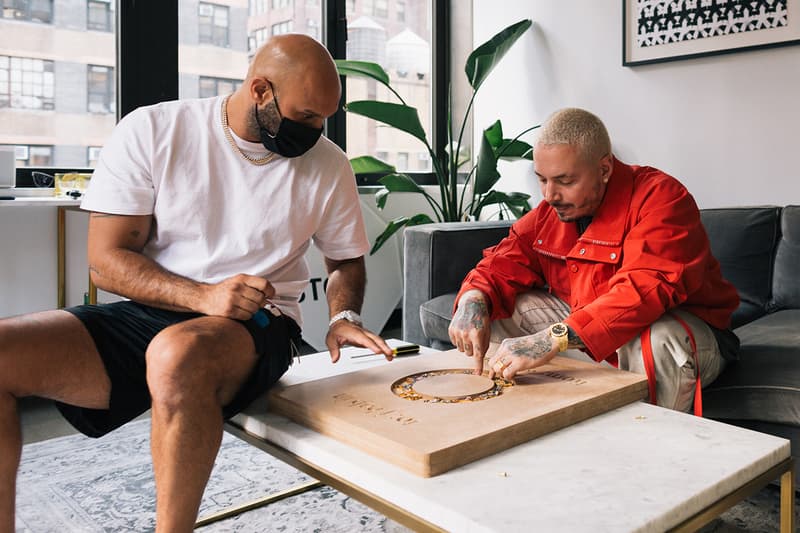 3 of 18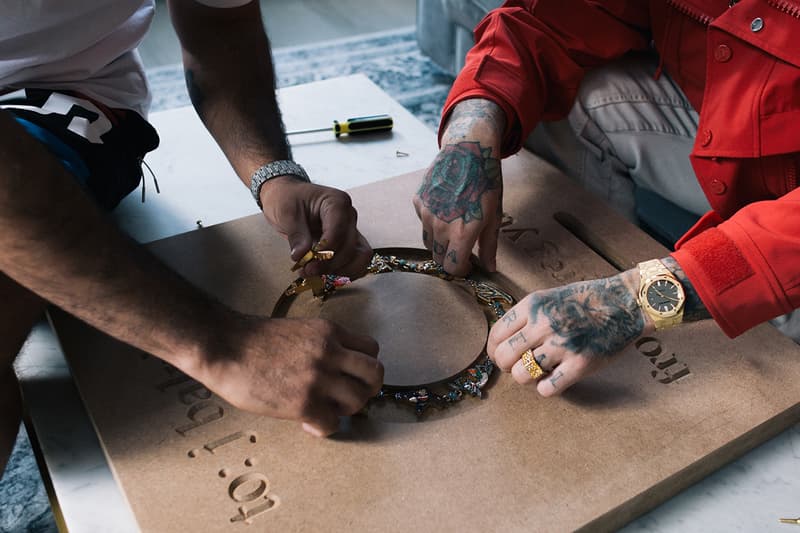 4 of 18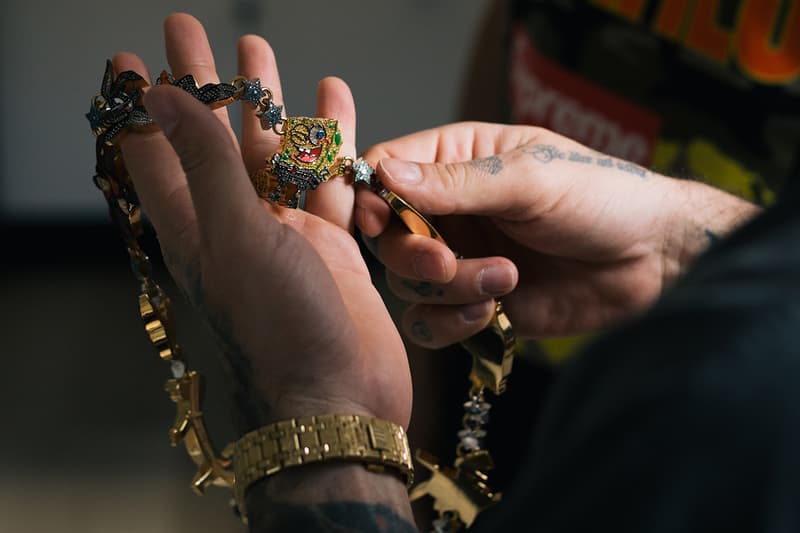 5 of 18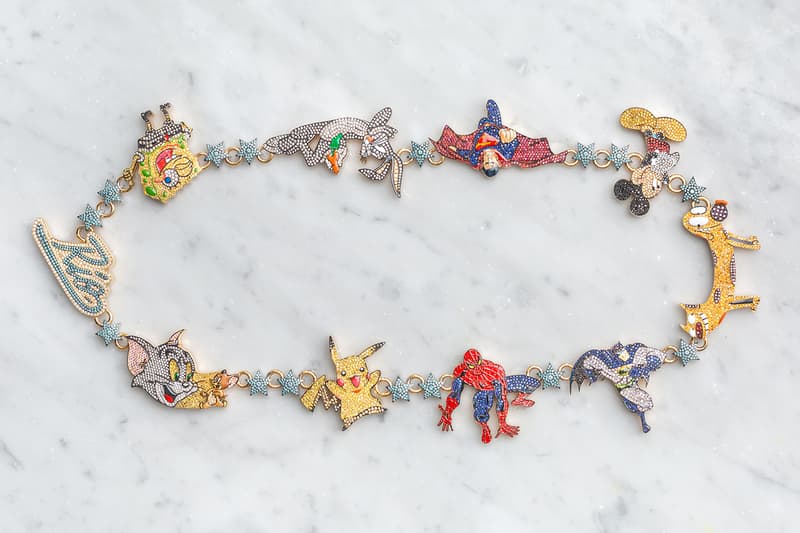 6 of 18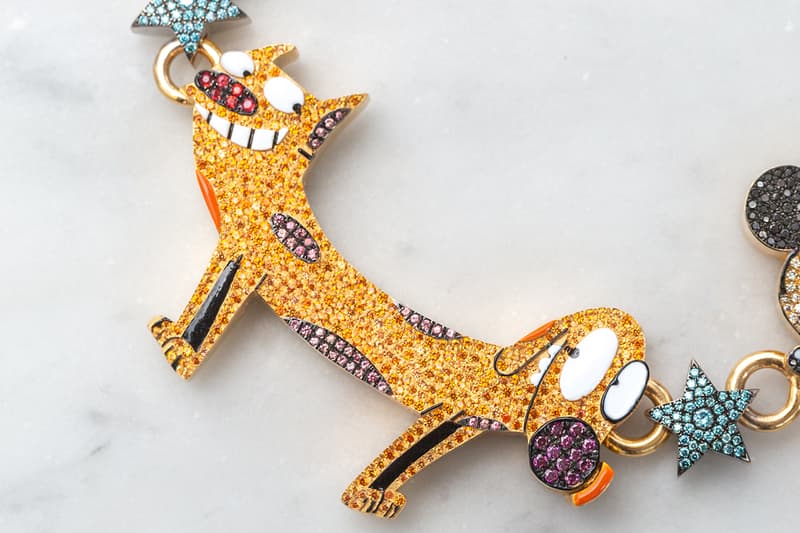 7 of 18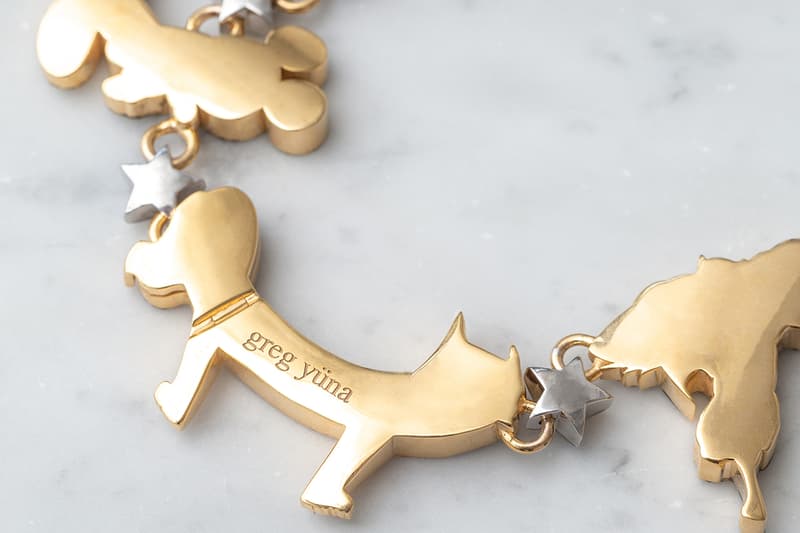 8 of 18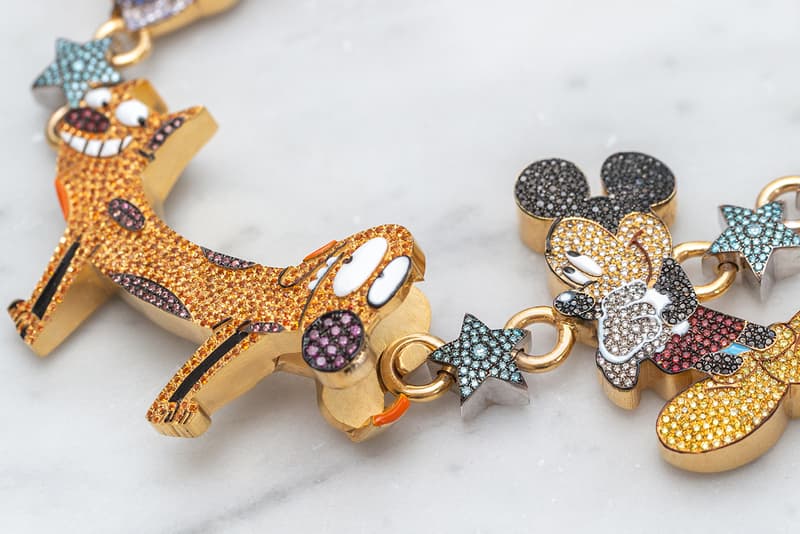 9 of 18
10 of 18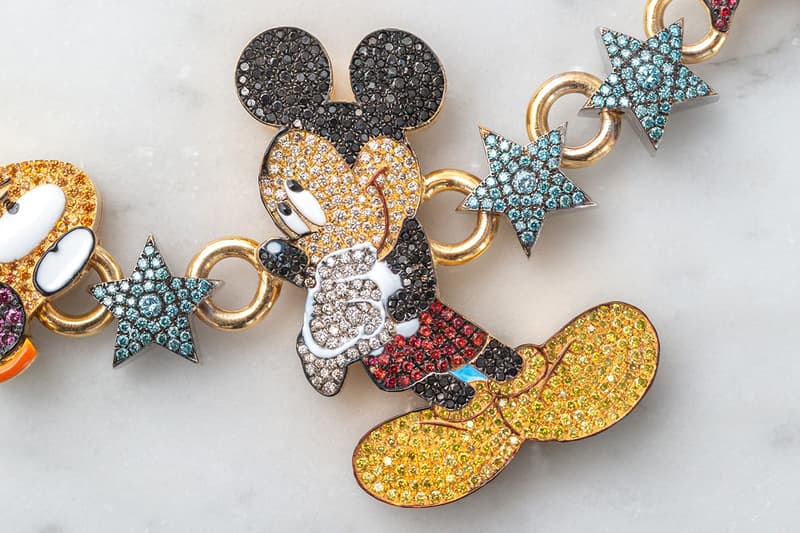 11 of 18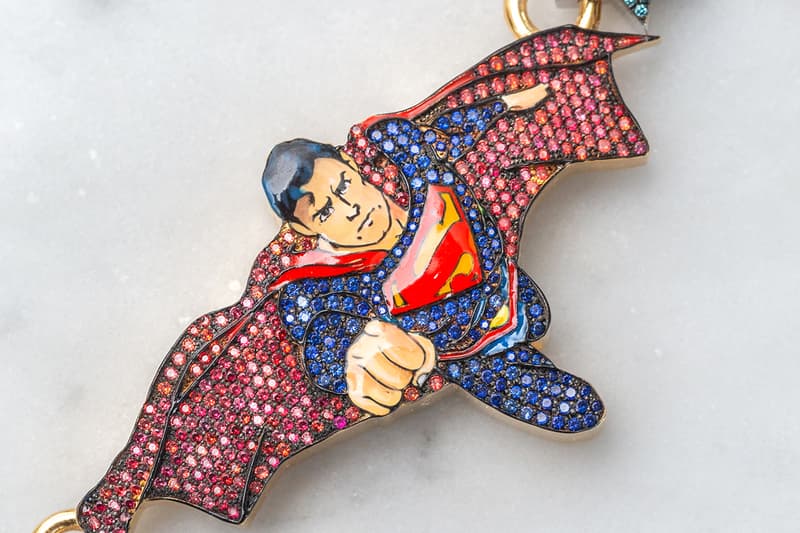 12 of 18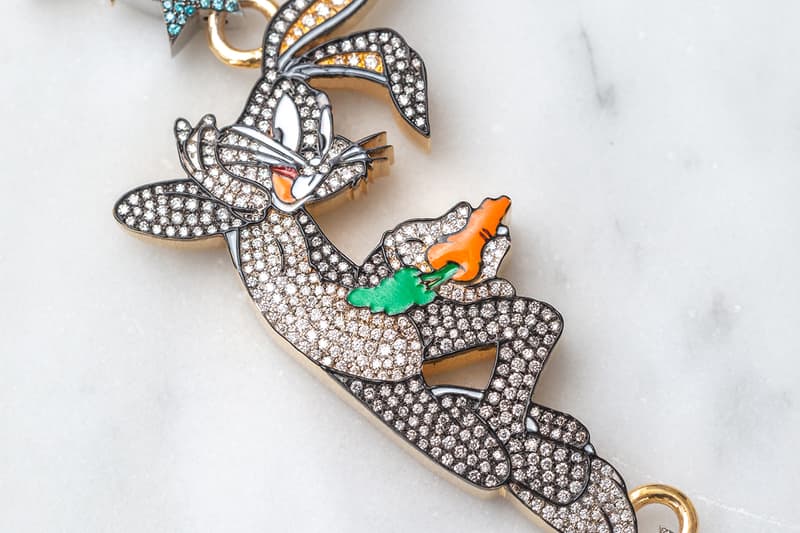 13 of 18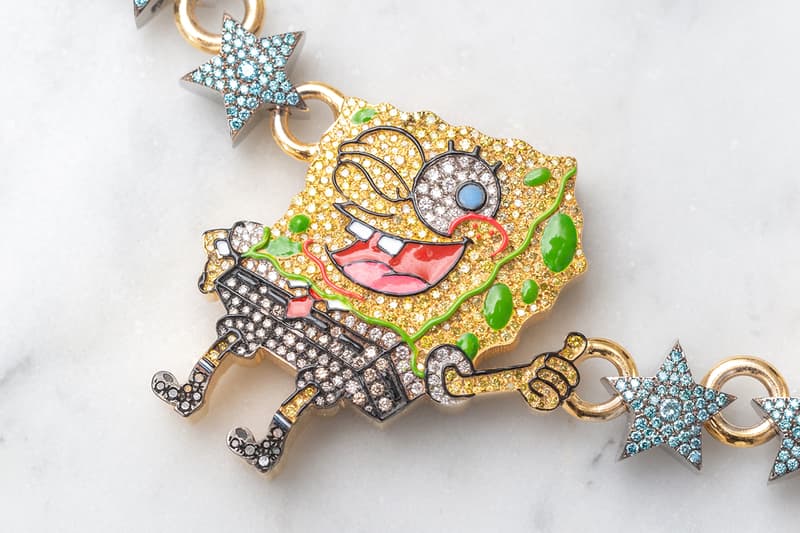 14 of 18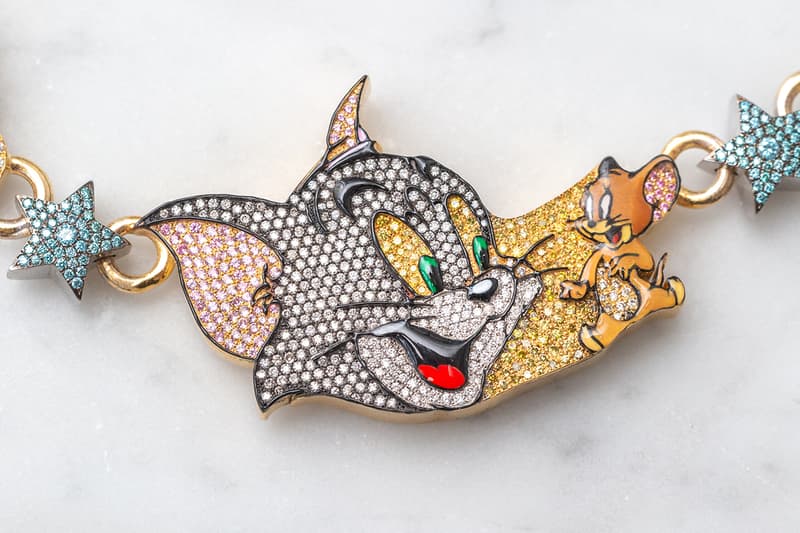 15 of 18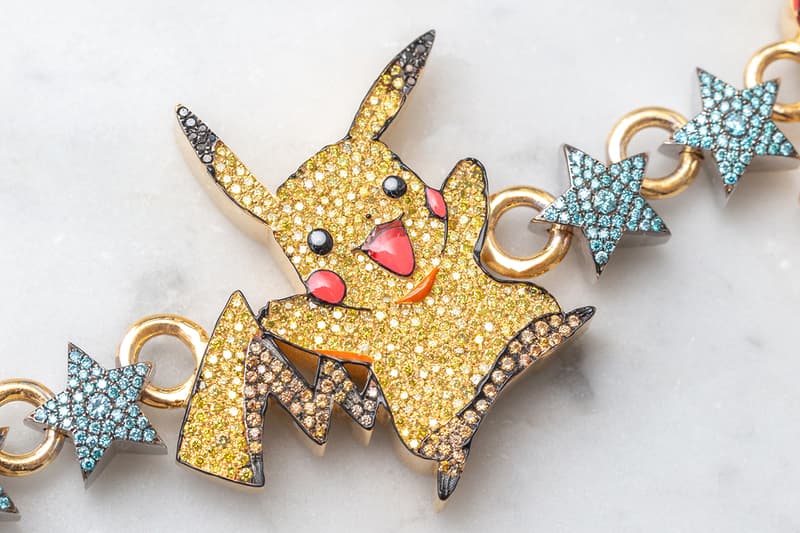 16 of 18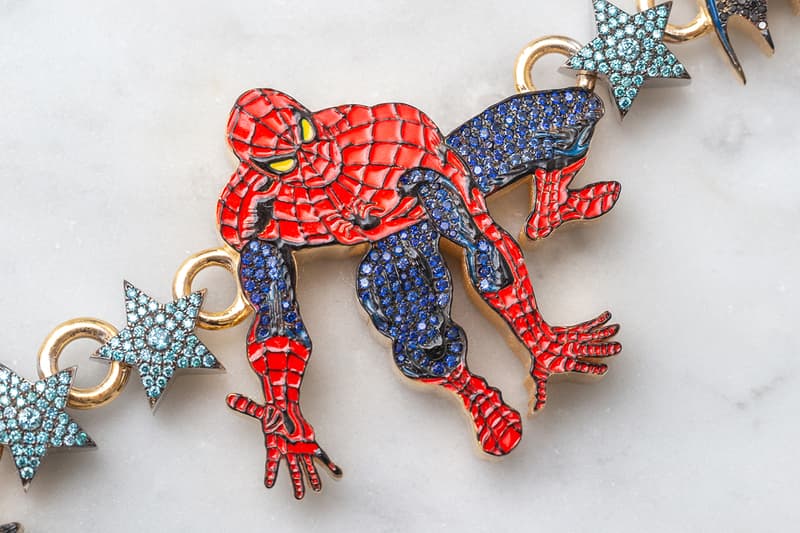 17 of 18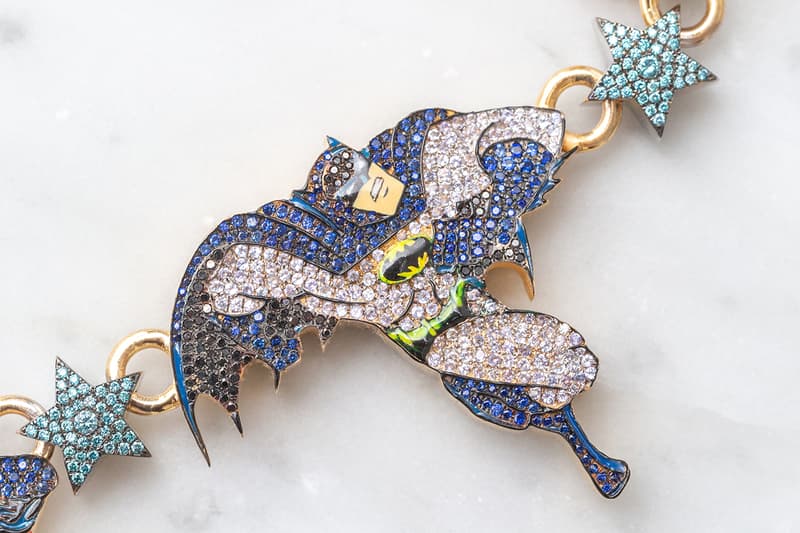 18 of 18
To celebrate the arrival of his first born son, J Balvin tapped NYC's very own Greg Yuna to fashion him a $275K USD chain that salutes all of his favorite anime characters. The hand-crafted piece was built over a three month time period and features beloved icons from Nickelodeon, DC Comics, Marvel, Cartoon Network, Disney and Pokémon.
After going back and forth on a few iterations with his creative ally Rachel Goatley, the blinged-out necklace was sent into final production. There are a total of 10 pendants here, all of which are devised with hand-painted enamel details. "Rio" — the moniker of Balvin's son — acts as the centerpiece of the chain and is molded in cursive font. Surrounding his namesake comes a bevy of anime icons including that of Spongebob, Mickey Mouse, Batman, CatDog, Superman, Spider-Man, Pikachu, Tom from Tom and Jerry and Bugs Bunny. Morevoer, the playful accessory weights out to 687 grams of gold and carries approximately 28 carats of white diamonds and sapphires and fetaures over 5,000 individual stones. Its custom frame was fashioned alongside artist Manila Mixtape.
"Working with J has been a long time coming but we finally got to come together and make something incredible. This is a timeless piece", says Yuna when reflecting on the 1 of 1 piece. Peep a closer look in the gallery here above.
In case you missed it, Greg Yuna also made a chain with artworks From KAWS, Basquiat, Warhol and More Appear for Steelo Brim.