Elon Musk and Grimes Have Allegedly "Semi-Separated"
Twitter is deciding who gets custody of X Æ A-Xii.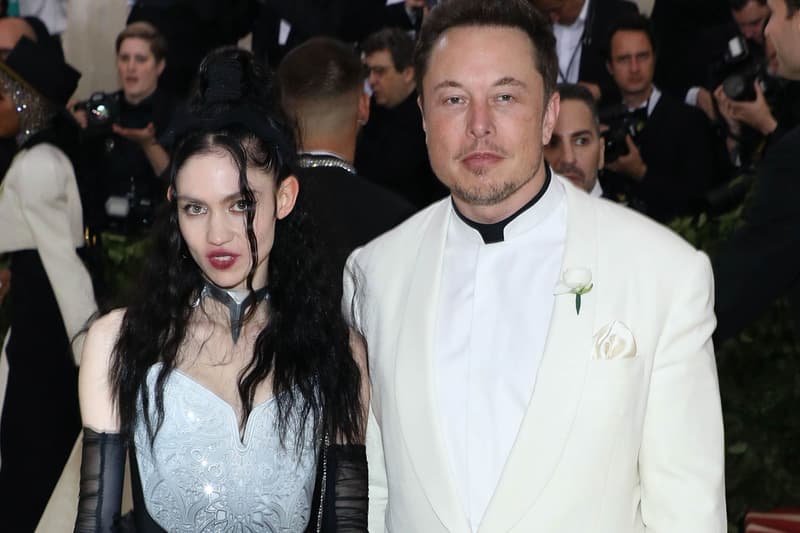 After three years together as well as having a son, X Æ A-Xii, it has been reported that Elon Musk and Grimes are going through a "Semi" separation.
In a exclusive interview, Musk reveals that he and Grimes are "semi-separated," and that they still care for each other and that they visit each other often. They still co-parent their 1-year-old son X Æ A-Xii Musk with Musk elaborating, "It's mostly that my work at SpaceX and Tesla requires me to be primarily in Texas or traveling overseas and her work is primarily in LA. She's staying with me now and Baby X is in the adjacent room."
On top of their diverging fields and 17-year age difference, the two have made it work and remain on good terms even if they are "semi-separated." With the world watching, fans of the couple have jumped on Twitter to begin a list of memes regarding how custody would work for X Æ A-Xii.
grimes and elon musk's kid at court telling the judge who it wants to be with pic.twitter.com/oX1EcSLP2r

— ℗ (@incompatence) September 24, 2021
no fucking way ? pic.twitter.com/qtjHAejVa6

— kira ~ (@Sadcrib) September 24, 2021
Grimes and Elon musk child in family court deciding who it wants to live with pic.twitter.com/RKyFRd9Fth

— Armani (@historyofarmani) September 24, 2021
Grimes and Elon musk's kid discussing which parent should get custody after the divorce pic.twitter.com/OBJ0e1jGuY

— Rachael (@rach_ael0) September 24, 2021
In other news, Bitcoin tumbles following China's crypto crackdown.