Legendary Entertainment Unveils Official 'Dune: Future Artifacts' NFT Collection
Ahead of the release of Denis Villeneuve's adaptation this October.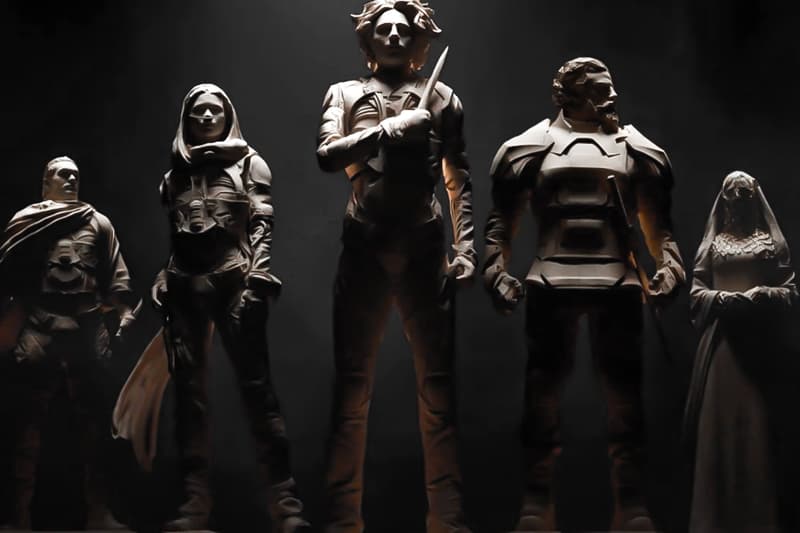 Legendary Entertainment has teamed up with iv gallery, Lineage Studios and MakersPlace to deliver the Dune: Future Artifacts NFT collection.
Inspired by the upcoming film helmed by Denis Villeneuve, the official collection features digital sculptures crafted in the likeness of the actors — with two editions of Paul Atreides, portrayed by Timothée Chalamet, Chani, portrayed by Zendaya, Baron Vladimir Harkkonen, portrayed by Stellan Skarsgård, Lady Jessica, portrayed by Rebecca Ferguson, Duncan Idaho, portrayed by Jason Momoa and Duke Leto, portrayed by Oscar Isaac — Hans Zimmer's Dune score and artwork celebrating Spice. Meanwhile, the next expansion will include original pieces from artists like Boss Logic, Matt Griffin and NFN Kalyan, more digital sculptures and in-world weaponry.
"This collection represents an exciting new direction in the NFT space," James Ngo, Executive Vice President of Franchise Management for Legendary Entertainment, said in a press release. "We are thrilled to have created a new collectible experience for the fandom by using exclusive assets taken directly from the film to give enthusiasts a whole new way to not only acquire film memorabilia but also further immerse themselves into the world of Dune."
Dune: Future Artifacts is available starting September 22 while Denis Villeneuve's film hits US theaters on October 22.
Introducing Dune: Future Artifacts, the digital NFT collection of works unearthed from the shifting sands of Arrakis. The first collection drops September 22nd on @makersplaceco. https://t.co/kdlxcIhd7r@dunemovie @HansZimmer @RealChalamet @Zendaya pic.twitter.com/hxO3OOlibO

— Legendary (@Legendary) September 10, 2021
Elsewhere in entertainment, The Bob's Burgers Movie is set to hit theaters in 2022.