Here's How DC Comics Fans Celebrated Batman Day on Twitter
Matt Reeves also shared a first look at the Batclaw from 'The Batman.'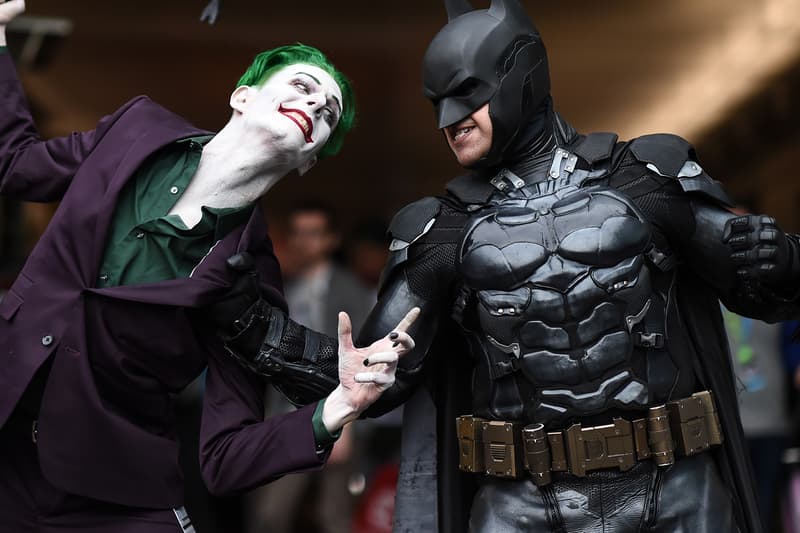 Over the weekend, DC Comics fans celebrated Batman Day.
As an event started in 2014 to mark the 75th anniversary of the first appearance of the Dark Knight, the date was chosen to also coincide with San Diego Comic-Con.
Fans poured in over Twitter to express their admiration for the Caped Crusader and the various actors who have played the superhero across numerous movie iterations of the franchise. On top of the numerous memes, fan art, and cosplay tweets, fans were most excited to see Matt Reeves tease a behind-the-scenes shot of the editing room in anticipation of the release of The Batman. Check out some of the tweets below.
Happy #BatmanDay everyone!! We have been hard at work and can't wait to share what we've been up to!! @mattreevesLA #DCFanDome #TheBatman @TheBatman pic.twitter.com/BGyiOSxdaa

— Michael Giacchino (@m_giacchino) September 18, 2021
Wow, I have been away so long…! Just popping my head out of the editing room for a moment to say #HappyBatmanDay ! Can't wait to share a lot more with you all four weeks from today at #DCFanDome ! (Sorry about the messy desk #LongHours) #TheBatman @TheBatman pic.twitter.com/ye0u1xQo65

— Matt Reeves (@mattreevesLA) September 18, 2021
Matt Reeves shows a look at the editing room for 'THE BATMAN' to celebrate #BatmanDay. pic.twitter.com/wl74qMqb3a

— DiscussingFilm (@DiscussingFilm) September 18, 2021
Happy Batman Day! It's the perfect day to run out and grab your copy of the ZSJL. #BatmanDay #ZackSnydersJusticeLeague https://t.co/cNYiLaFeVE

— Zack Snyder (@ZackSnyder) September 18, 2021
Happy #BatmanDay pic.twitter.com/RpwLhNjK5g

— Chun Lo (@belgeist) September 19, 2021
Bringing out my inner bat ?
Happy Batman day!#BatmanDay2021#BatmanDay pic.twitter.com/dAr3Kz4nqA

— Gal Gadot (@GalGadot) September 18, 2021
After all, it's his day. #BatmanDay pic.twitter.com/Iafb7iYuRR

— HBO Max (@hbomax) September 18, 2021
Gal Gadot and Zack Snyder are such a Batman stan #BatmanDay #Batfleck pic.twitter.com/r5tGkR6RGC

— adrian (@butterbarrr) September 18, 2021
I just found out it's #BatmanDay . Why didn't I know about this before? pic.twitter.com/DuHV2qKGqL

— Rex the TV terrier (@rexthetvterrier) September 18, 2021
Happy #BatmanDay to my favorite adaption of Bruce Wayne…Batman.#DCAU pic.twitter.com/rBR04q4BcL

— Matches Malone (@cell_0801) September 18, 2021
Who's the GOAT live-action Batman? #BatmanDay
A THREAD ⬇️⬇️ pic.twitter.com/aXKRBviOjH

— New Rockstars (@NewRockstars) September 18, 2021
I other entertainment news, Venom: Let There Be Carnage reportedly has an "Epic" post-credits scene.