MMA Prodigy Christian Lee Discusses What It Takes to Become the ONE Lightweight World Champion
He defends his belt this Friday in the triple world-title event — ONE: REVOLUTION.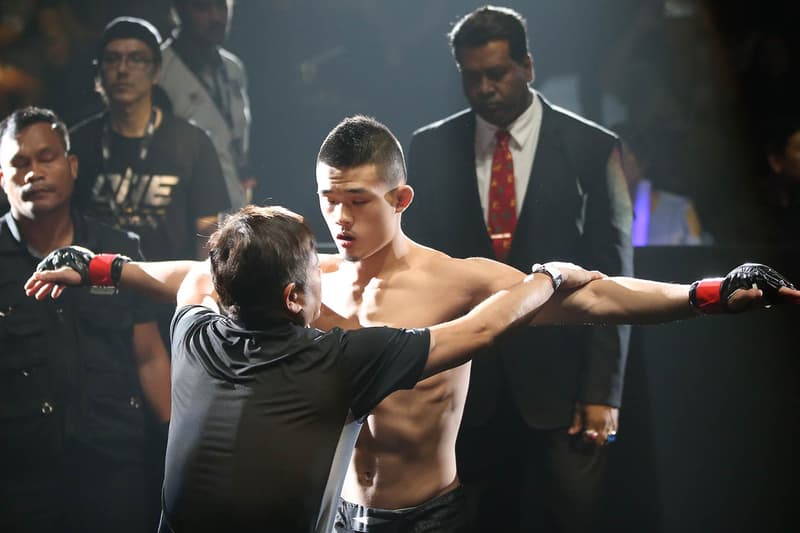 1 of 6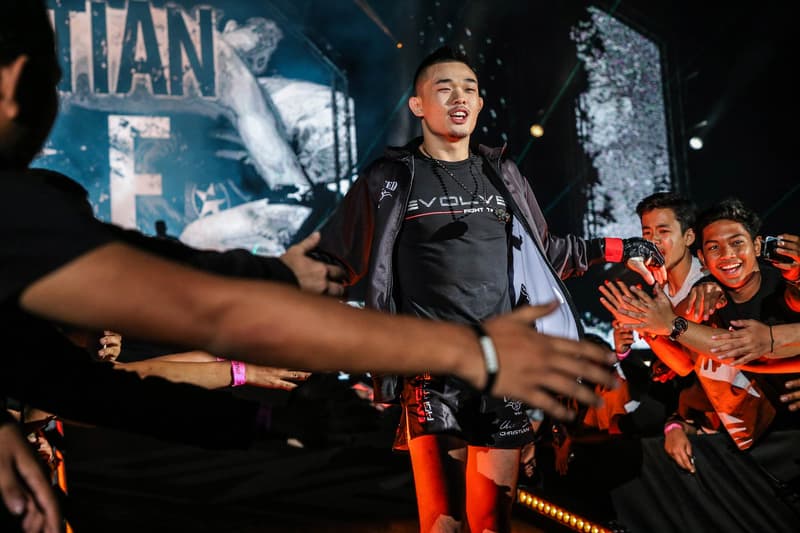 2 of 6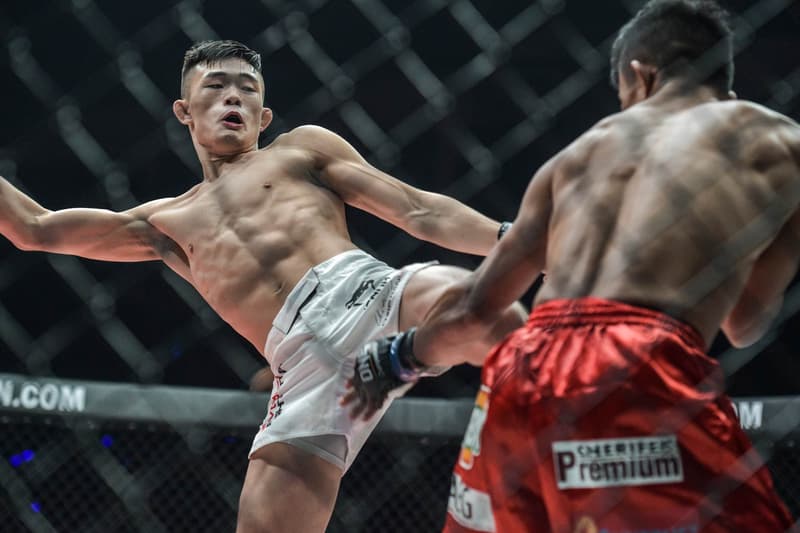 3 of 6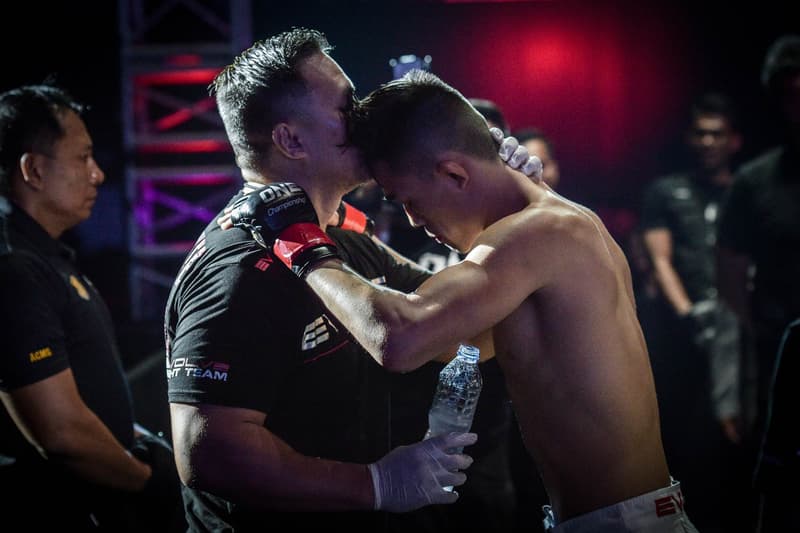 4 of 6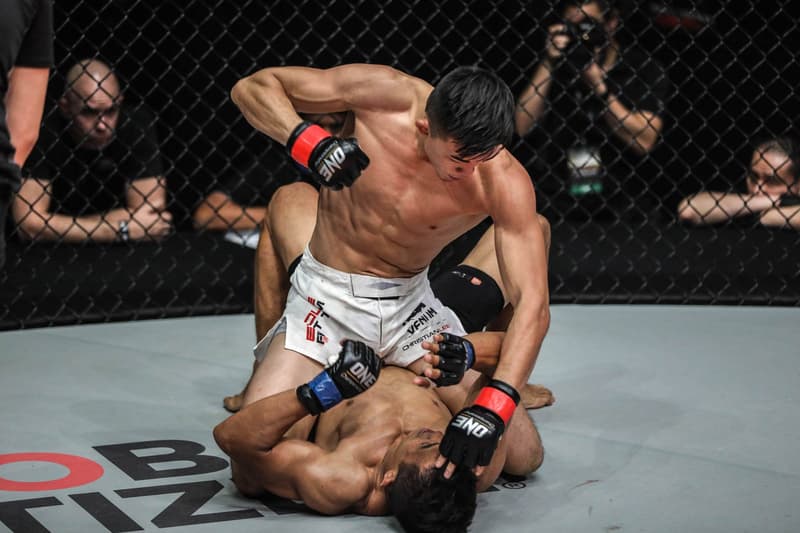 5 of 6
6 of 6
In just under a day to go, ONE Championship will be holding its ONE: REVOLUTION event which will see three main event world title fights. On top of Bantamweight Kickboxing World Champion Capitan Petchyindee Academy defending his title against French-Algerian veteran Mehdi "Diamond Heart" Zatout, and Strawweight World Champion Joshua "The Passion" Pacio defending his strap against the No.1-ranked Yosuke "The Ninja" Saruta in a trilogy fight, Christian Lee will face his toughest test to date — No.3-ranked lightweight contender Ok Rae Yoon.
Born into a family of martial artists, Lee sits in the middle of three siblings that are currently signed to ONE Championship — His older sister Angela (the youngest person to ever win a world title in MMA) is just 25 while his younger sister, Victoria, signed to the organization last year at the age of 16, and is currently 2-0. Going on record to say that this will certainly be his toughest opponent, Lee fights with a new purpose now with the birth of his daughter, commenting that his killer instinct has only been amplified as he now has more to lose. Ok Rae Yoon is the only person left in his way from cleaning up ONE Championship's lightweight division, but make no mistake, this will be no walk in the park as the last two opponents that took Ok lightly paid the price. One of those opponents was MMA legend, Eddie Alvarez.
Catching up with Lee as he awaits his Friday evening fight in Singapore, we discussed some of his game plans, how the pandemic has affected his training, the mental toll of fighting on the same card as his sister, and just what makes him one of the greatest pound-for-pound MMA lightweights in the world.
How do you see this fight going? Is this just a day at the office or is there a different feeling leading up to this match?
I see this fight ending quickly. I see me taking him out in the first round.
Is there anything that you're cautious about when it comes to your opponent Rae Yoon Ok?
He really is a good fighter. He is dangerous and the worst thing I could do is look past him. His last two opponents did that and ended up losing. I plan on taking this seriously and taking him out as quickly as I can.
Are you always looking for a first-round finish?
Yeah, the way I approach my fights is similar to how I would act in a real survival situation. I am not going in there to coast through it. A lot of fighters try and stick around all five rounds to get the decision and are happy leaving it to the judges, but for me, I look at it like it is just me and my opponent in that circle and only one is getting out alive. So when I get in there, my only focus is taking them out as quickly and efficiently as possible.
So you don't even look at it as a sport but more like a game of survival. Is that what gives you that killer instinct — the fear of "kill or be killed?"
Absolutely. MMA is a sport but it is a fight at the end of the day. When I step in there, I am only thinking "life or death." No casual mindset. 100% focus.
Have you had to prepare any differently for this match?
It was similar to my last two title defenses. I took a 10-week camp and really everything was the same. Everything was pretty much the same except this time I have a daughter and there was a bit of adjusting with the schedule in spending time with her.
Has becoming a father increased that survival instinct or even made it harder to take damage?
It has always been "do or die," but now it has been applied to another level. I am not just fighting for myself anymore but my daughter and my family. I don't see any man getting past me in the cage.
That being said, you're from a family of trained professional fighters. Do you hope this torch gets passed on to the next generation?
For me, even though fighting is what I chose to do, I really hope my daughter does not want to become a fighter. I will definitely train her in martial arts and I want her to have the ability to defend herself if she needs to. That would be my responsibility especially given the fact that I have so much knowledge in the field. I'll support her in whatever she wishes to do but I sure hope it is not fighting.
Is there enough fight-related stuff around the house that would influence her to become curious about the sport? I am sure she's seen your shadow boxing and gotten interested. Or do you keep that side very separate when you come home?
Right now it's just baby stuff around the house. We have every toy in the world for her. The only thing that is related to fighting that she would see around the house are my two belts — my Lightweight belt and my Grand Prix belt. She does love playing with them.
The sport is grueling on your body. What are some of the things you've learned for mental and physical recovery? You're not by any means old but with more to lose, have you had to change the way you approach it? Do you notice any change in how you fight now versus when you were 18?
I've seen a big change mentally and physically since going from a teenager to now. I am going on my 6th year in ONE Championship and have been practicing martial arts my whole life. My body feels like an old man like I've been doing this for a very long time. My body is definitely aging a lot faster than the average 23-year-old but I am able to be smart about my training and recovery. I learn what works and doesn't with each year I fight. So I am not killing my body the same way I would when I was first competing. I no longer train 6-7 hours a day but do short sessions to work on what I need to work on specifically. I have it dialed in so that I don't burn out and can continue fighting way past my 20s.
Did the jump in weight class factor into that? What was the biggest change in moving up weight classes?
The jump in weight class was natural for me. When I started fighting, I was 17 years old. Just that transition from 17-20, my body changed a lot. I was walking around a lot heavier and it was getting harder to make weight.
Do you currently cut a lot of weight?
It is funny. When I was fighting at featherweight (155lbs) I was naturally walking around at 175lbs, now that I am fighting at 170lbs, I am walking around at 195lbs. So I still have to cut but as a fighter, that's something I am already used to.
Outside of fight camp, is your diet something you watch very closely?
Not really. When I am not fighting, I do continue to train but I eat whatever I want. I do this because I know as soon as I get a contract signed, I am locked in for the next 10 weeks for hard training and strict dieting.
You're fighting on the card with your sister, does that affect you at all? I know sometimes if a teammate is on the same card, there is a different energy but this is family.
Well, this is the first time that I am fighting on the same card as my younger sister, Victoria, but it is not the first time being on the same card as a sibling. I made my ONE debut fight with my older sister Angela on the card. Since then, I've been on the same card as my sister for a few occasions now. It's something that we've gotten used to and had to adjust to. Even though we want to see each other win, we just have to trust that the training we put in prior to the fight was enough and that we are equally prepared. When I go in there on Friday night, I'll be calm because I know Victoria has worked hard for this moment. I am able to separate her fight from my fight because I have absolute confidence that she has her fight taken care of.
Having a history with Martin Nguyen, albeit he's a featherweight, does that at all sit at the back of your mind as he is also on this card?
I am strictly focused on what I am doing. Yes, we have fought twice, but Martin is staying in the featherweight division and is focused on getting his belt back. He doesn't plan on moving up to lightweight and I don't plan on moving down the featherweight so there's nothing there.
There are a handful of big promotions in the MMA world. What is it about ONE Championship that really stands out?
The thing about ONE Championship is that they really take care of their fighters. They treat their fighters with respect and I have seen firsthand the level of integrity have when dealing with their fighters. They really want to take care of their careers. In some other promotions, the fighters are just expendable and are dropped in a heartbeat without any plans on taking care of them. ONE Championship really tells the fighters' story and looks for longevity. It has been such a great experience that I don't plan on leaving the organization.
Your will and determination are unreal. There have been instances where you don't tap even if it looks like your arm is about to snap. With your mindset and ability, surely you've thought about challenging some of the other greats in the sports. If you could choose, are there any names from the world of MMA you would like to test yourself against?
I would love to prove to the world that I am the best lightweight. Not just in ONE Championship. Right now I would say that the only top organization that can compete against ONE Championship would be the UFC. I would love a super fight against their lightweight champion Charles Oliveira or any other top-tier fighters like Dustin Poirier, Conor McGregor… of course, I would be down for that. I think for that to happen we would have to wait for a time like what we are seeing in boxing where the promotion doesn't really own the fighter, and that the fighters represent themselves. Or when the organizations are open to cross-promotion and cross-over fights to see which fighters are really the best. If these two things don't happen then it's pretty unlikely that I'll be able to challenge these guys.
Winning via submission versus TKO. Is there any difference for you, and are you always looking for a finish?
A finish is a finish. Early in my career, I would want to plan out the fight — plan out a knockout or submission. But as my career went on, I realized that it is not really up to me. You have to perform your best and look for what is available first. A lot of the time I'll be going in there really wanting to submit my opponent and I end up knocking them out and vice versa. Now, I let the fight take its course and just focus on doing the best I can and the results will show up.
Do you think there is anything you can still improve on in your game?
Always. I can improve every aspect of myself in every way. The worst thing a fighter or champion can be is content with where they are. I am always learning something new or trying to be better so I can add to my game. I am going to be forever a student of the fight game.
Natural talent versus hard work?
Hard work always wins. Some people are very gifted with natural talent but the champions are the ones who put in the hours. There is no way around hard work. If you don't have the work ethic in you and you do become a champion, you won't stay the champion for long.
How has the global pandemic impacted you in the sport?
This pandemic has affected all lives, not just mine. We had to make the decision to close our gym. In terms of travel, my family can't really travel and we don't really go out much anymore. Even for this fight in Singapore, my family was not able to attend due to restrictions. It has changed many things but all I can do is adapt to it. Fortunately, I have been able to train consistently as I have access to my own gym facility. I am very grateful for that.
Is your personal style based around your profession i.e comfortable sportswear in case you need to train? Do you have a specific thing you like to collect?
It's funny. I am not a sneakerhead but my wife and I love collecting shoes from the different places we go. For my day-to-day life, I am always training so I'm mostly in slides and gym clothes. T-shirt and shorts all day. I haven't even put on a pair of proper pants since the pandemic started and that was only for press conferences. I don't really collect anything. I don't really care much for materialistic things.
What are your fight Essentials?
My shoes for the fight walkout – we are required to wear closed-toe shoes.
Walkout shirt – I wear this one a lot for my walkout to the cage.
Venum roller – this helps me loosen up before the fight.
One Championship gloves – used to warm up in before the actual fight.
Mouthguard – all fighters are required to wear this.
Apple AirPods- I like to facetime my wife before my fights if she can't attend.
MMA fans will not want to miss ONE: REVOLUTION taking place on Friday, September 24. Global fans can tune in to ONE Championship's YouTube channel and ONE Super App at 6:30 p.m. Singapore Standard Time (SGT)/6:30 a.m. ET/3:30 a.m. PT. Head over to ONE to see the full card.
In other sports news, Oscar De La Hoya calls out Floyd Mayweather with a $100 million USD rematch.