Apple Held Its September Keynote Event and OpenSea Admitted to Insider Trading in This Week's Business and Crypto Roundup
While SpaceX launched four tourists into space.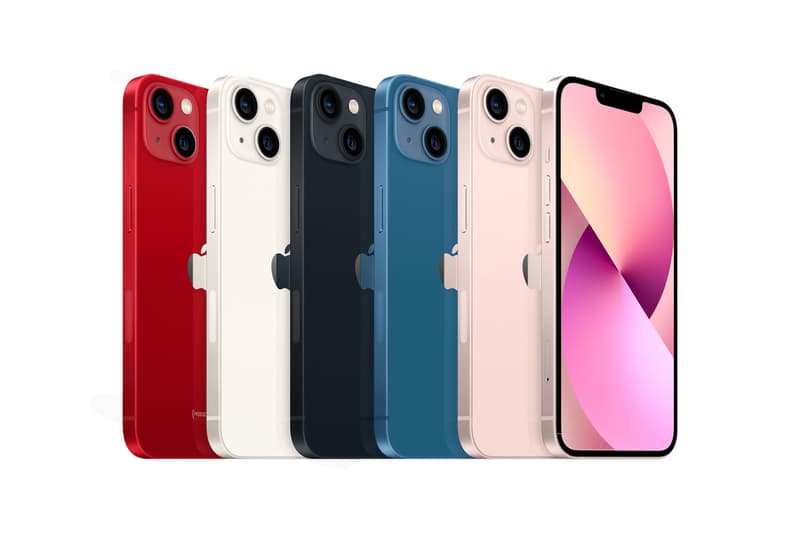 Many brands are starting to see a recovery despite the challenges initially brought on by the pandemic. Some businesses, especially ones that focused efforts on expanding e-commerce ventures, have even seen profits rise even higher than before.
HYPEBEAST has rounded up the top business and crypto stories of the week so you can stay in the know about trends across industries.
Business
The annual event began at 10 a.m. PT and included new iterations of the iPhone, iPad and Watch. Watch the full recap below.
View this post on Instagram
Last week, a judge rewarded Epic with a victory that ordered Apple to make changes to its app store. Still, the court sided with Apple on all other major points of the case, ordering Epic Games to pay damages equal to 30% of the $12.1 million USD in revenue Epic Games collected from users in the Fortnite app on iOS.
SpaceX successfully launched its Inspiration4 mission into space — the world's first all-civilian human spaceflight into orbit. The multi-day journey involves orbiting Earth every 90 minutes at an altitude of 575 kilometers along a customized flight path and will be monitored by SpaceX mission control.
View of an orbital sunset from Dragon's cupola pic.twitter.com/Fl1fLrXD9o

— SpaceX (@SpaceX) September 18, 2021
Nas and Pusha T are just two of the new investors in Audius, a startup streaming platform that Rolling Stone has billed as a rival to Spotify. A three-year-old San Francisco-based company, Audius is built on blockchain and promises a new way for artists and creators to earn revenue.
The shoe company has revealed plans to hit $5 billion USD in sales by 2026, which translates to a compound annual growth rate of more than 17% starting from 2021. The company's plans focus on four key areas of growth including, digital sales, increasing market share in the sandals market as well as in Asia and further product and marketing innovation.
Crypto
fragment design and Japanese art collective Rhizomatiks have teamed up to launch the "FRGMTRZM NFT" online marketplace for generative NFT art. For its debut, FRGMTRZM introduces "Test #01," a collaborative series offering 25 unique and independently auctioned digital art pieces.
View this post on Instagram
OpenSea took to their company blog post to make the announcement stating that they had only recently learned of the issue. The company has now implemented two new policies that ban employees from buying or selling from the creators or collections while OpenSea features the pieces.
AMC Entertainment Holdings CEO Adam Aron tweeted that the movie theatre chain will soon begin accepting various forms of cryptocurrency as payment. The company first announced the acceptance of Bitcoin as payment last month.
Cryptocurrency enthusiasts: you likely know @AMCTheatres has announced we will accept Bitcoin for online ticket and concession payments by year-end 2021. I can confirm today that when we do so, we also expect that we similarly will accept Ethereum, Litecoin and Bitcoin Cash. pic.twitter.com/uKcFyQotoJ

— Adam Aron (@CEOAdam) September 16, 2021
The price of the digital coin surged by more than 35% when rumors surfaced in the form of a press release announcing the retail giant's partnership with the asset. Learning of this, both the Litecoin Foundation and Walmart came out with statements debunking the rumors, clarifying that the news and the press release were fake.
Legendary Entertainment has teamed up with iv gallery, Lineage Studios and MakersPlace to deliver the Dune: Future Artifacts NFT collection. Inspired by the upcoming film helmed by Denis Villeneuve, the official collection features digital sculptures crafted in the likeness of the actors.
Introducing Dune: Future Artifacts, the digital NFT collection of works unearthed from the shifting sands of Arrakis. The first collection drops September 22nd on @makersplaceco. https://t.co/kdlxcIhd7r@dunemovie @HansZimmer @RealChalamet @Zendaya pic.twitter.com/hxO3OOlibO

— Legendary (@Legendary) September 10, 2021