The Internet Won't Stop Talking About the "WAP" ASL Interpreter Who Translated Megan Thee Stallion's Lollapalooza Performance
Her translation caught the attention of millions.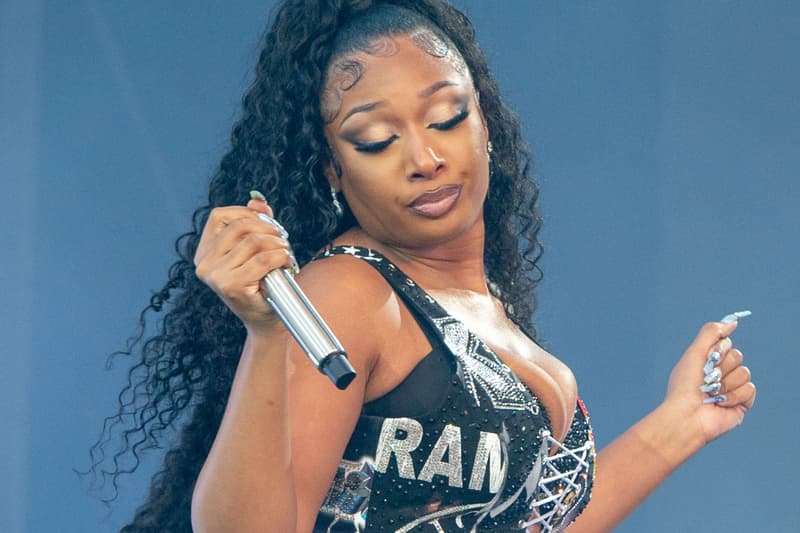 The internet is flaming about a now-viral American Sign Language interpreter who gave it her all while signing the NSFW lyrics to Megan Thee Stallion's performance of "WAP" at Lollapalooza.
A fan shared a video to Twitter of the ASL interpreter leaving it all on the stage as she signed the song, writing, "EXCUSE ME BUT THE SIGN LANGUAGE INTERPRETER DURING MEGAN'S PERFORMANCE OF "WAP" MUST BE SEEN."
EXCUSE ME BUT THE SIGN LANGUAGE INTERPRETER DURING MEGAN'S PERFORMANCE OF WAP MUST BE SEEN pic.twitter.com/6p590p5YS2

— Alexa Lisitza (@AlexaLisitza) August 3, 2021
The video, which first found internet fame on TikTok with more than 10 million views, shows the interpreter translating Cardi B's lyric, "I want you to touch that little dangly thing that swing in the back of my throat."
The interpreter, known as @Kelly4Access on Instagram, utilized the viral moment to shed light on other Deaf ASL teachers, creators and interpreters.
"I'm just an interpreter passionate about providing access to a community I love and have learned everything from," she wrote in a post.
"Do your part to make the world more accessible and caption your content! Provide ASL interpreters whenever possible. Support Deaf creators. And if you're still wondering why deaf and hard of hearing people go to concerts, follow these pages and learn something new," she wrote, before linking several Deaf influencers and public figures.
Take a look at the recommended creators below.
View this post on Instagram
In case you missed it, watch Tyler, the Creator's full Lolapalooza performance.