Toronto Raptors Are Retiring Kyle Lowry's No. 7 Jersey
Making him the first player to earn this honor for the franchise.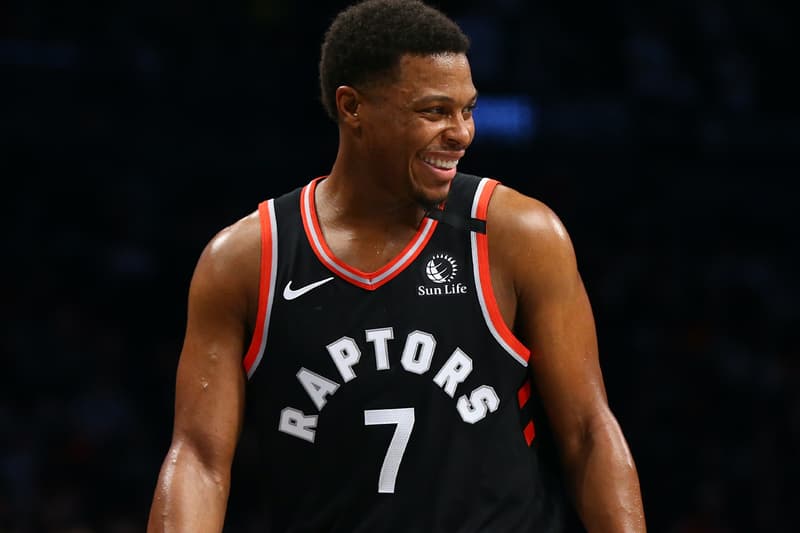 Kyle Lowry recently announced that he is leaving the Toronto Raptors to join the Miami Heat after nine seasons playing for the Canadian NBA team.
Throughout his tenure in Toronto, he earned six consecutive All-Star appearances between the years 2015 to 2020. He also led the franchise to its first NBA championship title in 2019. The city of Toronto and the country of Canada have been a large part of Lowry's life and the Raptors are set to honor their long-time leader with a permanent spot up in the rafters of the stadium he has played for the latter decade of this life.
The Raptors chairman, Larry Tanenbaum has officially announced the retirement of Lowry's No. 7 jersey, making him the first player to ever receive this honor for the franchise. Tanenbaum said, "He will retire as a Raptor and his number will absolutely go up there. The honor will be the first one (for the Raptors) and I love Kyle. I love his leadership. I love his intelligence. I love his passion."
Lowry has returned the love for his city with a recent full-page ad in the local paper, The Toronto Star to thank the city he has called home for nine years. In case you missed it, check out his farewell post to his team, city and the country of Canada below.
In other sports news, Team USA has won its fourth consecutive men's basketball Olympic gold medal.