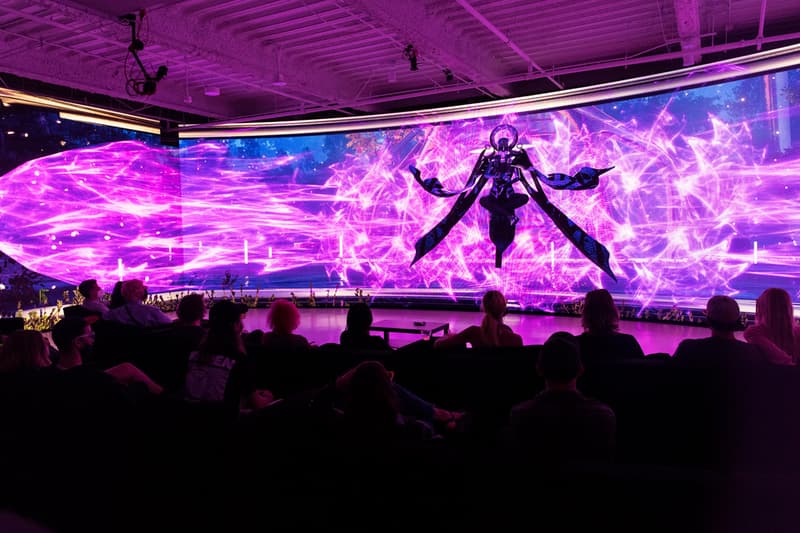 1 of 8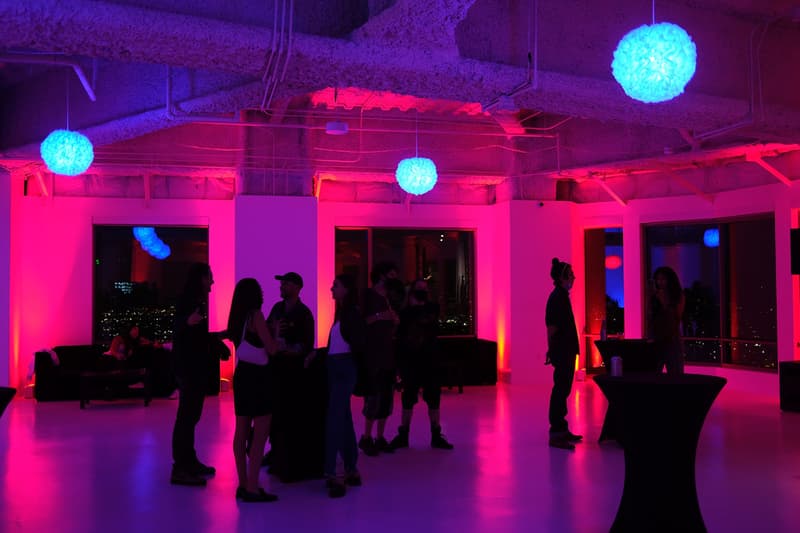 2 of 8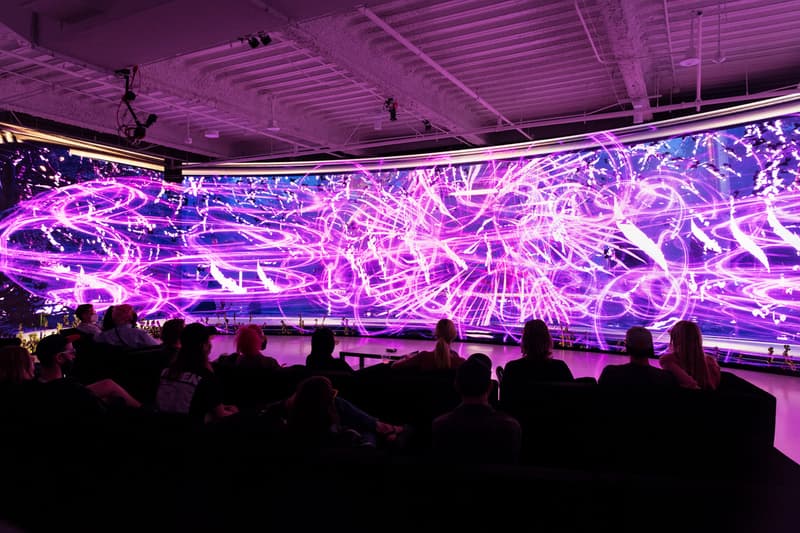 3 of 8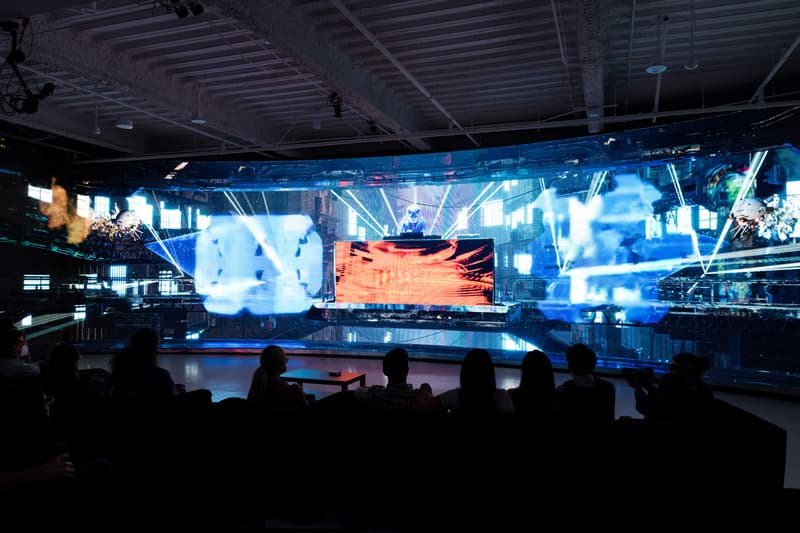 4 of 8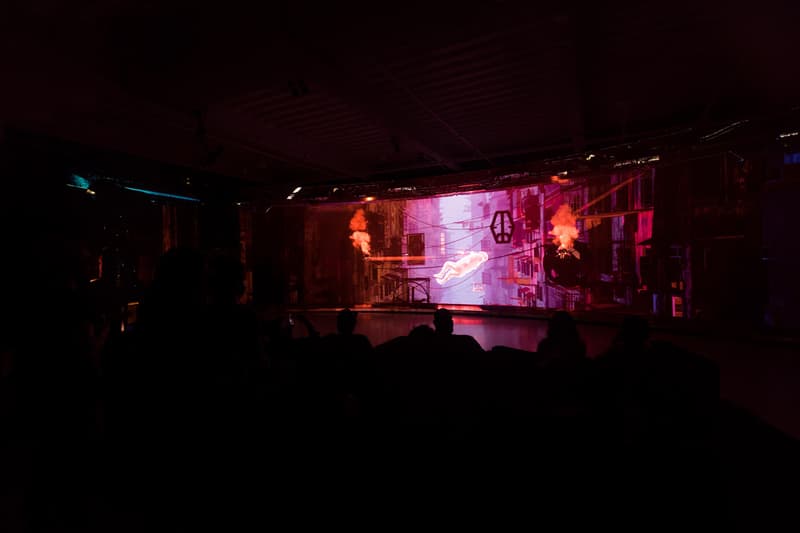 5 of 8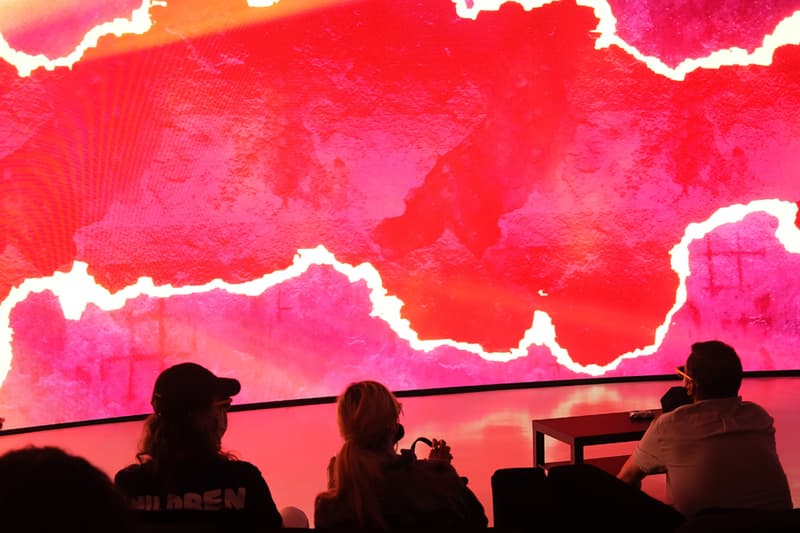 6 of 8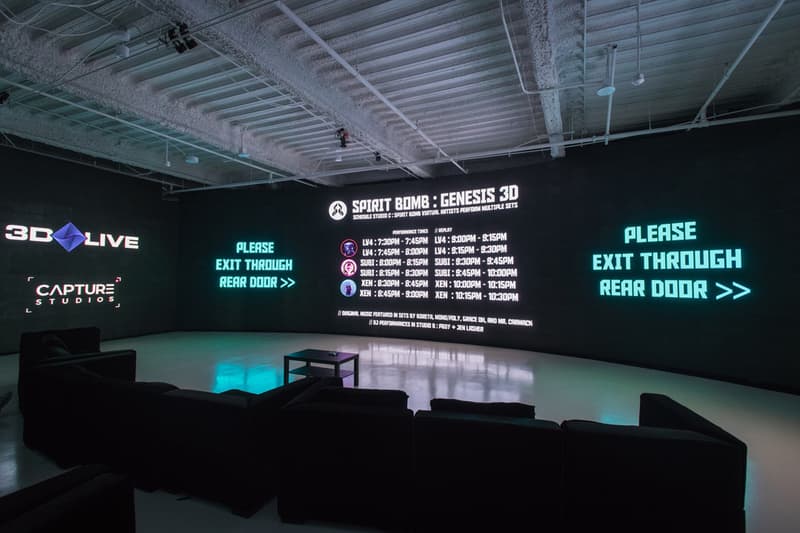 7 of 8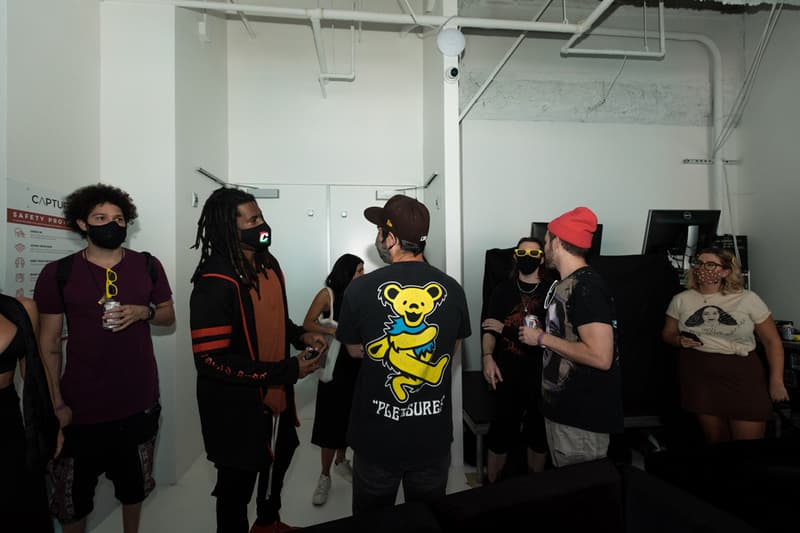 8 of 8
Strangeloop Studios Brought a 3D Experience to DTLA's US Bank Tower
A series of performances by the visual minds behind some of the best live shows.
---
This past weekend, the US Bank Tower in Downtown Los Angeles held a special 3D experience produced by Strangeloop Studios for virtual for artist collective/record label Spirit Bomb. Strangeloop is widely known for creating entrancing visual content that accompanies live shows for musicians that range The Weeknd, Flying Lotus, Lil Nas X and Kendrick Lamar.
Hypebeast and select members from the press were invited to take part in the experience, which was located high up on the 59th floor of the building, a space operated by fellow studio, CAPTURE. Once in the semi-octagonal room, there were an ambient set of lights, a full bar and a DJ catering to the socially distanced crowd, however, many wondered where this immersive event was taking place at all. Sure enough, an attendant of Strangeloop permitted guests in 15-minute intervals to three unique 3D experiences by artists LV4, SUBI and XEN. The works on display lived between the graphic and musical realms found prominently in gaming, anime and genres such as drum n' bass.
Spirit Bomb co-founder, Ian Simon told Hypebeast:
"We've been eagerly anticipating doing a 3D virtual artist performances since day 1 of creating the first Spirit Bomb characters. This event was an early chance to involve the community in what we're building, get their thoughts on what's working and what could be better, and give them a window into what it looks like when virtual beings cross over from the metaverse into our world. The end result is something between a concert and an immersive experience, and we've barely scratched the surface of what we can do to bring the audience into the performances."
Each of the three artworks was like watching a live DJ, an IMAX 4D experience, and a live stream of Twitch, where the timbre and vivacity of the art and music worked in unison. Also in attendance were the likes of FlyLo and Mr. Carmack, who joined in on the fun.
Spirit Bomb provided an impressive display of both an intimate and immersive look into the work of their virtual characters, that typically (and literally) plays in the background of some of our most cherished artists.
Elsewhere in art, Fotografiska New York will showcase the Andy Warhol: Photo Factory next month.