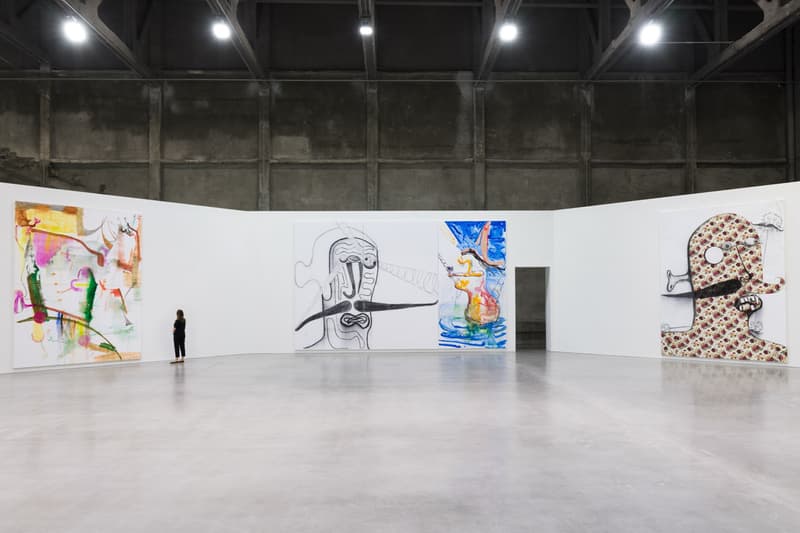 1 of 8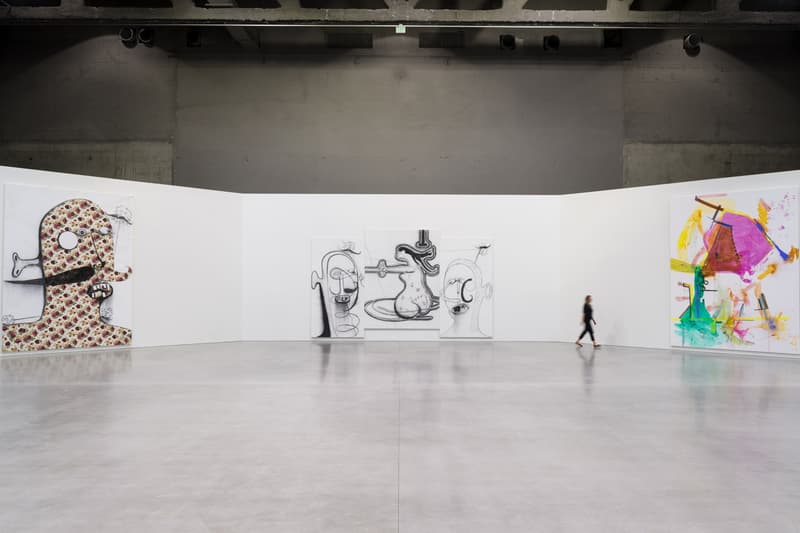 2 of 8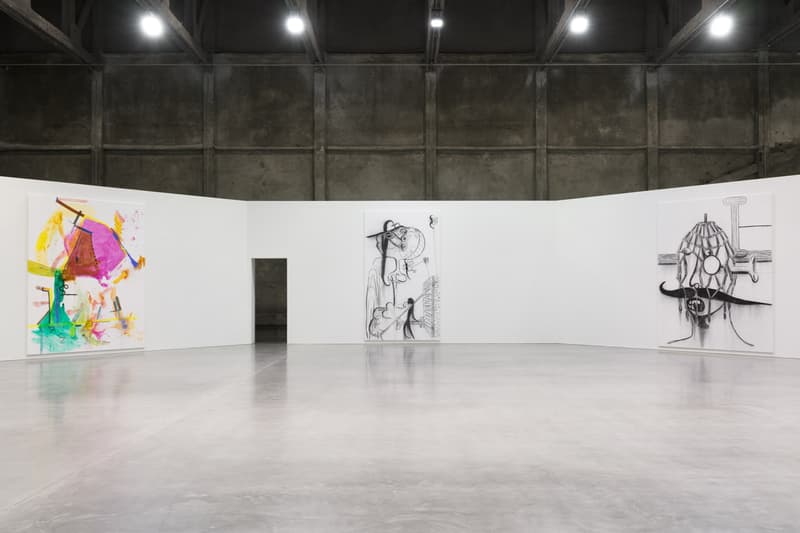 3 of 8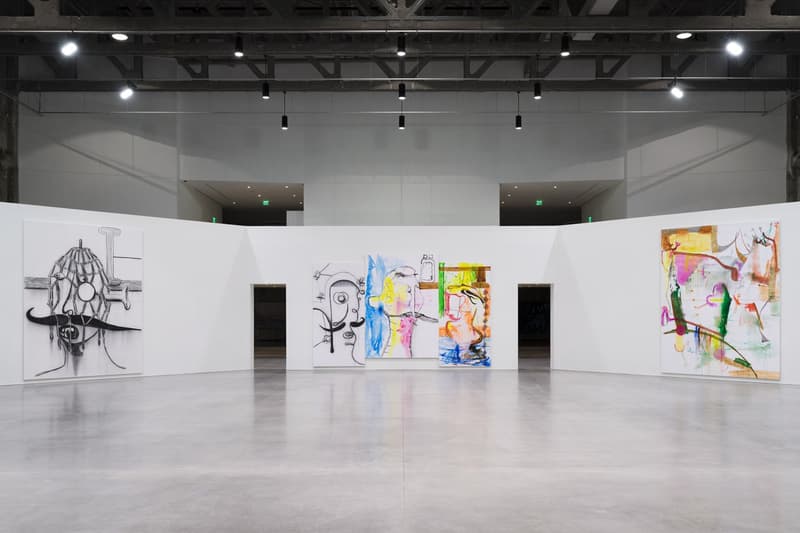 4 of 8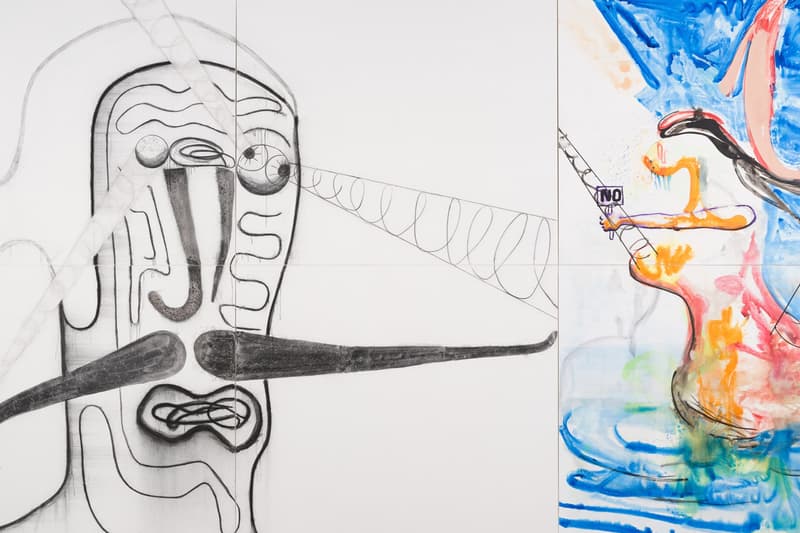 5 of 8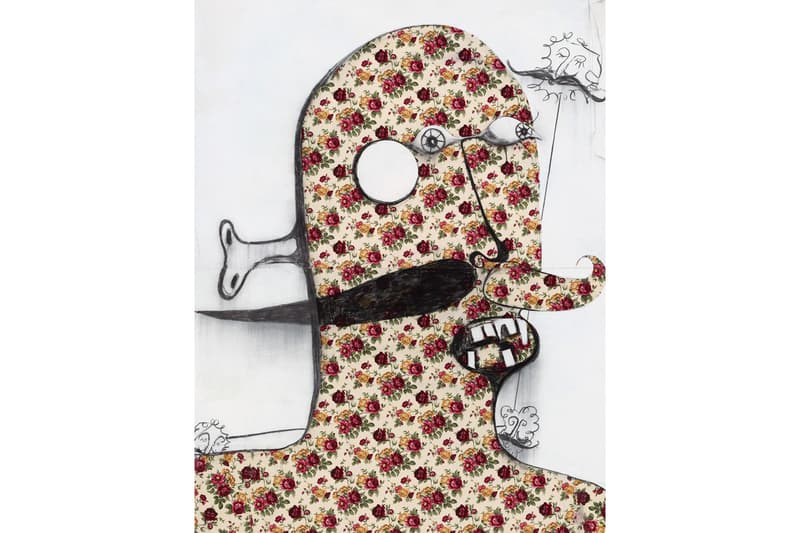 6 of 8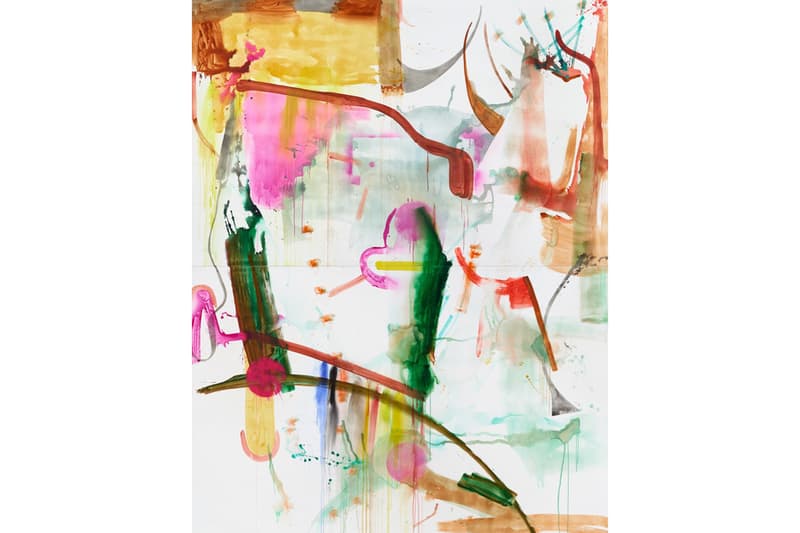 7 of 8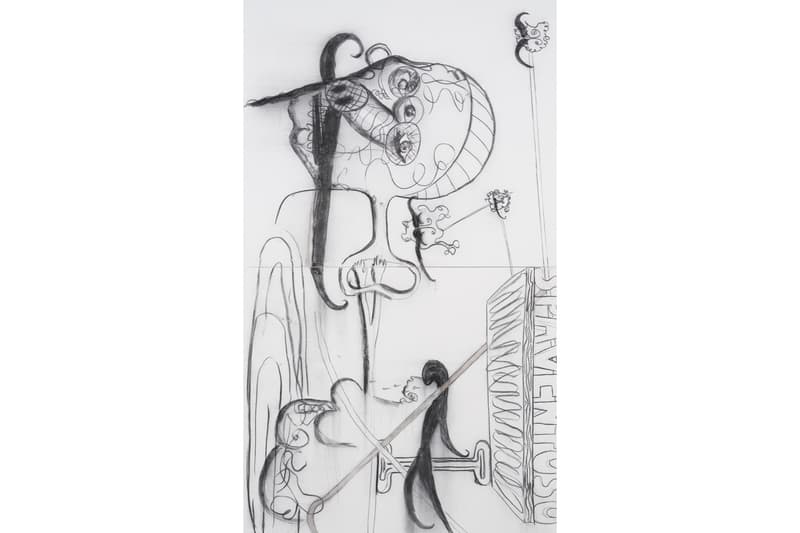 8 of 8
The Gagosian Is Showing Albert Oehlen's "Tramonto Spaventoso" in Its Entirety
Housed in a custom-built hexagon at the Marciano Art Foundation
---
Albert Oehlen is a German artist whose work is a constant study of the nature of painting. A major contemporary artist since the 1980s, Oehlen paints with certain rules, or self-imposed limitations, to deconstruct the medium to its essentail elements — color, gesture, motion and time. The artist has a large-scale installation now on view at the Gagosian Los Angeles, entitled Tramonto Spaventoso (2019-20).
The work is in one part a response to the Rothko Chapel in Houston and references John Graham's paining of the same name — Tramonto Spaventoso (Terrifying Sunset, 1940–49). Having been infatuated by Graham since the '90s, Oehelen's iteration was first on view at Serpentine Galleries in London and in Gagosian's Beverly Hills location earlier this year.
Enter the Marciano Art Foundation to a custom built hexagonal arena in which Oehlen's paintings vividly lay on. Viewers can subtly see some of Graham's elements abstracted, such as a mermaid and a man with a monocle, but in Oehlen's disruptive aeshtetic. Additionally, one can detect the mustache famously donned by the great Salvador Dalí, whose Surrealist work was a massive influence on Oehlen. "Surrealism, for me, is the most interesting art style of the past century," he stated in an interview with Serpentine director, Hans Ulrich Obrist.
Characteristic to Oehlen's practice are a series of unsettling drawings, splotches of color and gesutral strokes, which have been coined in the past as "bad painting," an oevure that the artist champions as a badge of honor.
The Gagosian will showcase "Tramonto Spaventoso (2019-20)" at the Marciano Art Foundation until September 11.
Also on view, Marco Pariani has unveiled a new solo exhibition at V1 Gallery in Copenhagen.
Marciano Art Foundation
4357 Wilshire Blvd,
Los Angeles, CA 90010