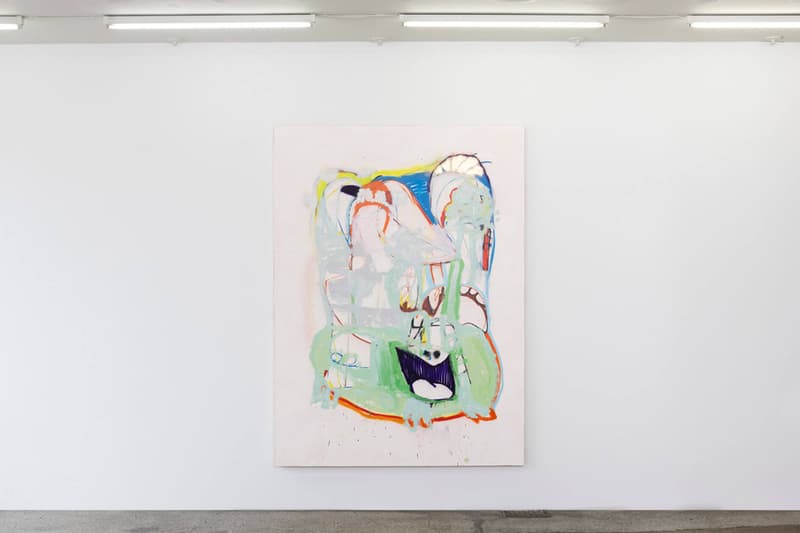 1 of 4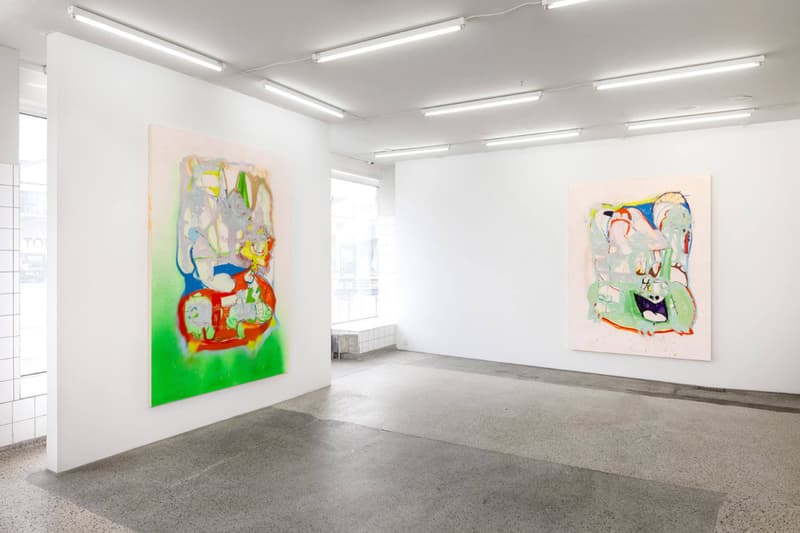 2 of 4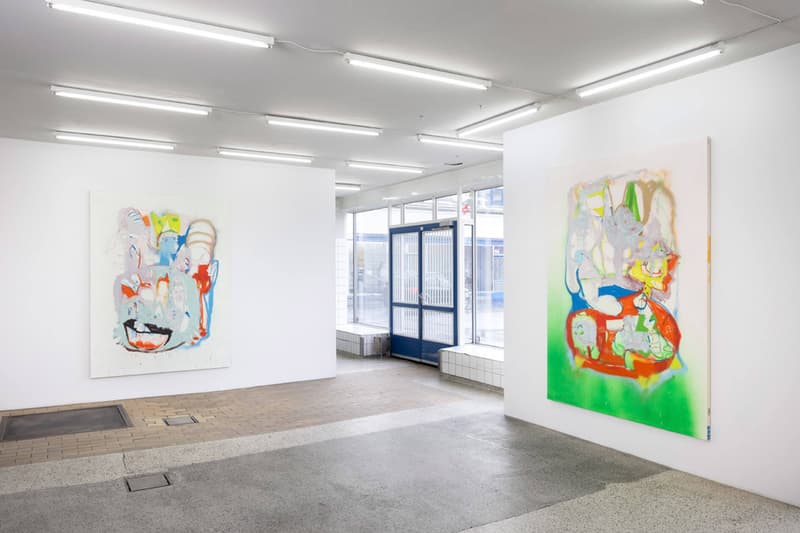 3 of 4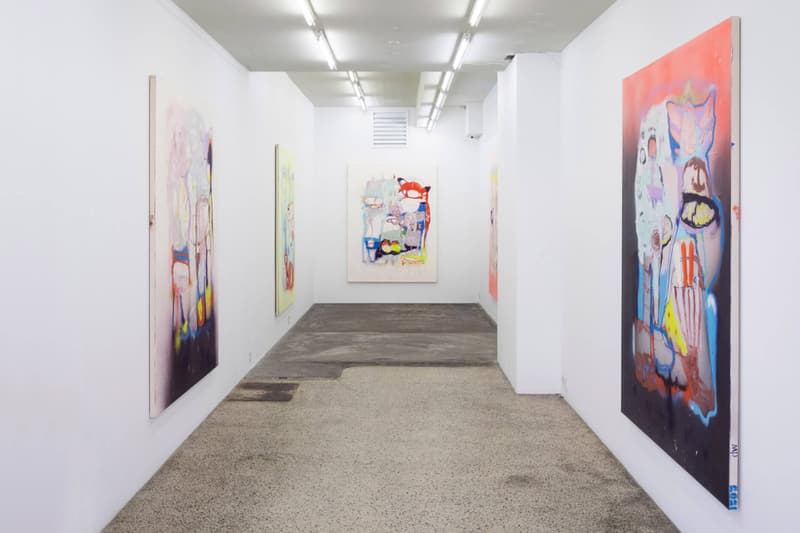 4 of 4
"Screenshot" Offers a Glimpse Into the Mind of Artist Marco Pariani
On view at Copenhagen's V1 Gallery.
---
Marco Pariani unveiled a new exhibition at Copenhagen's V1 Gallery over the weekend. Entitled, "Screenshot," eight new large-scale paintings take up the walls of the gallery — each representing a flux between abstraction and figuration.
Born and raised outside of Milan, Pariani recently moved to Brooklyn, where he states in an interview with Mott Projects, helped him to understand the "concept of contemporary art." Working across oil, acrylic, spray, and enamel, Pariani creates multiple dialogues within each painting through a myriad of layers, which are subtly referenced in the titles, such as Inflatable Palm Tree or Captain Screenshot.
'Style' is a term that some artists endlessly strive for and others resent. Pariani sits in neither camp. For him, having the freedom to paint what he wants, when he wants and with what he wants is the key. Often this can result in a variety of themes — from beauty to banality, to creation and destruction. Sift through his shapeshifting marks, as "Screenshot" views at V1 Gallery until September 18.
Elsewhere in art, Beyoncé, Jay-Z and Jean-Michel Basquiat have appeared in the latest Tiffany's campaign.
V1 Gallery
Flæsketorvet 69,
1711 København, Denmark