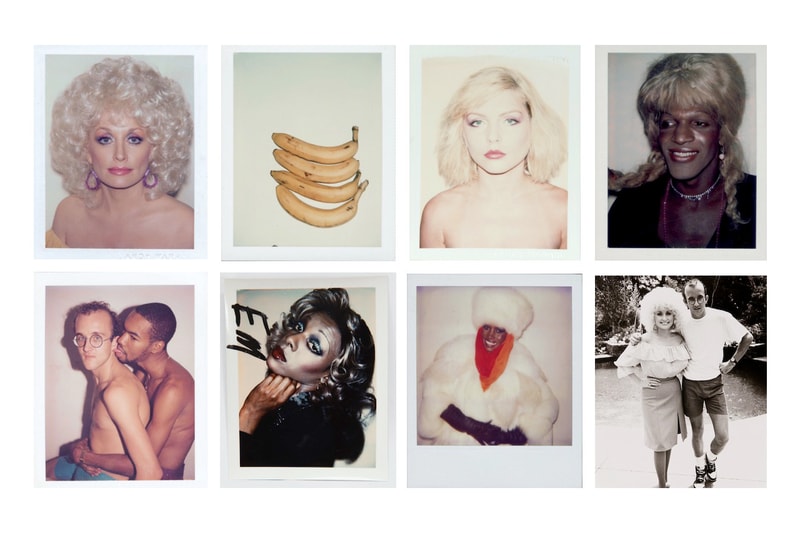 Fotografiska New York Will Play Host to a Major Exhibition on Andy Warhol's Photography
From September 10 to January 30.
---
Fotografiska New York will unveil a major exhibition exploring many of Andy Warhol's seldom seen photographs. Entitled, "Andy Warhol: Photo Factory," a collection of 120 photographs and four 16mm films will shine a light on all six facets of the artist's work across film — including intimate Polaroid shots of celebrities, such as Dolly Parton, Keith Haring, Jane Fonda, Jean-Michel Basquiat, and more.
Having exhibited at the NeueHouse Hollywood, the latest iteration brings Warhol's fascinating visual diary to the city he called home throughout his life. Amongst the work on display, are his famous polaroid collages for publications like Vogue Paris and Mondo Uomo, to a series of stitched photographs — in which the artist would literally stitch together images in a gridded set of four, six and twelve — to four films that involved many of New York's cultural elite, such as Lou Reed and Edie Sedgwick. "This exhibition provides a scintillating introspective, especially as I consider these lesser-known stitched photos as an extension of Warhol's raw self, one that the public has scarcely seen," stated James R. Hedges, IV, an avid collector of Warhol's photographic work.
Other images on display include a photo of Parton and Haring, with an accompanying anecdote by Warhol. Along with unique photos of Robert Mapplethorpe, Gianni Versace, Steven Spielberg, Liberace, Giorgio Armani, Jean Paul Gaultier, Jack Nicholson and more. The exhibition is curated by Hedges, along with Jack Shainman Gallery, Grace Noh of Fotografiska New York in collaboration with Jessica Jarl of Fotografiska.
"Andy Warhol: Photo Factory" will view at Fotografiska from September 10 to January 30.
Fotografiska
281 Park Ave S,
New York, NY 10010