Krispy Kreme Links up With Hershey's to Launch Limited-Edition S'Mores Donuts
Two variations to celebrate National S'mores Day.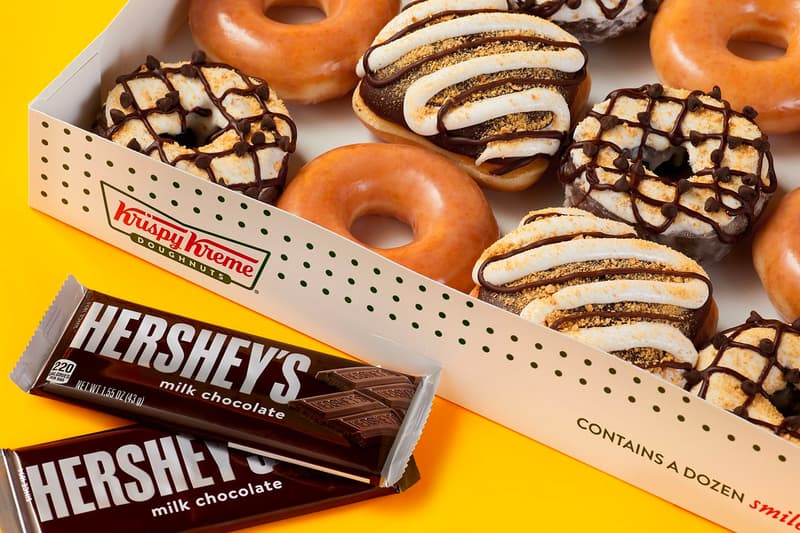 Krispy Kreme is no stranger to getting experimental as they link up with Hershey's to debut two special s'mores donuts. Recently, the American donut chain teamed up with Microsoft to launch Xbox-themed donuts with a chance to win an Xbox Series S.
In celebration of National S'mores Day, the two menu editions fuse the campfire essential with the iconic fried pastry to bring camping vibes closer to home. The North Carolina-based company concocted one variation dubbed the S'mores Classic donut which is your regular KK donut stuffed with marshmallow KREME™, dipped in Hershey's chocolate icing and sprinkled with graham cracker crumbs. The second offering is a S'mores Fudge Cake donut that's topped with a generous amount of marshmallow and Hershey's chocolate icing and sprinkled with chocolate chips.
Head over to your nearest Krispy Kreme branch to try out the limited edition S'mores Classic and S'mores Fudge Cake donuts.
In case you missed it, watch this Iron Chef turn Taco Bell into a gourmet meal.