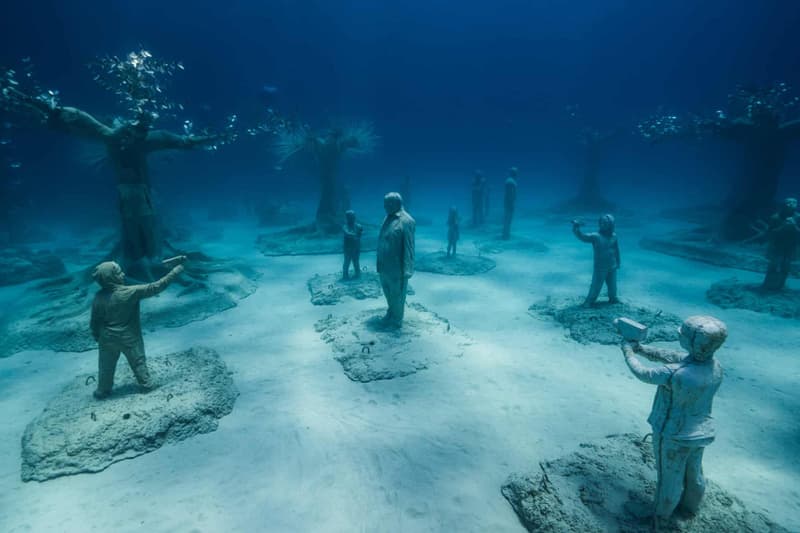 1 of 10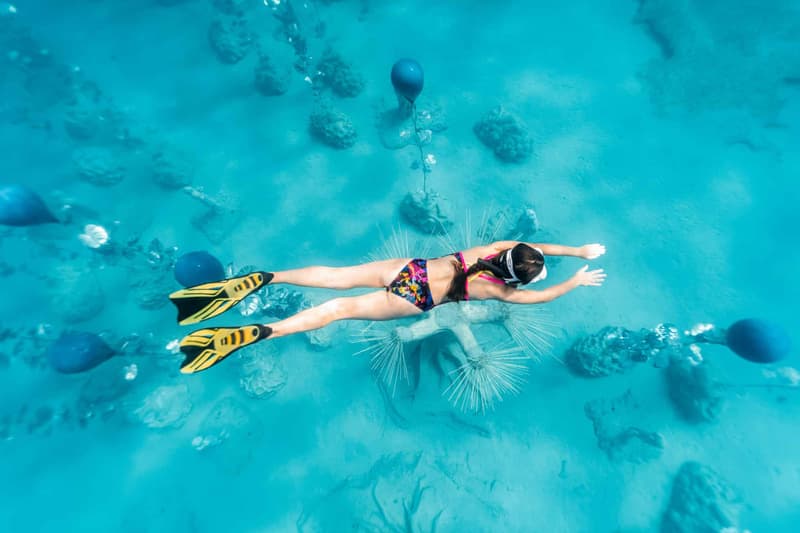 2 of 10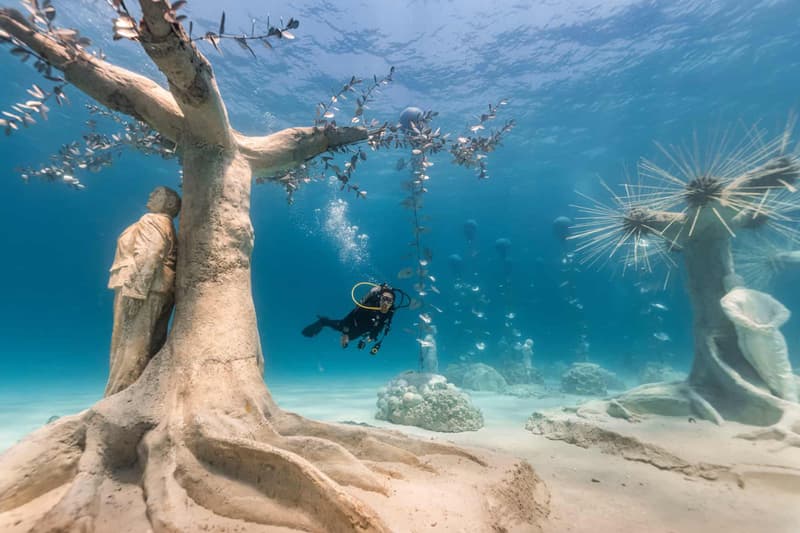 3 of 10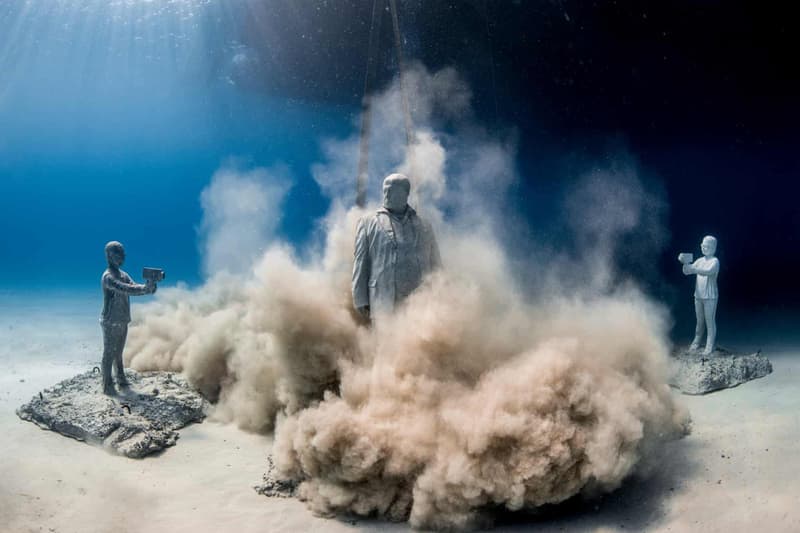 4 of 10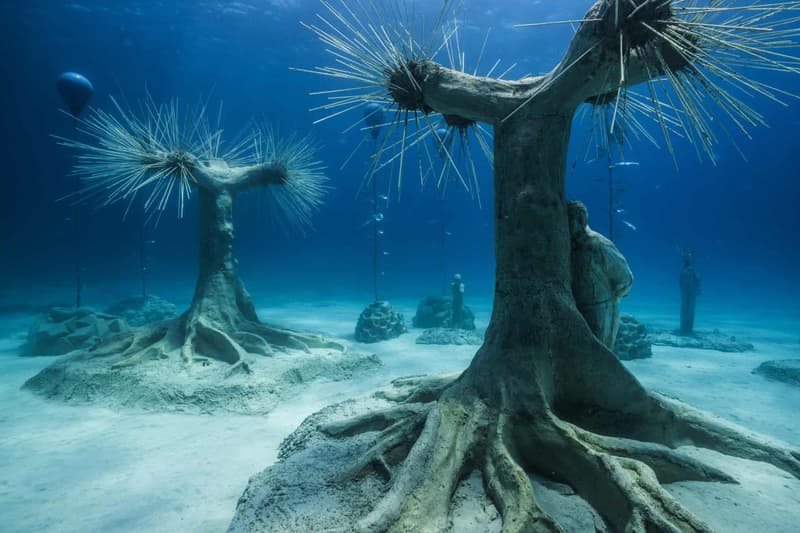 5 of 10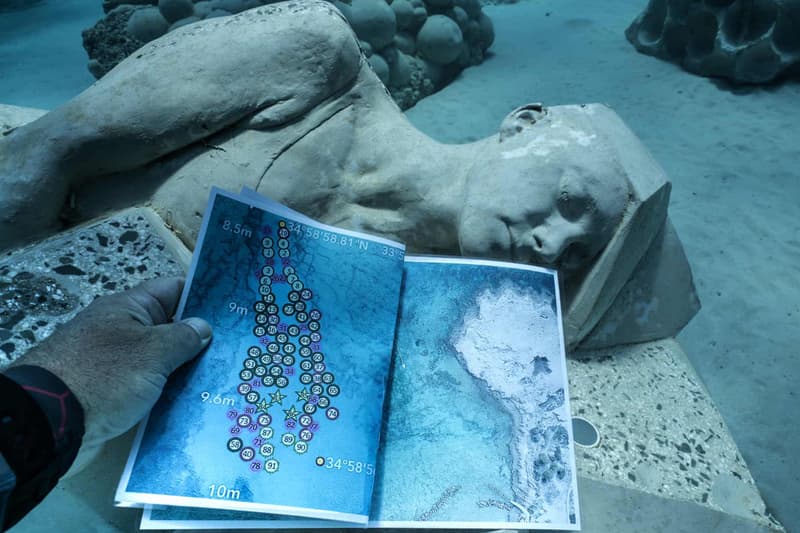 6 of 10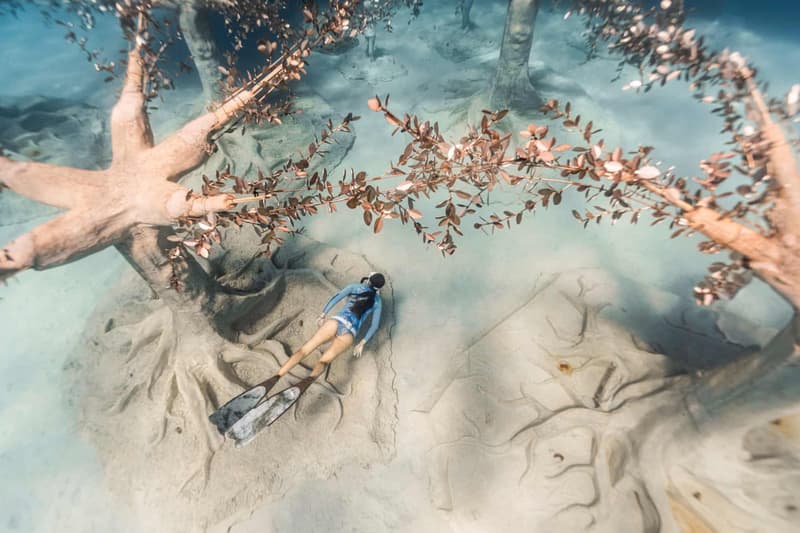 7 of 10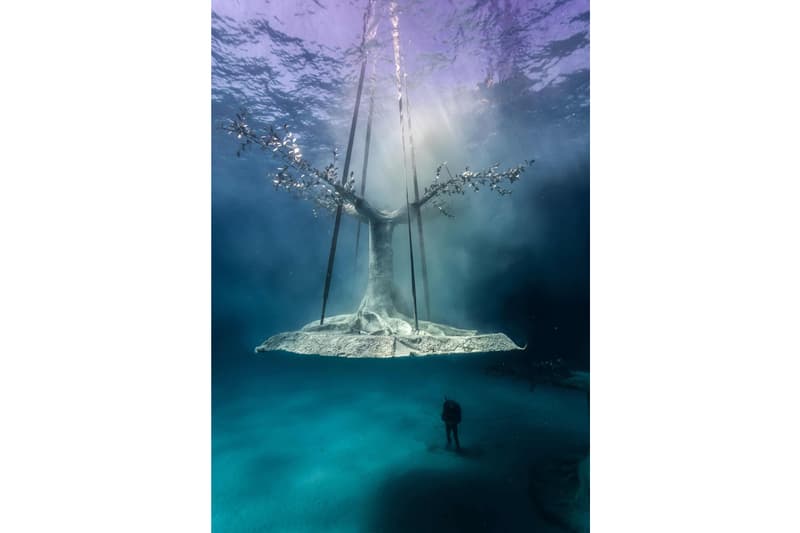 8 of 10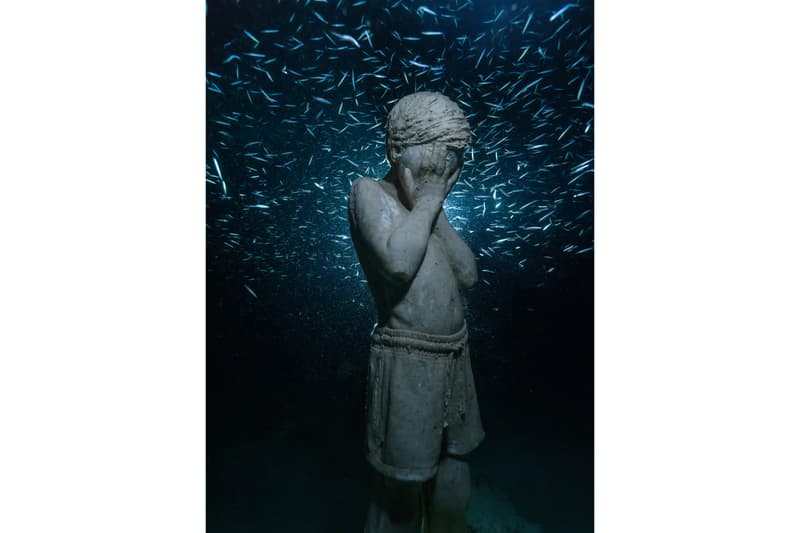 9 of 10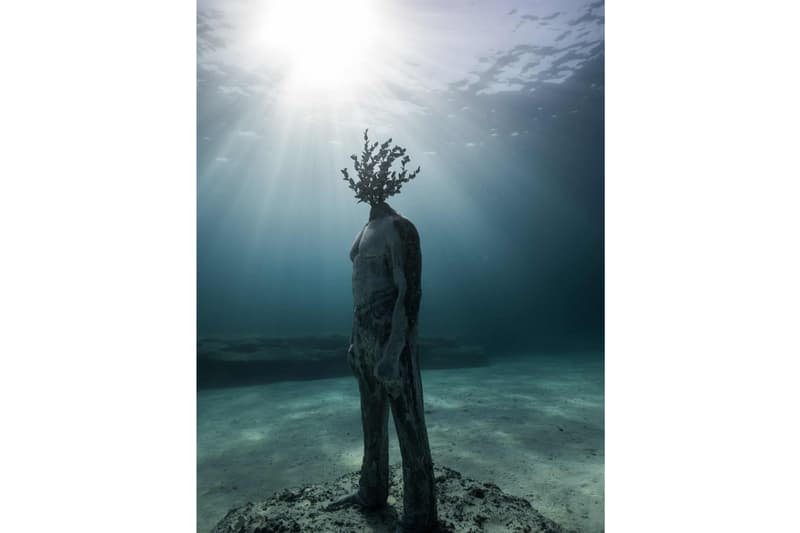 10 of 10
Dive Into the New Underwater Sculpture Forest by Artist Jason DeCaires Taylor
Located off the Southeastern coast of Cyprus.
---
There is a new underwater diving museum in Cyprus that is both daunting and exhilarating in its display. Entitled the "Museum of Underwater Sculpture of Ayia Napa (MUSAN)," by British artist, Jason deCaires Taylor, the work features over 90 sculptures that range from foliage to human figures, with the aims to reflect on man's relationship to nature.
Taylor is a former diving instructor who uses natural materials, such as shells and stones to cultivate seabeds where marine life can repopulate. His past work includes sculptures in the shores of France and Spain, some of which have increased biomass upwards of 200%. The latest display is located off the shores of Ayia Napa, a town on the Southeastern coast of Cyprus, where visitors can dive 32-ft below the water to a permanent display that is supposed to replenish the depleted marine population on that part of the Mediterranean Sea.
The work is laid in a way that resembles a charted path through an underwater forest. Perhaps one of the highlights of the work is a group of children encircling an adult, pointing their cameras with the message to pay notice to the effects that humans are causing to the sea and natural world.
"The sculptures are individually designed using safe pH neutral materials with textured surfaces to create homes, breeding areas and protective spaces," states the artist via his website. The 1m € ($1.2m USD) project is in conjunction with the government of Cyprus, who hopes to attract 50,000 tourists to the free exhibition annually.
MUSAN is available for both snorkelers and scuba divers. Follow the link to register.
Also in the news, New York Sunshine teams with Reebok for a basketball hoop installation made from upcycled materials.
MUSAN
Pernera Beach
5330 Ayia Napa,
Cyprus