A Movie is Being Made About Dennis Rodman's Infamous Trip to Vegas During NBA Finals
Titled '48 Hours in Vegas.'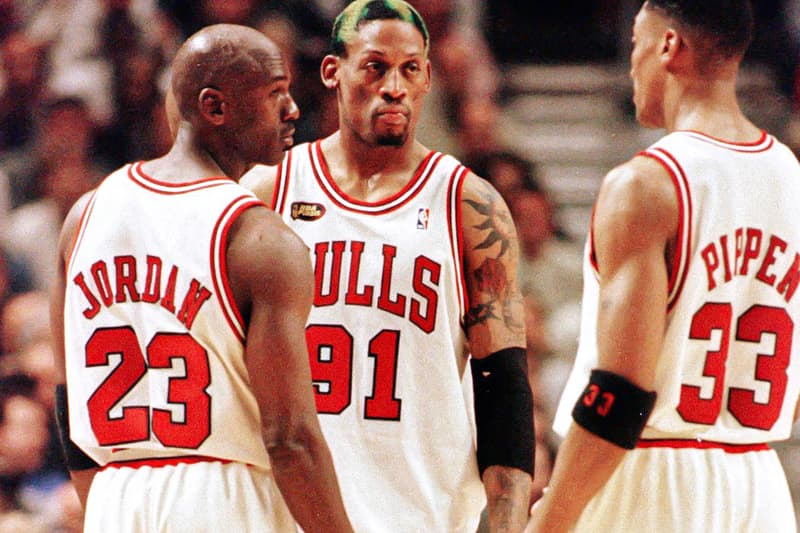 According to reports, Lionsgate will be releasing a film about Dennis Rodman's infamous trip to Las Vegas during the 1998 NBA Finals.
The interesting development in the Chicago Bulls Dream Team run slipped back into present pop culture thanks to its mention in The Last Dance documentary miniseries co-produced by ESPN Films and Netflix. Set to be produced by Phil Lord and Chris Miller with Rodman serving as executive producer, the "48 Hours in Vegas" is expected to see the basketball star and an assistant GM go on an adventure that leads to an unlikely friendship. Lionsgate reportedly was immediately interested in the screenplay written by Jordan VanDina and actively pursued the right to the film.
"There's only one Dennis Rodman. In 1998, there was nobody on Earth who'd be more fun – or maybe more dangerous – to party with. And yet that's not even half of who he is," said Lionsgate Motion Picture Group President Nathan Kahane. "This movie takes you on an unforgettable ride with the myth, the legend, and also the man that Dennis is, behind everything you think you know." Adding, "Dennis, whose amazing career and life will make for an off-the-wall hilarious yet completely human and emotional movie. You think you know anything about 'The Worm?' Just you wait!"
While producers Phil Lord and Chris Miller said, "Dennis refused to follow the herd. That is what made him a target and it's also what made him a star. His weekend in Las Vegas is full of fun and high jinks but it is also full of important questions about the way public figures, and workers are treated, especially when their individuality is expressed so vividly."
"I need a vacation…"#TheLastDance continues Sunday, April 26 at 9:00 PM ET on ESPN. pic.twitter.com/fIiLZ75J7q

— NBA (@NBA) April 20, 2020
For more entertainment news, John Cho recently discussed his worries about the inevitable anime comparisons for the live-action Cowboy Bebop.