Daniel Craig and Dwayne Johnson Are the Highest-Paid Actors in Hollywood
Followed by Will Smith, Denzel Washington and Leonardo DiCaprio.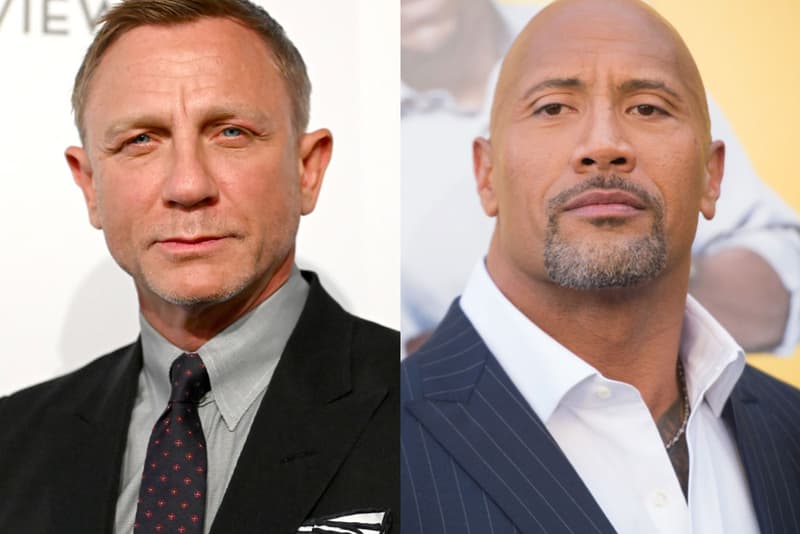 Daniel Craig has claimed Hollywood's largest movie-star salary, taking home more than $100 million USD thanks to Netflix's acquisition of two upcoming sequels to Knives Out, according to a new report from Variety.
Craig's sizable paycheck can be credited in part to the fact that Netflix pays film actors for the projected back-end box office participation they would have claimed had their movie released in theaters. That figure, combined with the additional salary Craig would have received for the mystery series' subsequent films, breeds a whopping nine-figure check.
Ranking in a distant second place, Dwayne Johnson earned $30 million USD for his starring role in Amazon's Red One, a figure which Variety reports could reach as high as $50 million USD once his backend is completed.
Then there's Will Smith, who made $40 million USD for the Richard Williams biopic King Richard, and Denzel Washington, who also raked in $40 million USD for his role in The Little Things. Closing out the top five, Leonardo DiCaprio bagged $30 million USD for his upcoming Netflix flim Don't Look Up.
Other A-list stars pocketing more than $10 million USD include Mark Wahlberg, Jennifer Lawrence, Julia Roberts, Sandra Bullock, Ryan Gosling, Chris Hemsworth, Brad Pitt, Michael B. Jordan, Tom Cruise, Keanu Reeves and Chris Pine. Last on the list, Robert Pattison earned a reported $3 million USD for his lead part in the upcoming DC blockbuster The Batman.
For more entertainment news, read what Michael Keaton had to say about his return as Batman for The Flash.