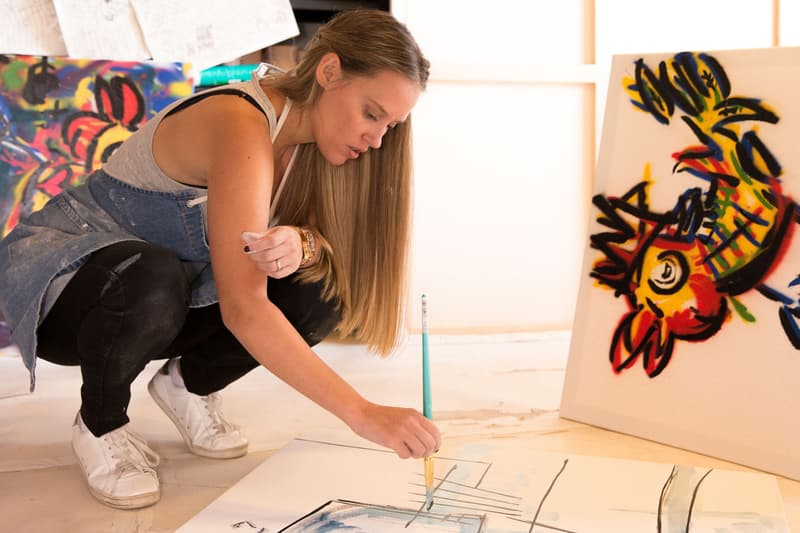 1 of 2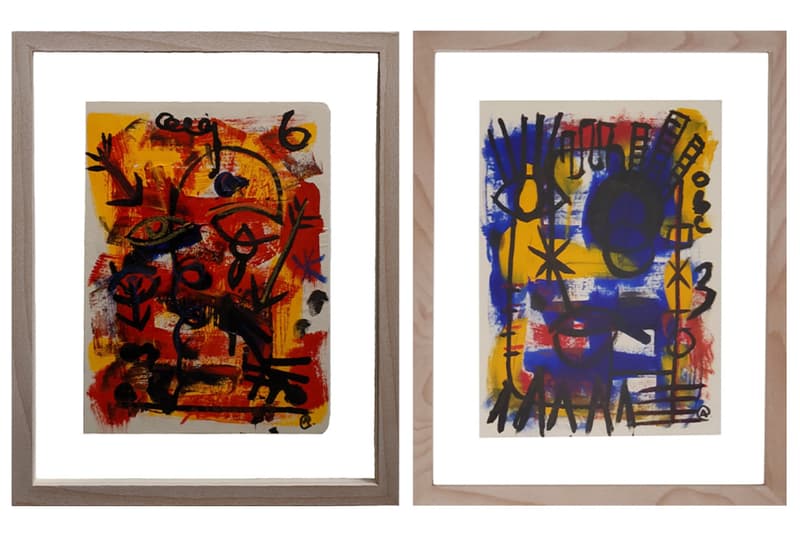 2 of 2
Ane Alfeiran Taps Into the Underworld of Aztec Mythology in Her New Exhibition
On view at Over the Influence Hong Kong.
---
Over the Influence will present a solo exhibition by Mexican artist, Ane Alfeiran. Entirely self-taught, the Hong Kong-based artist incorporates the many techniques she learns in her travels to create gestural artwork that features vivid blocks of color and loose figuration.
In "Camino Al Mictlan (On the Way to Mictlan)," Alfeiran taps into the folklore of her native Mexico. The title of the show "Mictlan," references the underworld in Aztec Mythology — a realm with nine distinct levels that the Aztecs believed people migrated to after death. The themes commented in her work come from an extensive amount of research, but when it comes to painting, her mark is "very fluid and instinctive – I let my unconscious take over," she tells Hypebeast. Human connection, emotions, death, environmental impact, feminism, memories, history and religion all play a role of sorts in her work — but her aim as an artist, is "to provoke emotion in the viewer and make them question their own emotions," Alfeiran adds.
As a foreign artist living and working in Hong Kong, Alfeiran notes of the growing art scene transpiring in the region. She finds inspiration in the traditions and philosophies of other cultures and uses them to keep questioning her own reality and creative process.
Ane Alfeiran's "Camino Al Mictlan (On the Way to Mictlan)" is on view at Over the Influence from August 21 to October 2.
Elsewhere in art, Hypebeast paid a studio visit to Los Angeles-based artist, Joseph Lee.
Over the Influence
G/F & 1/F,
159 Hollywood Road
Central Hong Kong