Former BigBang Member Seungri Sentenced to Three Years in Prison on Sex Scandal Charges
Along with a ₩1.15 billion KRW ($990,000 USD) fine.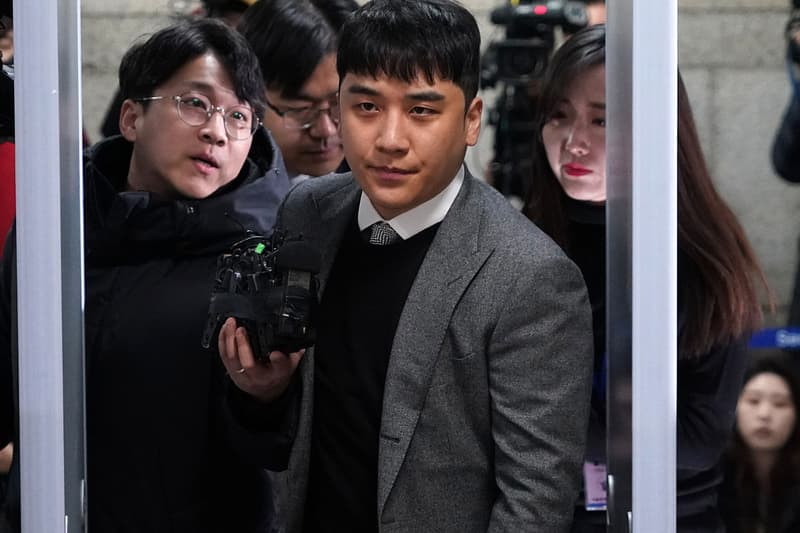 The South Korean military court has reached a conclusion for former BigBang member Seungri's involvement in the infamous sex scandal that rocked the K-pop industry.
Allegedly partaking in the facilitation of prostitutes that ultimately funneled into avenues that involved investors, nightclubs, embezzlement, bribery, and illegal gambling, the 31-year-old Korean star was thrown to the center of the ordeal after 2019's Burning Sun scandal due to his 20 percent stake in Burning Sun Entertainment.
The court revealed that Seungri will now be facing three years of jail time and a ₩1.15 billion KRW ($$990,000 USD) fine. Seungri continues to stand firm on his innocence, reiterating that it was his business partner that initiated all the illegal activities. This statement was regarded as an attempt to "shift blame" during the hearing, which ultimately led to the final verdict.
#Kpop superstar #Seungri was sentenced to three years in jail and fined $989,000 for crimes including providing prostitutes to foreign businessmen https://t.co/H8CQgxMmhG pic.twitter.com/PfLGkPLkrw

— Bloomberg Quicktake (@Quicktake) August 12, 2021
[NEWS] 210812 via Maeil Business Newspaper
Source: https://t.co/f7xXOSDbY9
Reporter: Park Se-yeon
Trans by: @gottatalk2vi

The military court sentenced Seungri to a 3-year prison term & addtl fines of 11억 5690만원 (approx 9.5M USD).#Seungri #승리 #スンリ #胜利 @ForvictoRi pic.twitter.com/71MCJR2Lki

— ?할말 있어 브이? (@GottaTalk2V1212) August 12, 2021
In other entertainment news, Jake Paul's federal charges were dismissed for Arizona mall looting.