Ben Simmons Has Reportedly Cut Off All Communication With the Philadelphia 76ers
Even going as far as ignoring Joel Embiid's phone calls.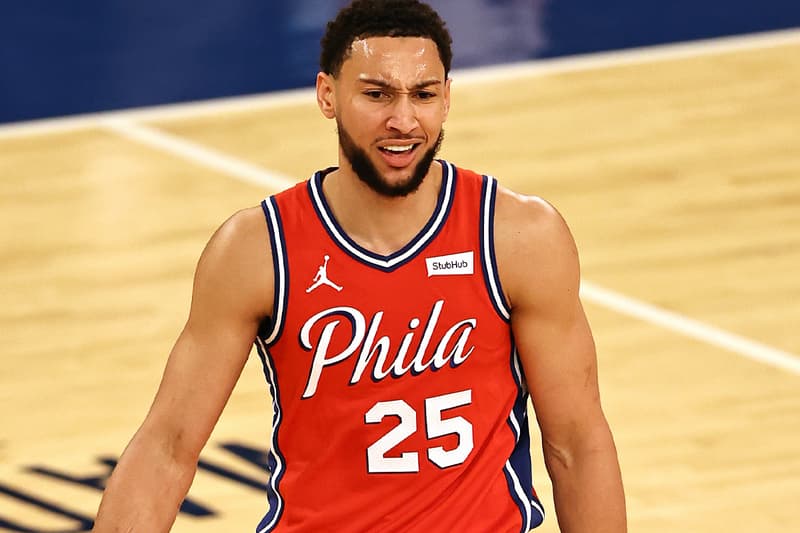 The Ben Simmons saga continues in Philadelphia as it is reported that the guard has seemingly cut off all communications with the team, including ignoring Joel Embiid's phone calls.
According to Jason Dumas of KRON4 News, Simmons has stopped speaking to "basically everyone in the Sixers organization." The only line of communication open with Simmons is reportedly through his agent Rich Paul. Dumas commented on the tarnished relationship between the Philadelphia 76ers and Simmons stating that it is now "beyond repair" and is "getting worse by the day."
As trade discussions are continuing to be on a high, Simmons' main concern is supposedly ending up in a "bad situation." The athlete is willing to move to one of California's teams. He is, however, unwilling to be traded to the Toronto Raptors or Portland Blazers. Dumas also reports that Simmons' relationship with his teammate Joel Embiid is currently on the rocks, "Joel Embiid has reached out to him several times since then. And he hasn't returned Joel Embiid's phone calls."
After the team's loss to the Atlanta Hawks in the Eastern Conference semifinals, Simmons' relationship with the team appears to have continued to sour. Following the loss, Simmons told reporters, "We lost, it sucks, I am who I am, it is what it is, it's not easy to win…first thing I'm going to do is clear my mind and get my mental right."
It remains to be seen how this will unfold as NBA trade deadlines near.
.@JDumasReports joined the show and discussed his report that Ben Simmons is cutting off communication with 76ers…and Simmons is open to the #Warriors. TAP RIGHT NOW!

?LISTEN⬇️https://t.co/r9cW0XcJPe pic.twitter.com/10ixtAkC9h

— The Morning Roast (@MorningRoast957) August 5, 2021
In other sports news, LeBron James had some words for those questioning new Lakers roster.