An Early Preview of the Ultra-Rare 2022 Bentley Mulliner Bacalar
Only 12 will be made, and no two are commissioned the same.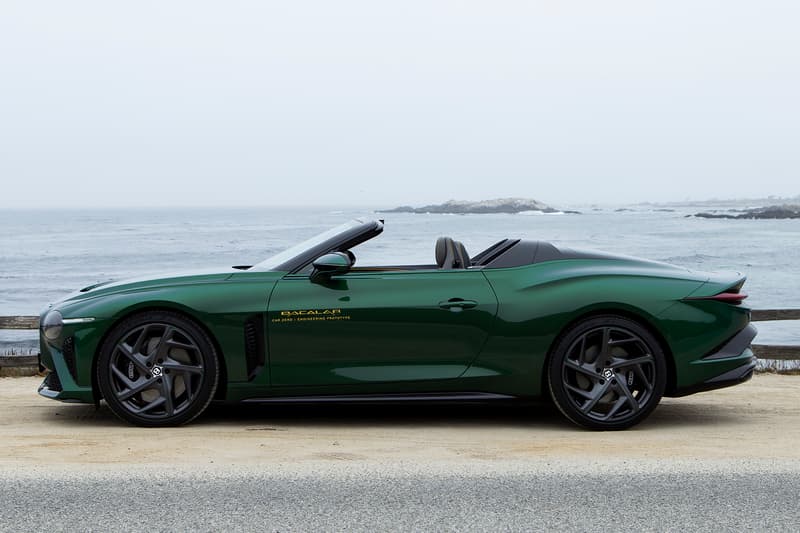 1 of 13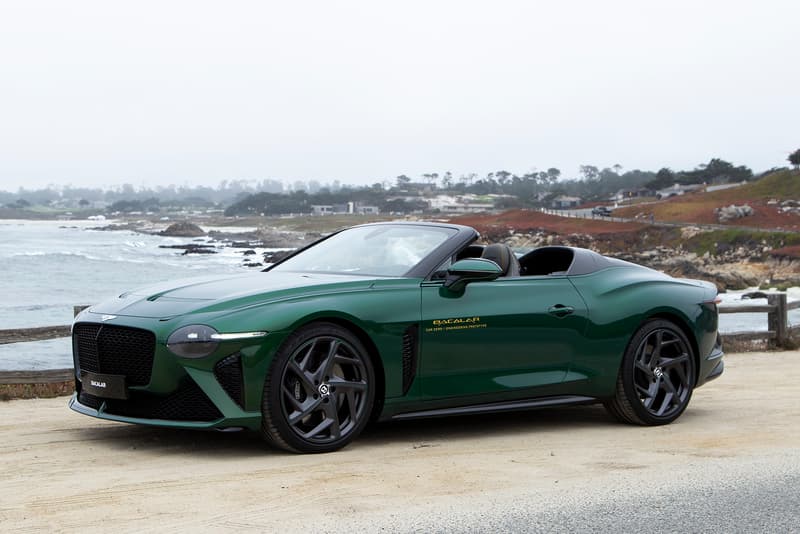 2 of 13
3 of 13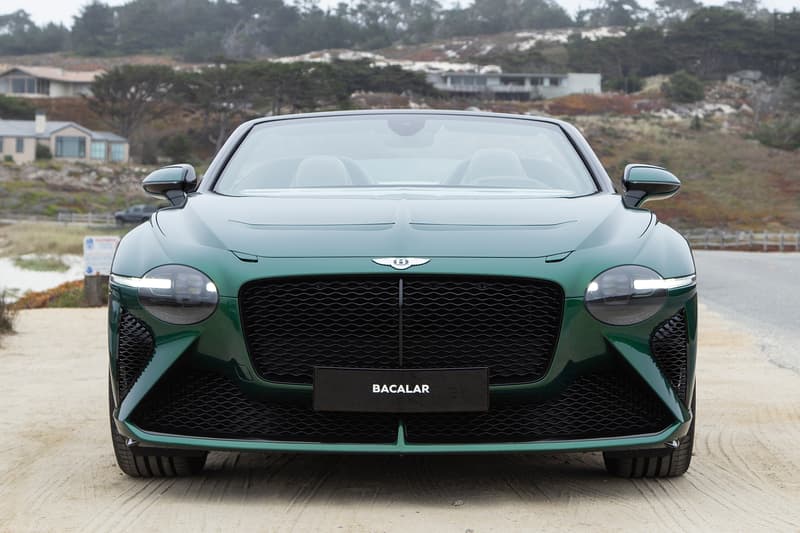 4 of 13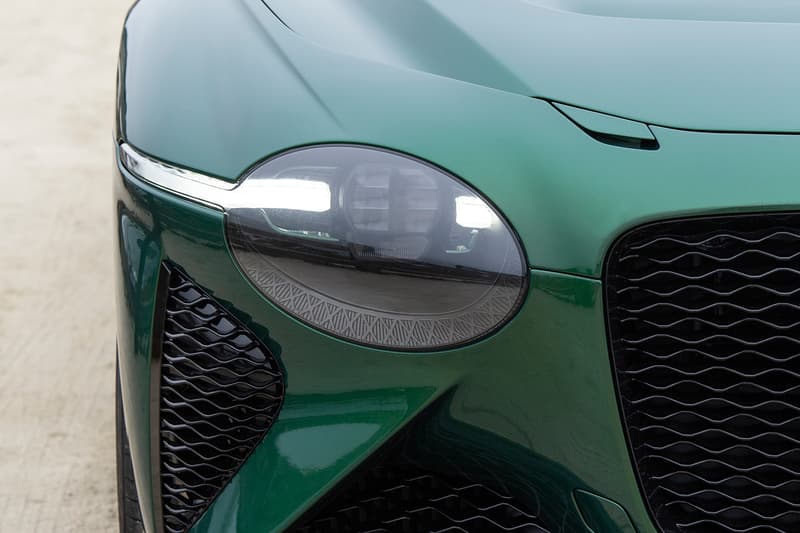 5 of 13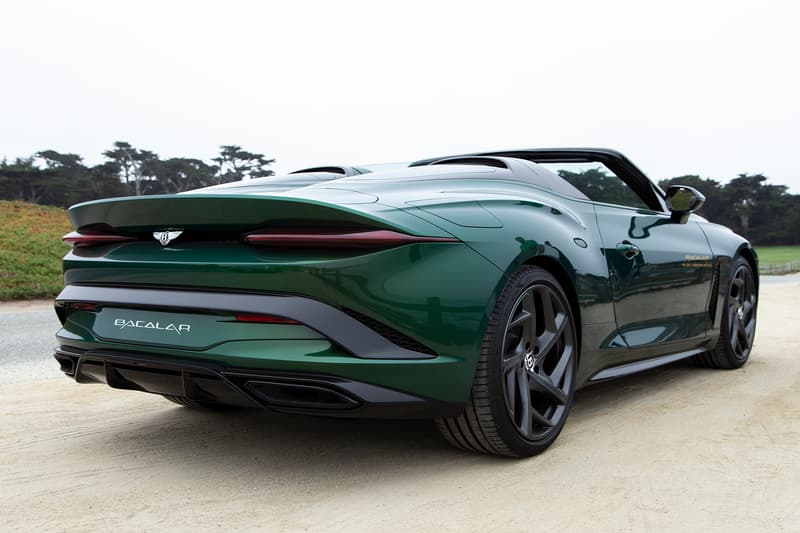 6 of 13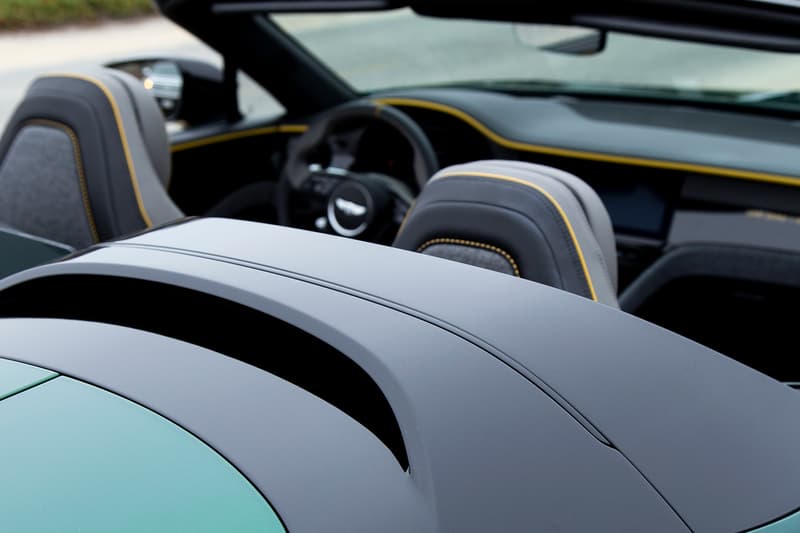 7 of 13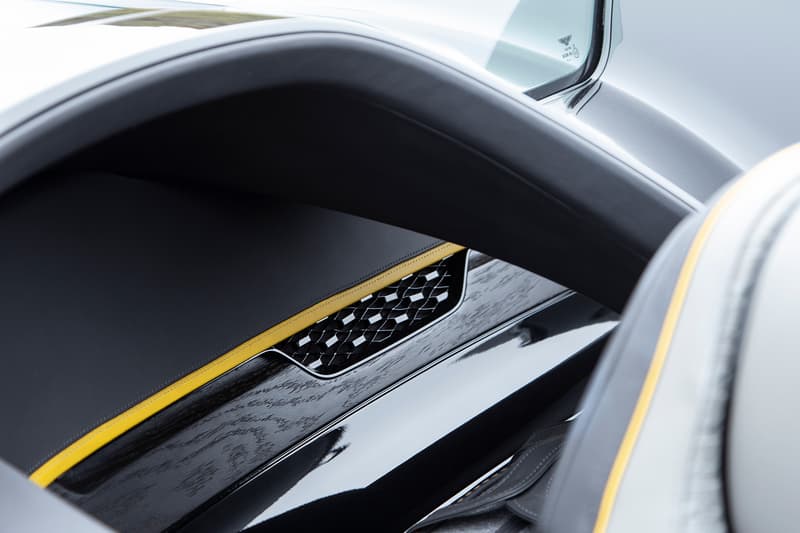 8 of 13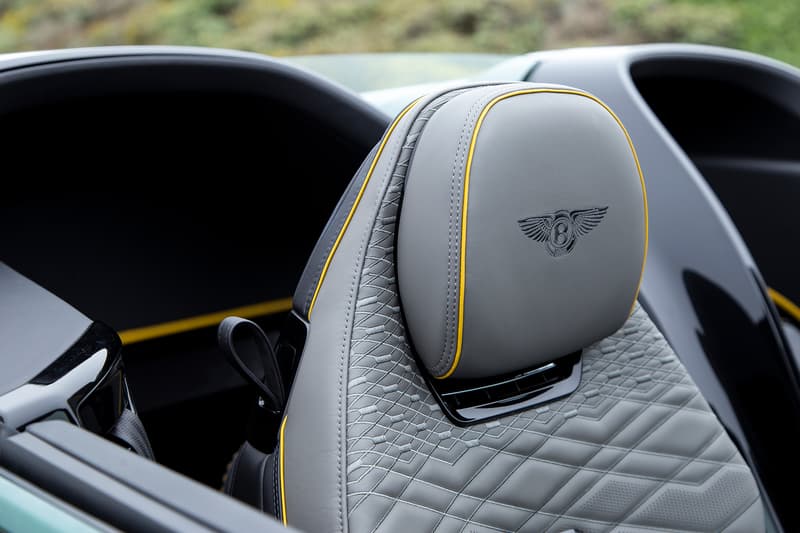 9 of 13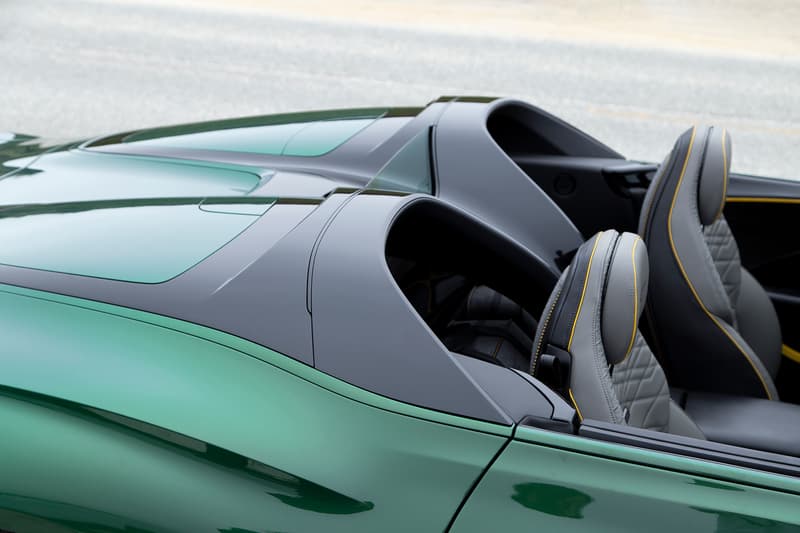 10 of 13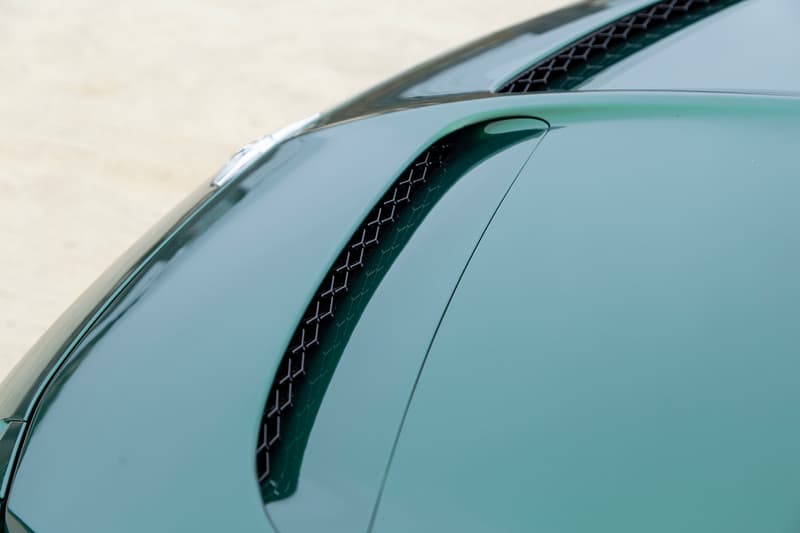 11 of 13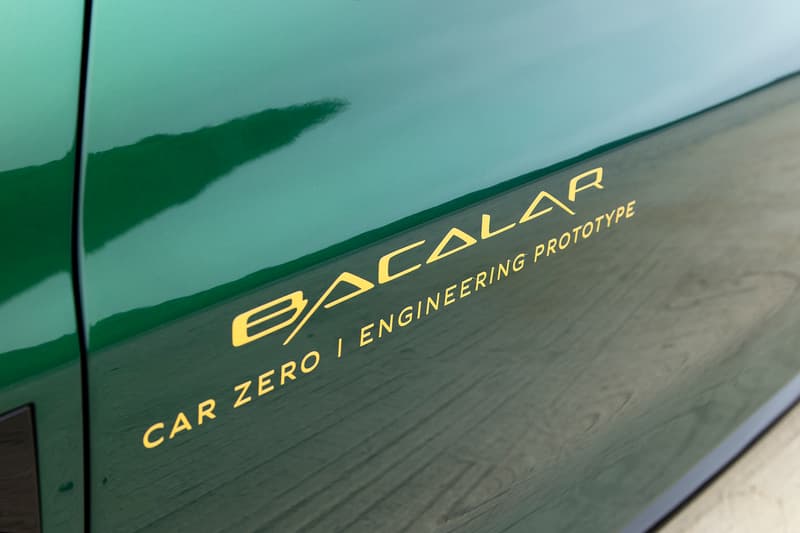 12 of 13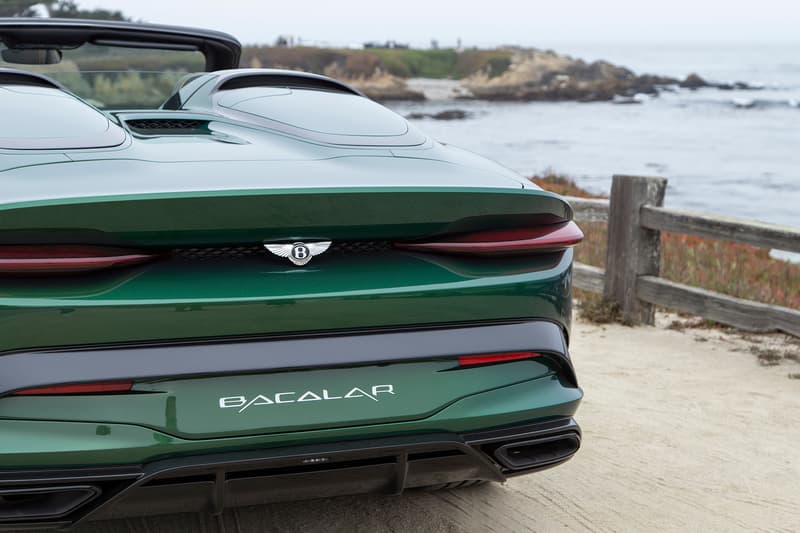 13 of 13
As previewed earlier this spring, Bentley was able to present its highly limited and exquisitely produced Bacalar, created under the Mulliner monicker reserved for the U.K. brand's coachbuilt vehicles. The Mulliner Bacalar Car Zero – a designation that denotes its prototype status – in Scarab green was one of six presentations by Bentley during Monterey Car Week 2021.
Upon approaching, the Bentley Mulliner Bacalar speaks a similar design language to the Continental GTC – a butch, wide, curvaceous shell that is not only expansive width-wise, but length-wise as well. The details bespoke to the Bacalar, as a whole, give the drop-top grand tourer a level of style that commands attention in a shape not seen elsewhere, even within the Bentley brand.
Beginning with the rear half, the Bacalar is dominated by two Speedster-esque rear haunches that protrude aft of the driver and passenger. Since the Bacalar is configured as a roof-less coupe with no option for a hard top, the rear design was a pinnacle point of presentation and is instantly recognizable for bystanders. The muscular shoulders taper sharply as you approach the tail lights, giving the Bacalar a fluid, almost fish-like appearance that accents both a smooth aerodynamic look as well as acting as a high-speed spoiler. Thin tail lamps and equally-narrow exhaust form the flat nature of the rear end as the Mulliner Bacalar passes you on straightaways.
From the front, the GT car also exudes elegant aggression, with broad wings and a very-low chin line. An assortment of shapes, while seemingly conflicting at first, form a combination of functionality with a refined style through mesh and materials. The central air intake creates a bold rectangle, but within are diamond-esque formations – a design language also found elsewhere like the seats and tail lamp lenses. Two extra-large hood vents are found just slightly below the hood line, creating flared nostrils that accent a symmetrical division line. The hood vents are surely needed, as underneath hides a massive 6.0L W12 TSI engine, good for over 650 horsepower and 900 Nm of torque, one of Bentley's most powerful motors ever made.
While the exterior speaks volumes of the Bacalar's no-holds-barred approach to design, the interior actually adopts Bentley's approach towards sustainability. Not only is the tweed-lined upholstery striking and instantly noticeable for its distinctive texture, its wool is sourced from the globally reputed Lovat Mill in the United Kingdom. Eco-consciousness continues with the use of the wood found on the dashboard and rear shelf, which is constructed of fallen Riverwood that's over 5,000 years old. Its texture is grainy and with curves and valleys, but is overall smooth to the touch and matte in appearance for a solid look and feel to the interior.
For all of its exquisite details and character, the Mulliner Bacalar won't be often seen in public: not only will there be only 12 units to ever be produced, each will command a starting price of $1.9M USD from interested parties, and all 12 are accounted for.
View our original photography above and if a sedan is more flavor, Bentley also introduced a Flying Spur Hybrid Odyssean Edition.