Tyler, The Creator Seemingly Trolls DJ Khaled After 'CALL ME IF YOU GET LOST' Goes No. 1
Taking to Twitter to apparently address an old comment from his chart rival.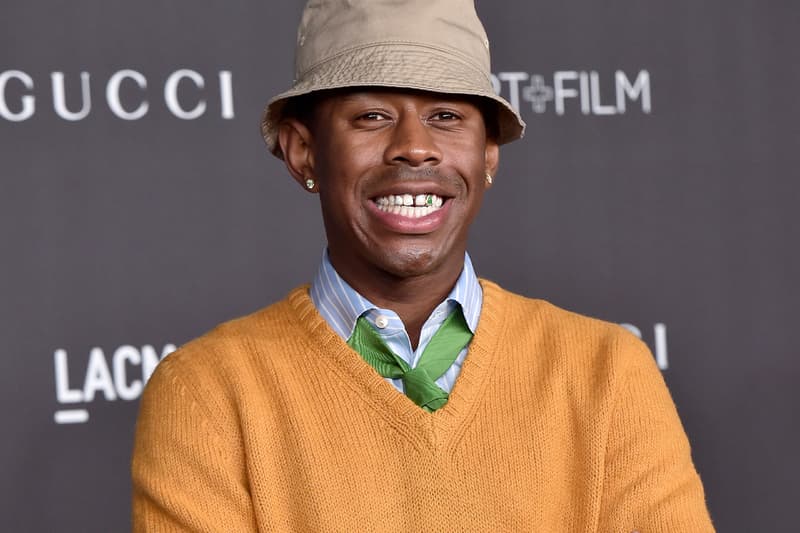 Tyler, The Creator has earned his second number one album with CALL ME IF YOU GET LOST, and the rapper took to Twitter to express his excitement while seemingly addressing an old comment made by his chart rival and We the Best Music label founder, DJ Khaled.
Tyler wrote, "MYSTERIOUS MUSIC! HA!" and "N****S IS BLESSED" in two separate tweets. Fans were quick to point out that it was likely aimed at Khaled since the producer has once used the exact adjective to describe Tyler's sound.
In 2019, Tyler's IGOR album also hit No. 1 on the Billboard 200, surpassing Khaled's Father of Asahd. Khaled expressed that he did not quite understand why he did not take the top spot writing in a now-deleted post, "I make albums so people can play it and you actually hear it. You know, driving your car, you hear another car playing it. You know, go to the barbershop, you hear them playing it. You know, turn the radio on, and you hear them playing it. It's called great music. It's called albums that you actually hear the songs. Not no mysterious sh*t that you never hear it."
Two years later, Rap-Up reported that Tyler spoke with Zane Lowe and commented on Khaled's reaction. Tyler stated that he did not have bad blood with the producer, however, it did make beating him out for the top album spot that much sweeter. He added, "This is no disrespect to Khaled or anyone, but this n***a had every person in the industry, everyone on that fucking album—everyone, everyone—Cardi B, 21 Savage, Travis Scott, Post Malone, Beyoncé and JAY, everyone who sells billions of records. And the fact that I beat him with this that isn't parallel to all the popping music right now was f**king crazy, bro."
Check out the Tweets below.
NIGGAS IS BLESSED

— Tyler, The Creator (@tylerthecreator) July 4, 2021
MYSTERIOUS MUSIC! HA!

— Tyler, The Creator (@tylerthecreator) July 4, 2021
In case you missed it, Riot Games Music has released a lo-fi beats album for content creators.