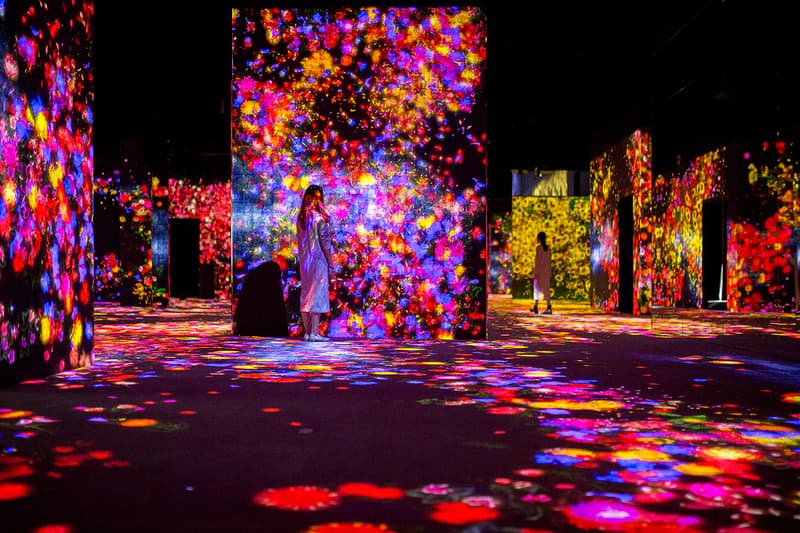 teamlab Borderless is the Most Visited Single-Artist Museum in the World
Setting a new Guiness World Record.
---
teamLab Borderless Tokyo is a vast and immersive 107,000 square foot space filled with a world of interactive artworks. The exhibition was opened by global art collective teamLab in 2018 with a group mission to explore "a new relationship between humans and nature, and between oneself and the world through art." The exhibition is a major hotspot for locals and tourists alike and was selected as one of the World's 100 Greatest Places by TIME in 2019.
It has now been announced that the teamLab Borderless has set the Guinness World Record for the "Most Visited Museum" dedicated to a single group or artist in the world.  The exhibition which opened in 2018 saw a record-breaking 2,194,284 visitors to the art museum the following year, beating out the Van Gogh Museum in the Netherlands with 2,134,778 visitors, and the Picasso Museum in Spain with 1,072,887 visitors.
"teamLab has been using digital technology to create art since 2001, and our work is based on the concept of collaborative creation. We are honored to be recognized by Guinness World Records as the most visited museum in the world, and we hope this experience will help us further explore new perceptions of how we relate to the world," said teamLab in a statement.
The teamLab Borderless exhibition is now open, rotating in new artworks and experiences frequently. New teamLab sauna and Planets solo exhibitions are also currently on display in Tokyo.
teamLab Borderless: MORI Building DIGITAL ART MUSEUM
Odaiba Palette Town 2F,
1-3-8 Aomi, Koto-ku,
Tokyo, Japan
teamLab & TikTok, teamLab Reconnect: Art with Rinkan Sauna
5-10 Roppongi,
Minato-ku,
Tokyo, Japan
teamLab Planets TOKYO
Toyosu 6-1-16,
Koto-ku,
Tokyo, Japan
View this post on Instagram
View this post on Instagram
For those in North America, teamLab will launch a major solo exhibition at San Francisco's Asian Art Museum on July 23.