NBA Unveils Commemorative 75th Anniversary Logo
Set to be used for the 2021-2022 season.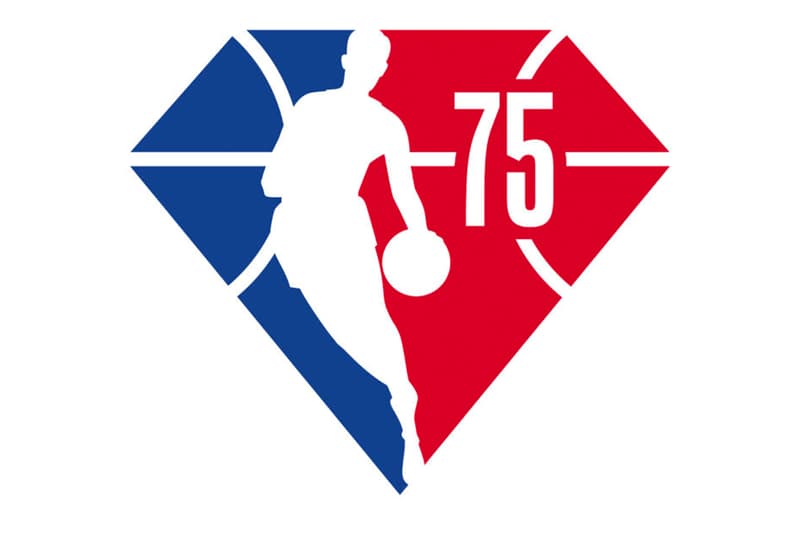 The NBA is commemorating its 75th anniversary with a new league logo.
The league has confirmed a new design for the Logoman identity that is based on the classic 75-year anniversary symbol – the diamond. In a statement, the league said that the logo will "appear throughout the 2021-22 season on courts and official NBA merchandise, inside arenas and in original broadcast, digital and social media content."
The NBA has kept the Jerry West-inspired silhouette for the logo, but instead, it is overlayed on top of a diamond outline as the background. The league began in 1946 and the first-ever NBA game occurred on November 1. The match saw the New York Knicks face off against the Toronto Huskies (now Toronto Raptors), coming out victorious in a close game with the final score of 68-66. Back then, the league had a different name and was known as the Basketball Association of America. The then-Philadelphia Warriors, now known as the Golden State Warriors, won the first-ever championship of the league.
View this post on Instagram
In other NBA news, take a pick at who has the best on-court kicks in Game 1 of the NBA 2021 Finals.