Joey Chestnut Claims 14th Victory in Fourth of July Hot Dog Eating Contest
Inhaling 76 hotdogs in 10 minutes.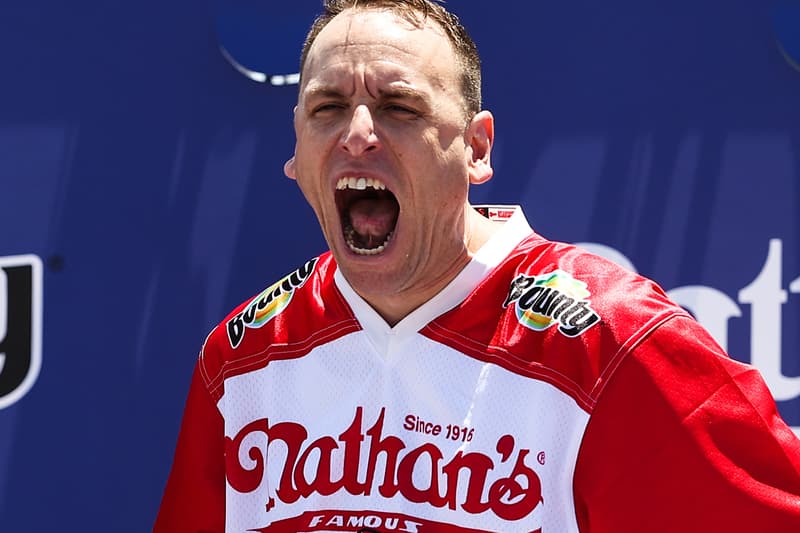 Joey 'Jaws' Chestnut does it again as he breaks last year's record by chowing down 76 hotdogs in 10 minutes to take home the crown at this year's Nathan's Famous Fourth of July Hot Dog Eating Contest at Coney Island.
For this year's competition, Chesnut took home the Mustard Belt and his 14th victory. His new record trumps last year's best of 75 which bettered his 2018's 74, taking consistency to a whole new level.
"It just felt good," Chestnut said in an ESPN interview. "Even if I was uncomfortable, having everybody cheer me and push me, it made me feel good."
Chestnut has consumed 1,089 hot dogs in his entire career and is currently ranked first in the world by Major League Eating. He put an end to Japan's Takeru Kobayashi's 2001 to 2006 win streak and has since then won every year except for 2015 when Matt Stonie outdid him.
"This is what I love. I love eating in front of people and they love pushing me," Chestnut continued in the ESPN interview. "I'm just a guy that eats hot dogs and has fun. I'm just so happy to be doing this."
JOEY CHESTNUT WITH A NEW WORLD RECORD 76 HOTDOGS IN 10 MINUTES ?

14 titles ? pic.twitter.com/3iia7YIHdr

— SportsCenter (@SportsCenter) July 4, 2021
Watching Joey Chesnut every 4th of July #NathansHotDogEatingContest pic.twitter.com/t5iKsx4pEq

— Jonas (@jonasdevera7) July 4, 2021
What a graphic on Joey Chesnut's greatness. pic.twitter.com/EL9rPrHEd5

— Nick Whyman (@NickWhyman) July 4, 2021
The most dominant athlete of our generation: Joey Chesnut pic.twitter.com/lw7pxOHL5L

— sosa? (@BiscayneBam) July 4, 2021
is Joey Chesnut in the GOAT athlete conversation?

— Michael Carter (@8kMike) July 4, 2021
Elsewhere in food, Morgenstern's new Ice Cream Burger is as all-American as it gets.