Jared Leto Is Unrecognizable As 'House of Gucci' Character
Playing the role of Paolo Gucci in full prosthetics.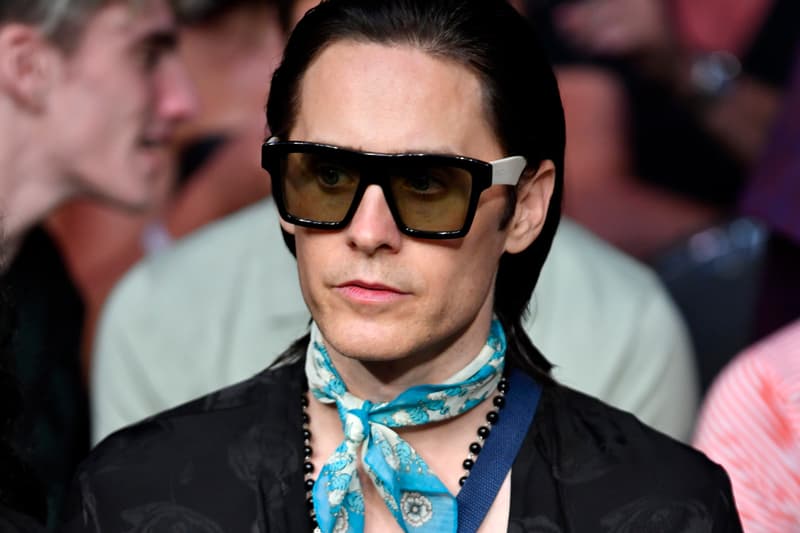 MGM Studios still hasn't released the trailer for House of Gucci, but in the meantime, the first set of character posters is out, giving fans a first-look at its stars in character.
Lady Gaga portrays the glamorous Patrizia Reggiani, who was tried and convicted for organizing the assasination of her ex-husband, the former head of the Gucci fashion house Maurizio Gucci, who is played by a glasses-donning Adam Driver.
Jared Leto also joins the cast as Paolo Gucci, the former vice president and managing director of Gucci. For the role, Leto was decked out in prosthetics, completely transforming the 49-year-old actor into the balding fashion executive.
View this post on Instagram
Fans took to Twitter to poke fun at the actor's radical transformation.
"Jared Leto's character looks like he belongs to Mount Rushmore," one user wrote about the stone-faced character.
Can't see this one fast enough! And Jared Leto where??? #HouseOfGucci pic.twitter.com/ptSQgyelH0

— Kevin C. Johnson (@kevincjohnson) July 29, 2021
This being Jared Leto is sending me like no other. pic.twitter.com/4tsXT53PJw

— Baby Annette (@yosoymichael) July 29, 2021
It appears that Leto enjoys taking up roles that require him to completely change his appearance. He played a 118-year-old man in Mr. Nobody and was recently made into a monstrous vampiric creature for Marvel's forthcoming Morbius.
Jared Leto's agent: "Jared, we have a potential new project for you. You'd be wearing prosthetics and makeup. Let me tell you what they movie is abou-"

Jared Leto: "You son of bitch, I'm in" pic.twitter.com/zX4GAxbsgN

— Will Mavity (@mavericksmovies) July 29, 2021
Directed by Ridley Scott, the true crime story House of Gucci will debut in theaters on November 24. Al Pacino and Jeremy Irons are also in the main cast, playing Aldo Gucci and Rodolfo Gucci, respectively.
Meanwhile, Gucci family members have expressed disappointment in the film. Gucci heir Patrizia Gucci told The Associated Press that she feels those behind the film are "stealing the identity of a family to make a profit."
In other entertainment news, Scarlett Johansson is suing Disney over breach of contract with the dual release of Black Widow.