Domino's Japan Gives Londoner a Real Shocker With "Fish and Chips" Pizza
How can you say no to an apology in the form of a free pizza?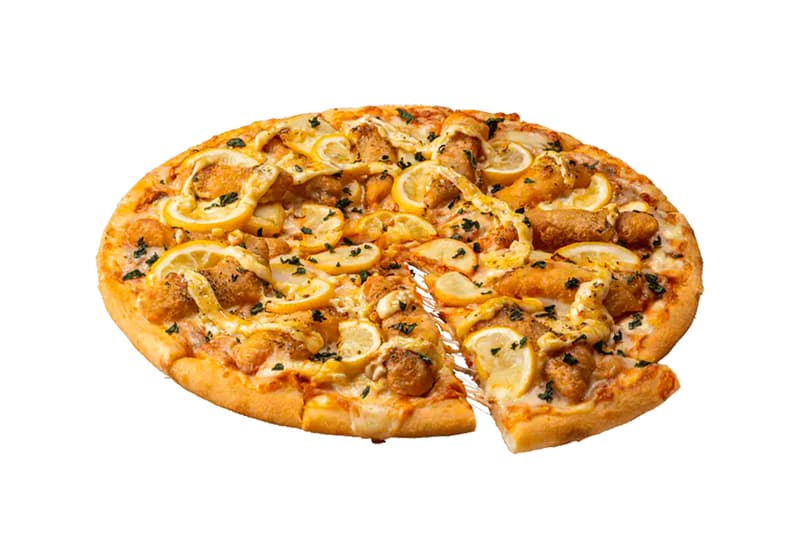 Domino's Pizza Japan is known for shelling out wild menu innovations, such as the latest Sakusaku ("Crispy") Fish and Chips pizza creation which was a real shocker to one Londoner.
Earlier in the year, the chain launched a pizza topped with boba tapioca and mochi dumplings, which in comparison is far more experimental than the current pie at hand. The Sakusaku Fish and Chips pizza is loaded up with slices of fried fish and potato, tomato sauce, tartar sauce and a sprinkle of basil. Finishing off the pie are slices and peels of lemon rather than just a squeeze of citrus juice.
The user took to Twitter to express his dismay at the innovation and Domino's Pizza took notice to give an apology while offering a free pie. He quickly came back with a disclaimer stating that he's willing to take a bite and is now craving some Fish and Chips pizza.
Japan Dominos have invented a dish that insults both England and Italy. pic.twitter.com/sacNAtvMex

— mark emlyn evans (@marcooth) July 11, 2021
We are sorry our fish and chip pizza has caused so much trouble. We think it's quite delicious. If you are in Japan and would like to challenge let us know? We may be able to work out a plan internally that we can offer to you for free!?

— ドミノ・ピザ (@dominos_JP) July 12, 2021
Just to FYI that I would probably quite enjoy eating this.

— mark emlyn evans (@marcooth) July 11, 2021
In case you missed it, Popeyes is officially launching Chicken Nuggets.