Crocs Reports Record-High Second Quarter Revenue As Global Demand Surges
The casual footwear label has never been stronger.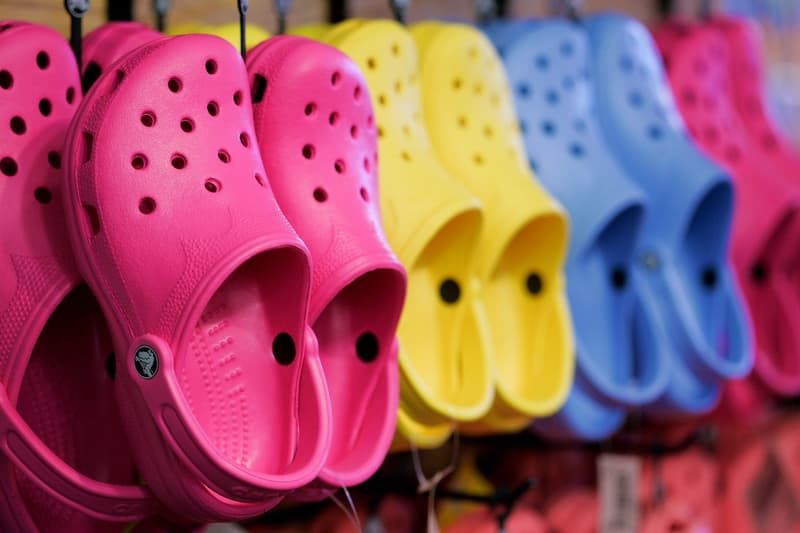 Crocs Inc. on Thurdsay reported a second-quarter revenue of $640.8 million USD, a 93.3 percent increase — or an 88.4 percent increase on a constant currency basis — in comparison to 2020. The figure exceeded the Colorado-based shoe company's initial revenue projection of $565.2 million USD amid surging global demand.
Additionally, the company shared diluted earnings per share of $4.93, a large increase to 2020's 83 cents in the same period. Adjusted diluted earnings per share were reported at $2.23, a $1.22 increase from the company's figures for the same period last year.
Crocs also raised its full-year guidance, now expecting its revenue to increase between 60 and 65 percent in comparison to 2020. Last quarter, the brand reported an updated guidance that expected sales to grow between 40 and 50 percent across the full year. During its third quarter, the company forecasts that its revenue will increase between 60 and 70 percent compared to 2020's $361.7 million USD earnings for the same period.
The company also reported that operating income more than tripled to $195.3 million USD compared to 2020 figures, while operating margins increased to 30.5 percent.
"We continue to see strong consumer demand for the Crocs brand globally. On the back of record second quarter results and continued momentum, we are raising our full year 2021 guidance," said Andrew Rees, Crocs chief executive officer in a statement. "We are also committing to net zero emissions by 2030, enabling us to provide 'comfort without carbon' to our customers worldwide."
Elsewhere, Bodega is celebrating 15 years of business with a PLEASURES capsule collection.