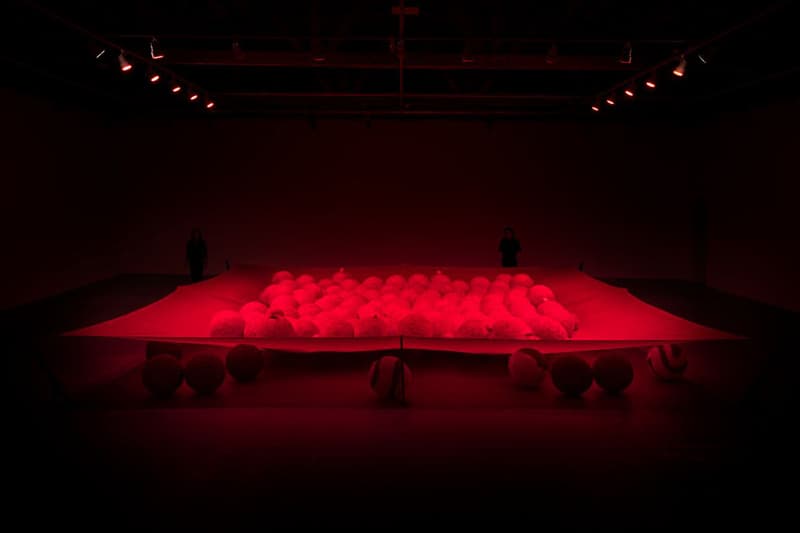 1 of 6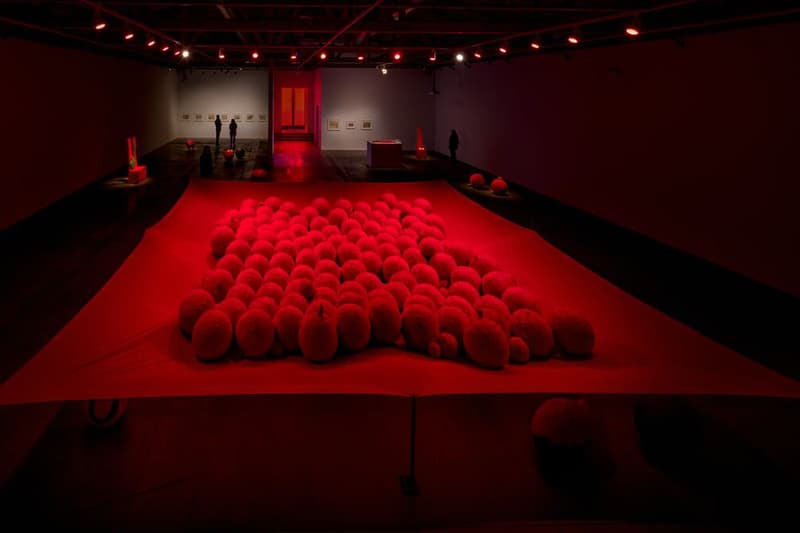 2 of 6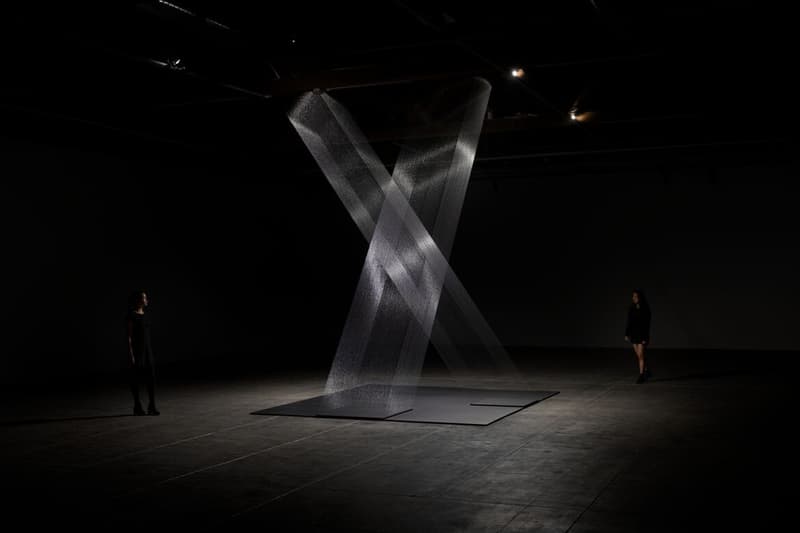 3 of 6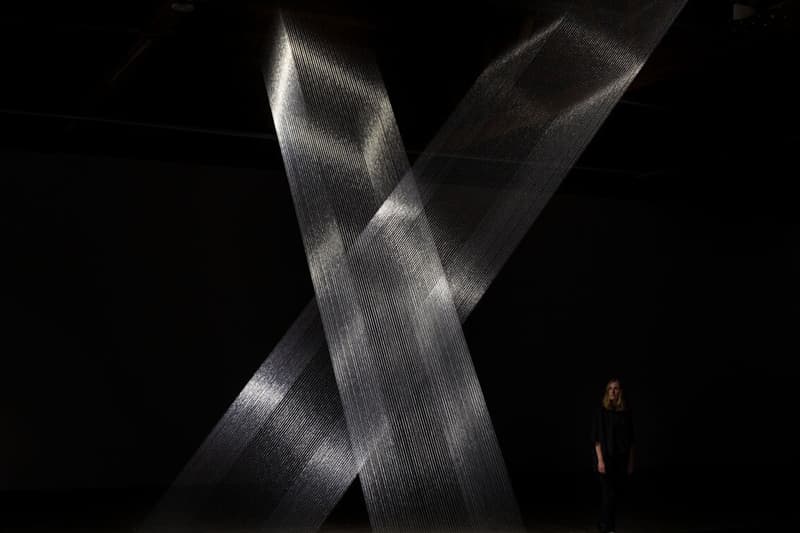 4 of 6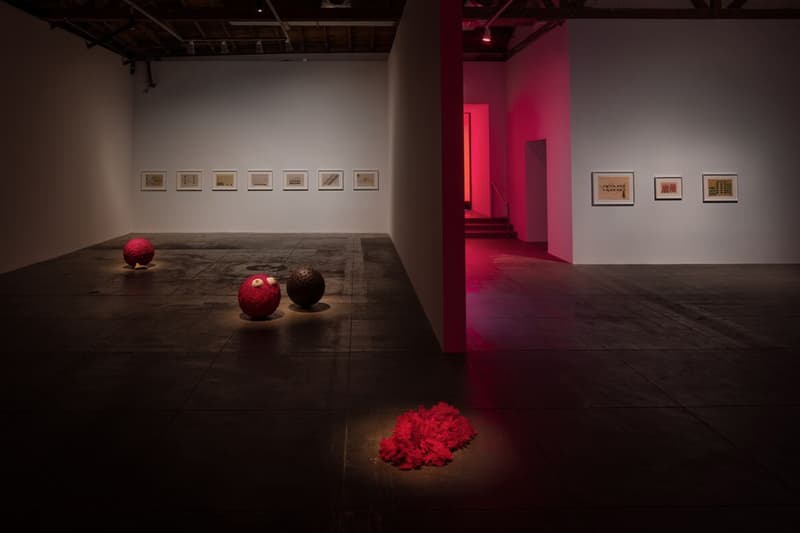 5 of 6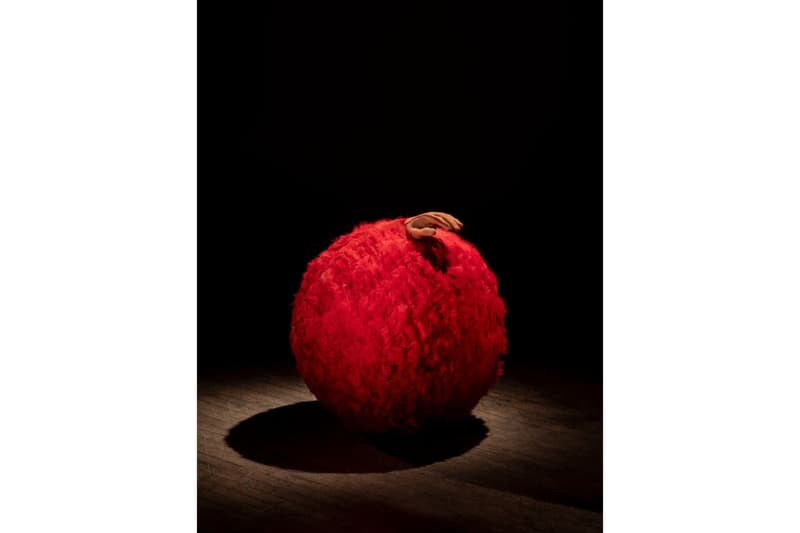 6 of 6
Lygia Pape's "Tupinambá" Exhibition Will Chill the Senses
Now on view at Hauser & Wirth Los Angeles.
---
Hauser & Wirth Los Angeles is currently viewing an ominous exhibition by the late-Brazilian artist, Lygia Pape. Entitled, "Tupinambá," the body of work was one of the last created by the artist, and is the first time it is being exhibited in the US.
Lygia Pape's work transcended a number of mediums, including film, sculpture, painting and live installation, to name a few. She was one of the founding members of Brazil's Neo-Concrete Movement — a phenomenological aesthetic that believed that art should not simply be static forms representative of life, but living organisms itself.
In "Tupinambá," the red feathers on display reference those used by the native Tupinambá tribe of Brazil, who amongst many of their practices, were known to devour their prisoners. Pape once stated, "The Tupinambá devoured their prisoners, their enemy, not from hunger as in cannibalism, but to swallow and assimilate the spiritual capacities of the other."
Pape had a fascination with Brazil's indigenous past. One in which the artist translated into her work, which offered a contrasting perspective on the country's modernist history. This interest comes to life in the brooding dark room filled with her sculptures and film, Catiti-Catiti (1974), which will surely shock the senses as it sets the exhibition in play.
Be sure to witness Lygia Pape's"Tupinambá" at Hauser & Wirth's Los Angeles location before it ends on August 8.
Elsewhere in art, the teamlab Borderless has been named the most visited single-artist museum in the world.
Hauser & Wirth
901 E 3rd Street
Los Angeles, CA.
90013